Wonder Woman Lego Set Reveals Villainous Ares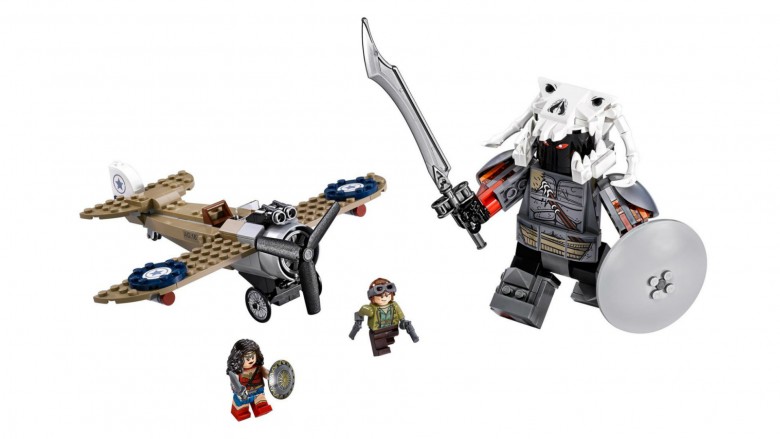 LEGO
If life imitates LEGO, then Wonder Woman will have her hands full.
A few months before the release of the DC standalone flick about the Amazonian warrior princess, LEGO unveiled (via Entertainment Weekly) a new play set inspired by the movie. And although that might not seem like big news, you probably didn't get a look at the Ares. It's our first glimpse at the character and, if the scale of the toys is legit, it hints that the villain will be massive in the film.
Based on the Greek god of war, Ares first appeared in Wonder Woman #1 in 1942. Although his powers have been different in various comic book incarnations (he's recently been depicted as Wonder Woman's brother), he's typically got incredible strength, the ability to provoke battle just with his presence, and immortality. And now it looks like he might be able to grow to enormous size. We still don't know who will portray the villain in the movie.
The 286-piece LEGO set will be in stores May 1, a month before Wonder Woman hits theaters on June 2. Until then, take a look at the dark history of Wonder Woman.