Wonder Woman Villain Reportedly Revealed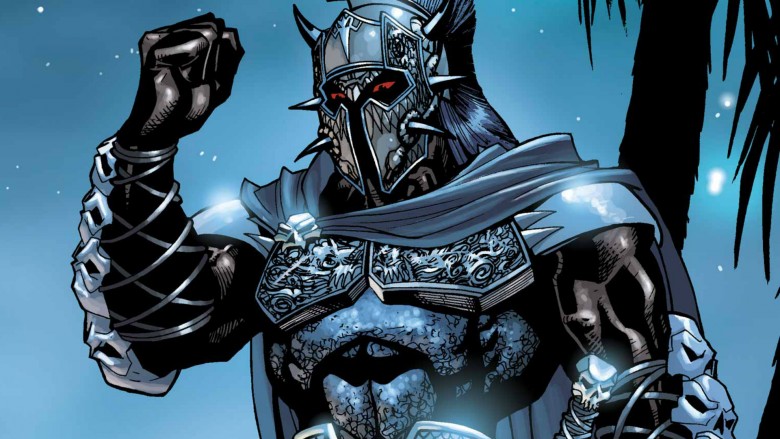 DC Comics
Although we've seen a lot of footage in the trailers for the upcoming Wonder Woman movie, one significant detail has yet to be revealed: the villain.
But the French publication Studio Ciné Live (via ComicBook.com) may have spilled the super-sized beans. Reportedly, the major baddie will be Ares, a classic villain from the DC Comics.
"There is a deadly gas that could well annihilate humanity. Now, it turns out that this is precisely the goal of Ares, the god of war. He is jealous of humanity, which is a creation of his father, the deceased Zeus (he was killed by Ares when he rebelled against him, with the help of the Amazons)."
Based on the Greek god of war, Ares first appeared in Wonder Woman #1 in 1942. In the very next issue, he reappeared with his Roman name, Mars, and retained that name until 1987. Although his powers have been different in various comic book incarnations (he's recently been depicted as Wonder Woman's brother), he's typically got incredible strength, the ability to provoke battle just with his presence, and immortality. That would definitely make for a formidable opponent.
Although it's not yet clear who will play Ares opposite Gal Gadot, we'll certainly find out more as we get closer to the movie's release on June 2. In the meantime, check out the dark history of Wonder Woman.