Rainn Wilson Joins Star Trek: Discovery As An Original Series Character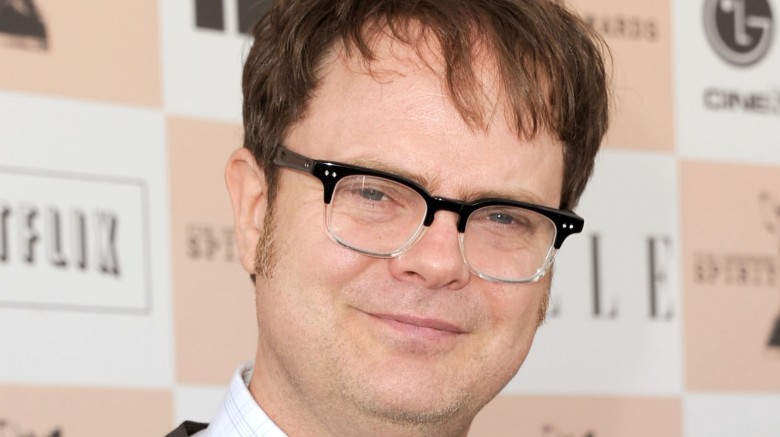 Getty Images
Star Trek: Discovery has added an Office alum to its ever-growing cast, and he'll play a familiar face.
Variety reports that Rainn Wilson, who played Dwight on NBC's The Office, will join the show as Harry Mudd, the character originally played by Roger C. Carmel in the original Star Trek series.
The 13-episode prequel to the original Star Trek TV series is set to follow the crew of the U.S.S. Discovery, with the first season revolving around "an incident and an event in Star Trek history that's been talked about but never been explored." Other cast members include The Walking Dead's Sonequa Martin-Green, who plays lieutenant commander Rainsford; Harry Potter's Jason Isaacs, who will play Captain Lorca; Hellboy's Doug Jones, who plays science officer Saru; Rent's Anthony Rapp, who plays science officer Stamets; and TRON: Legacy's James Frain, who will play Spock's father Sarek. Chris Obi, Mary Chieffo, and Shazad Latif will take on three Klingon roles, while Terry Serpico, Maulik Pancholy, Sam Vartholomeos, and Michelle Yeoh will also appear.
Created by Hannibal's Bryan Fuller (who was a writer on Star Trek: Deep Space Nine and Star Trek: Voyager) and Alex Kurtzman (writer and producer for the 2009 Star Trek reboot and its 2013 sequel Star Trek Into Darkness), the series was originally set to be the first ever to premiere on the CBS All Access platform. However, it has been plagued by issues, including Fuller leaving the show so that he could focus on his Starz series American Gods, and the show has been delayed a number of times. The series is now expected to debut at some point in the summer or early fall.
On the original series, Harry Mudd is a con artist who repeatedly encounters the crew of the Enterprise. It is unknown how many episodes Wilson will appear in, although Wilson's comedic background makes him a perfect fit for the popular character. Outside of The Office, Wilson has also appeared in Galaxy Quest, Six Feet Under, Super, and The Rocker; and can most recently be heard in The Smurfs: The Lost Village, which will be released on April 7.
With casting announcements coming quickly, Star Trek: Discovery should hopefully still be on track for its planned release date. While we wait, see what we want to see when the show finally does fly onto our screens.