Stephen King And Joe Hill Novella Throttle Getting Film Adaptation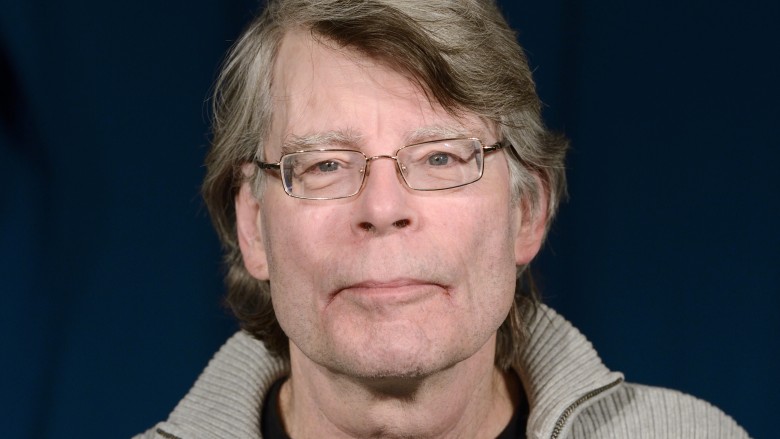 Getty Images
It's shaping up to be a big year in Hollywood for Stephen King.
According to The Hollywood Reporter, producer Emile Gladstone has optioned Throttle, the novella King wrote with his son Joe Hill. John Scott III, writer of the 2015 Arnold Schwarzenegger zombie movie Maggie, will pen the screenplay.
Inspired by the classic Richard Matheson short story Duel (which Steven Spielberg adapted as his first feature-length movie in 1971), Throttle follows a motorcycle gang riding across a Nevada desert while being chased by a faceless trucker who wants revenge after a deal gone wrong. The main storyline follows the relationship between a father and his son, and the story was originally published in 2009 as part of a Matheson tribute.
The movie will join a pair of King properties that are already set to make the big screen in the near future. The Dark Tower, starring Matthew McConaughey and Idris Elba, hits theaters July 28, and Andres Muschietti's new version of It will arrive on Sept. 8. Meanwhile, J.J. Abrams' Bad Robot Productions is creating a Hulu series called Castle Rock, based on King's stories.
Hill followed in his dad's footsteps to become a writer, and his 2010 fantasy novel Horns was adapted into a 2014 film starring Daniel Radcliffe. His latest novel, The Fireman, is being adapted into a feature at Fox and his upcoming novella Snapshot is being developed at Universal.
It's still a little early for more details about the cast or a release date, but we'll let you know. Meanwhile, watch the terrifying first trailer for the new It.