Fast & Furious Damage Would Reportedly Cost $514 Million In The Real World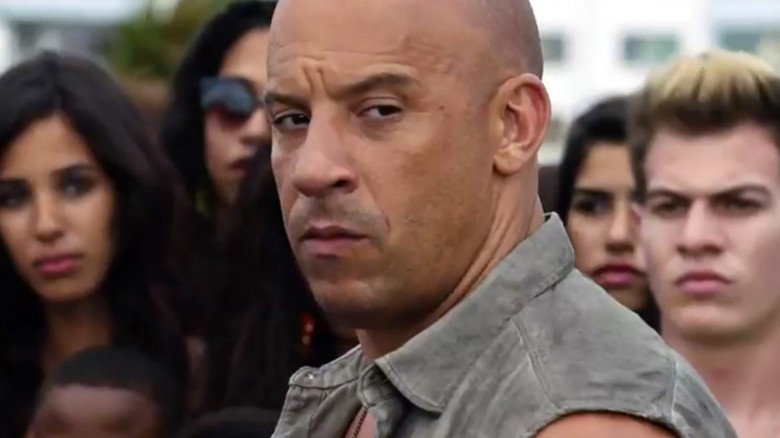 Being fast or furious doesn't necessarily equate to a high financial cost, but when you put them both together, all bets are off.
According to the insurance company InsuretheGap.com (via The Hollywood Reporter), the damage done onscreen through the stunts of the Fast and the Furious movie franchise would total more than $514 million. And that's just from the first seven movies.
Analysts came up with that number by looking at all of the damage caused to cars and buildings throughout the franchise to date, with help from classic car consultant Nacho Llacer.
The report tallied 169 "regular" cars damaged and 142 destroyed, 37 "special" vehicles destroyed, and 31 buildings annihilated. Furious 7 features the most serious mayhem with about 100 cars and buildings damaged, including the most expensive car to be destroyed so far: a Lykan Hypersport by W Motors, valued at $3.4 million.
Surprisingly, heroes cause far more damage than villains, racking up more than $320 million in destruction while the bad guys have only accounted for $194 million. However, the villainous Deckard Shaw (Jason Statham) is responsible for the highest financial cost of any individual character, alone causing $182 million worth of damage. The next closest character is Dominic Toretto (Vin Diesel) at $68 million. The study didn't put a figure on the emotional toll this took on car lovers or acting critics.
Of course, this could all change as the upcoming The Fate of the Furious looks like it'll be the most destructive movie of the bunch. We'll find out when the flick pulls into theaters April 14. Vin Diesel, Dwayne Johnson, Tyrese Gibson, Michelle Rodriguez, Ludacris, Jason Statham, and Kurt Russell will all return, along with series newcomer Charlize Theron. Keep your calculator out.
Meanwhile, take a look at some alternate endings from the franchise you haven't seen.