Colin Trevorrow Releases Gorgeous New Poster For The Book Of Henry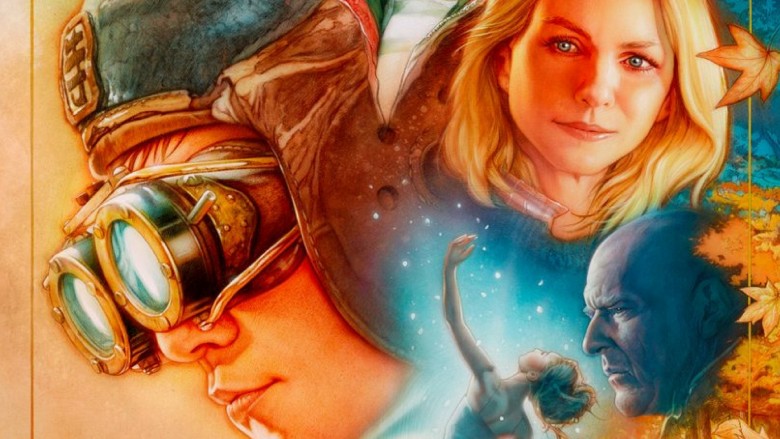 Colin Trevorrow's Jurassic World follow-up looks like it's going to be beautiful. The new poster for the upcoming drama, released on Trevorrow's Twitter account Wednesday morning and displayed below, uses colorful, hand-drawn graphics to highlight some of the film's stars, including King Kong's Naomi Watts, St. Vincent's Jaeden Lieberher, Room's Jacob Tremblay, and Breaking Bad's Dean Norris.
The movie, directed by Trevorrow based on a script from Gregg Hurwitz (V), follows Henry (Lieberher) and his younger brother Peter (Tremblay), who are raised by their single mom Susan (Watts). Henry writes a book with a plan to rescue his neighbor and crush, Christina (Maddie Ziegler), from her violent police commissioner father Glenn (Norris). When Susan finds the book, she decides that the whole family will help to execute the idea. Sarah Silverman, Lee Pace, Bobby Moynihan, and Tonya Pinkins also star.
The Book of Henry is due out on June 16, and, according to Trevorrow, we can expect to see a trailer for the movie on Thursday (where it will debut against the War for the Planet of the Apes trailer, which is also set to premiere that day). While we wait for more information on the family drama, see the other movies that we think are going to blow everyone away this year.