New War For The Planet Of The Apes Trailer Coming Thursday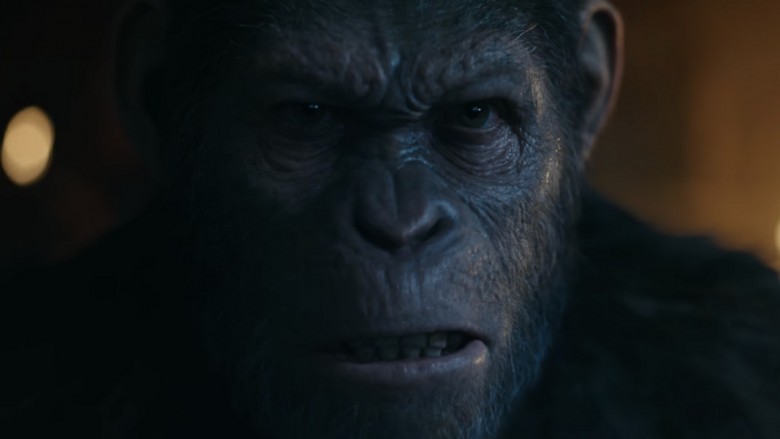 Get ready for more War for the Planet of the Apes footage soon. The movie's official Twitter account announced Wednesday morning that a new trailer for the action thriller is expected to hit the internet tomorrow (March 30).
The third film in the rebooted series will see Caesar (Andy Serkis) and his apes forced into a deadly conflict with an army of humans led by a ruthless Colonel (Woody Harrelson). After the apes suffer unimaginable losses, Caesar wrestles with his darker instincts and begins his own mythic quest to avenge his kind. The announcement of a new trailer also came with a bit of new footage, highlighting more of the war explained in the title and teasing a more action-heavy, quick paced look at the movie than the previous trailer provided.
Steve Zahn, Karin Konoval, Terry Notary, Judy Greer, Amiah Miller, and Gabriel Chavarria also co-star in the film, which was directed by Matt Reeves (Cloverfield, The Batman) based off a script from Reeves and Mark Bomback (The Wolverine). The film is due out on July 14, but in the meantime, you can watch the first trailer or read up on some of the most successful reboots of the past.