Katie Cassidy Returning To Arrow As Black Siren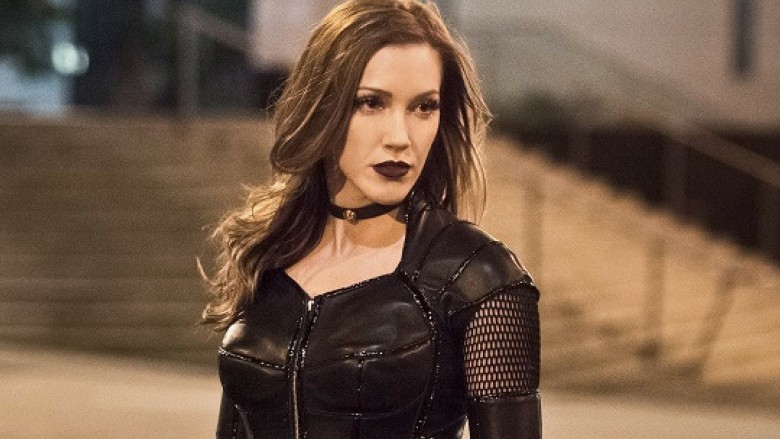 Laurel Lance won't be back on Arrow, but Katie Cassidy will. DC announced that the actress will return to the CW series as Black Siren, making her a series regular again for season 6. Black Siren is Laurel's villainous Earth-2 counterpart who debuted on the second season of The Flash and made her first Arrow appearance earlier in season 5.
Black Siren will return to Star City for episodes 22 and 23 of season 5 before assuming her regular role in season 6, which is sure to throw quite a wrench into the Arrow team. It's unclear how exactly Black Siren will return or what role she will play, but fans of the show should definitely be happy to see Cassidy back, especially in a way that avoids yet another resurrection but still gets to keep the fan favorite actress around.
"One of the things that most excites us about Arrow is that we go where the story takes us," said Arrow executive producer Marc Guggenheim. "Last year, the story took us to the tragic death of Laurel Lance. This year, our midseason finale reintroduced us to Laurel's doppelgänger, Black Siren. We were so taken by Katie's fearless interpretation of this character that we knew her story was not yet finished. We couldn't be more thrilled to welcome Katie back to Arrow as Black Siren, though as her appearances on Arrow and DC's Legends of Tomorrow this season show, she never really left the family."
Arrow airs on Wednesdays at 8 p.m., with Black Siren's return episode set for May 17. In the meantime, see how the cast of Arrow should really look based on the comics.