Game Of Thrones Ice Stunt Was 'Embarrassing' For Showrunners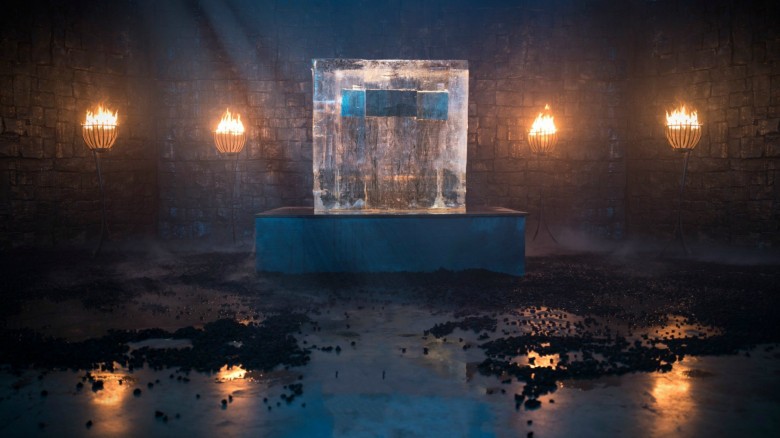 HBO
Don't send a flamethrower to do a dragon's job.
A few weeks back, the folks behind Game of Thrones decided to promote the upcoming seventh season with a highly publicized event on Facebook Live. The idea was to have flamethrowers (prompted by comments from fans) melt a large block of ice that would reveal the premiere date. But if you were one of the millions who watched it unfold, you know that it didn't go quite as planned.
It took more than an hour for the ice to gradually and tediously melt away, and the overwhelming heat in the room where it was filmed caused multiple interruptions to the feed. And the big payoff for everyone who spent the afternoon literally watching a block of ice? Just the release date (July 16) and a brief teaser for the new season.
But the PR stunt apparently didn't come from showrunners Dan Weiss and David Benioff. Nikolaj Coster-Waldau, the actor who plays Jaime Lannister, told The Daily Beast that the cast and crew weren't thrilled with it.
"I spoke to Dan [Weiss] and David [Benioff] about that and they were like, 'Oh god... that's embarrassing.' Everyone was like, 'What's going to happen? What's going to happen?! It's melting! It crashed! Oh my god!'" It's like, just walk away... just walk away. It's just a [release] date!"
Coster-Waldau said he worried that it would sour fans on the upcoming season. "You know, I was actually thinking, 'Is there going to be a backlash and people will think, 'F*** you guys for that!' But that's really happened with every time the show kills off a major character. 'Never again! F*** you! I'm never going to watch this show!' And, you know, they keep coming back."
It's true. Although they may have burned us with the stunt, there's no way we won't be watching when Season 7 arrives on HBO in July. Meanwhile, take a look at everything we think we know about the upcoming season so far.