The Tragic Death Of Night Of The Living Dead Star Marilyn Eastman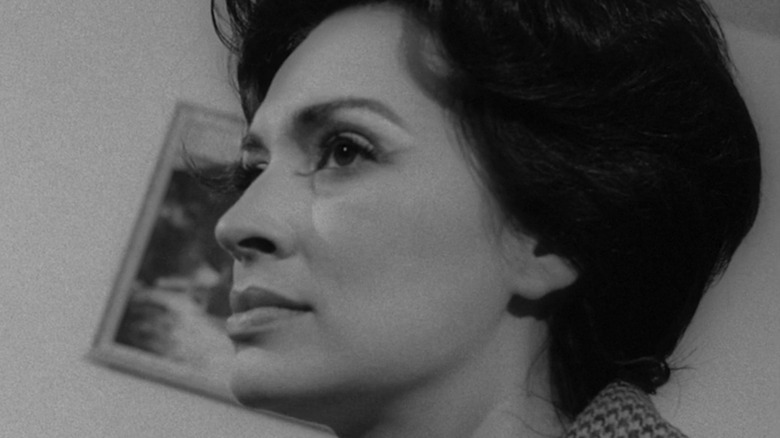 Image Ten
The horror community is a passionate bunch with long memories and endless love for the people who gave them stories that mean something. "Night of the Living Dead" is arguably a film that not only effectively invented the modern zombie genre. It also asked hard questions (and gave pretty ugly answers) about issues of systemic racism through the lens of a zombie apocalypse. And while most people focus on the vision of director George A. Romero and writer John A. Russo, there's another name worth remembering — Marilyn Eastman.
Most "Night of the Living Dead" fans will recognize Eastman for her role as Helen Cooper in the film. Eastman's performance as Cooper showed us a mother at the end of her rope. Additionally, the way she played off of her on-screen husband Harry (Karl Hardman) betrays the dark complexity of marriage during catastrophic circumstances.
Eastman was also vice president and creative director for Hardman Associates, and, alongside Hardman himself, the pair helped form Image Ten Productions with Romero, Russo, and Russell Streiner — it was the company behind the making of "Night of the Flesh Eaters" a.k.a. the original title of "Night of the Living Dead."
Today Eastman's friends, family, and fans mourn as we receive word that she passed away on Sunday, August 22, at the age of 87.
Marilyn Eastman's work was essential to creating the modern zombie story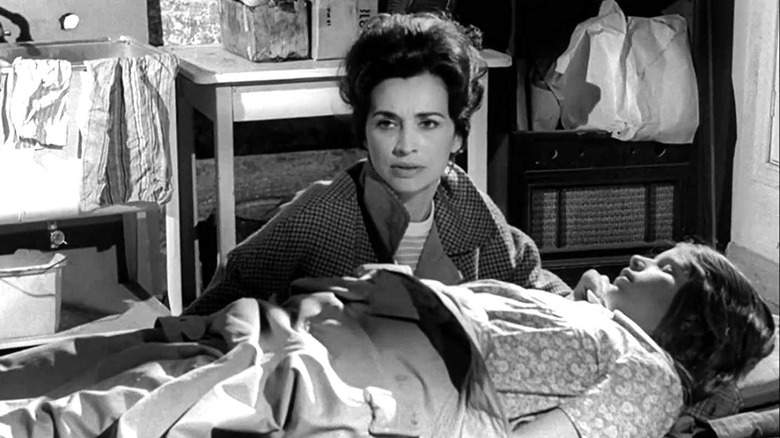 Image Ten
Word of Marilyn Eastman's passing came through a Facebook post from her son John Eastman, who revealed she passed in her sleep on Sunday in Tampa, Florida. "In addition to her iconic role as Helen Cooper in the 1968 Horror Classic 'Night of the Living Dead,' Marilyn was a Stage, Television and Radio performer as well as a writer and producer," her son wrote. "More importantly, she was a hard working single mother who raised my brother and I on her own."
John Eastman also took time to comment on the fans his mother interacted with over the decades as a result of her work on "Night of the Living Dead." "I cannot overstate how much she enjoyed the affection and attention shown to her by countless 'NOLD' fans, and up until several weeks ago, was planning personal appearances," he wrote. While copyright issues ensured that little was recouped of the $6,000 Eastman and Hardman helped raise to get the zombie classic made, there can be no question of their legacy — without Marilyn Eastman there is no "Night of the Living Dead," and, moreover, no modern zombie genre.
The George A. Romero Foundation tweeted, "It is with great sadness that we can confirm the passing of Marilyn Eastman on 8/22/21. Please join us in wishing her family peace at this painful time. Godspeed, Marilyn. Give our love to Karl." Karl Hardman, of course, was not only the man Marilyn Eastman worked with but also her partner in life as well.
Marilyn Eastman is survived by her son John, five grandchildren, and eight great-grandchildren.