The George A. Romero Zombie Musical We Never Got To See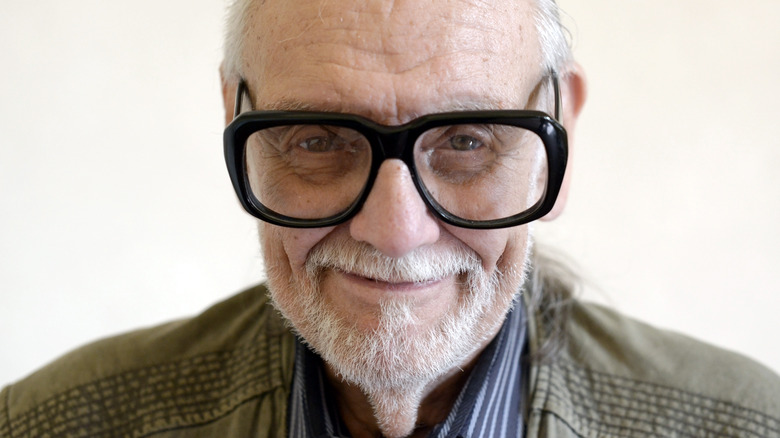 Laura Lezza/Getty Images
George A. Romero established himself as the king of the zombie picture before he passed away at the age of 77 in 2017 from lung cancer, according to the Los Angeles Times. Considered the director who popularized modern culture's conception of the zombie (via Vox), he used his shambling undead hoard to explore the ravages of consumer culture, the horrors of the military industrial complex, and all manner of social upheaval.
Romero's zombies had an interesting way of ending up in odd places, doing unusual things. They displayed a great amount of personality for shambling, undead creatures. It's perhaps not shocking to fans that one of the projects Romero actually considered putting his stamp of approval on was a musical treatment, which would have graced movie screens worldwide. What was it about, and why didn't it go into production? Here's the story of the undead musical from George A. Romero that you never got to see.
Zombie fans didn't get a chance to sink their teeth into this one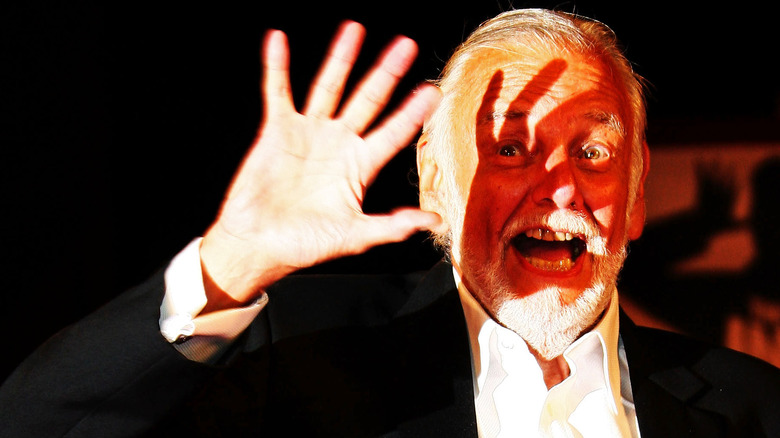 Vittorio Zunino Celotto/Getty Images
According to Screen Rant, the musical was entitled "Diamond Dead," had been co-written by Romero himself, and focused on life after a zombie apocalypse. In an interesting twist of POV, the musical was supposed to take a look at what it's like to be one of the hoard, honing in on the afterlife of zombies instead of the lives of human survivors. The lead character was a female musician who joins a rock band rising up the charts, but accidentally kills all of the members. Desperate to undo what she's done, she makes a bargain with a personification of Death to resurrect her friends. They rise again, but they are now all flesh-hungry zombies. This only serves to make them even more popular as musicians, however. How our unnamed protagonist reacts to this development, and what she does about it are not detailed in the synopsis. Alas, we may never know.
Romero had selected a perfect partner for such an outrageous venture: Richard Hartley, who composed music for "The Rocky Horror Picture Show," was tapped to provide the tunes. Ridley Scott had also come aboard to produce, and stars as varied as David Bowie, Christopher Lee, and Johnny Depp had been approached to appear in the film, though it never came to be, with Romero's investors declaring it too much of a financial risk to produce. There was even supposed to be a tie-in video game, according to Wicked Horror. But none of that came to fruition.
"Diamond Dead" was revived as a stage musical, and has played various festivals across America since. With productions such as "Evil Dead: The Musical" becoming a favorite among repertory companies, it's possible "Diamond Dead" might join it in the pantheon of cult musical classics.