Westworld Gains A Fatal New Series Regular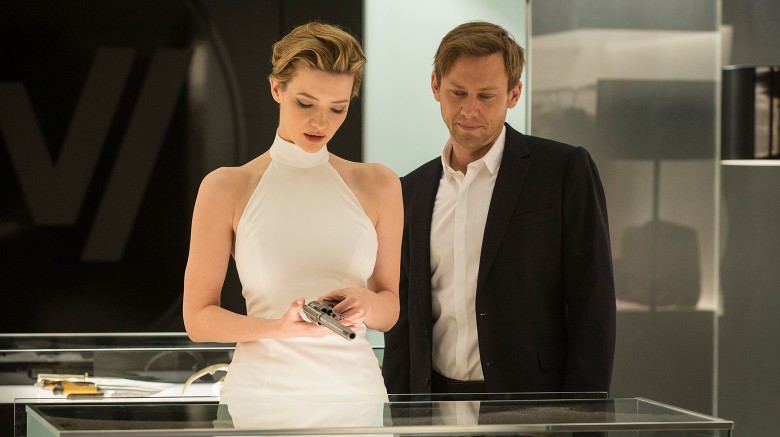 Angela, the host responsible for greeting guests as they enter Westworld, will be getting a deadly new makeover for the next season of the HBO sci-fi drama. According to Entertainment Weekly, Talulah Riley, who actually played three different iterations of the host in the show's first season, has been promoted to a series regular for season 2, and her character now comes with a pretty terrifying description.
Riley most notably popped up as Angela, the host who welcomes William (Jimmi Simpson) to the park in the second episode. She later briefly showed up in a flashback when she reached the center of the maze, then appeared again when Teddy (James Marsden) and the Man in Black (Ed Harris) found her unconscious before it was revealed that she was working for Wyatt. Her promotion for season two indicates that the host, who appears to have been around since the beginning of the park, will get an even bigger arc, possibly buoyed by any of her three personas. We also have some theories about Angela potentially already being sentient that could end up playing a role.
However, on top of that, Riley's promotion comes with a tidbit for the direction of the upcoming season. According to the character's new description, Angela is "a host whose beatific face welcomed guests to Westworld for decades... Angela will prove to be one of the last faces many guests will ever see." This new logline implies that the slaughter of guests at the end of season one is just the start of a much bigger conflict.
Westworld doesn't return for season 2 until 2018, so just this small bit of information will definitely not be able to tide us over until then. Still, it's a start, and, while we wait for more, we can continue to ponder all of the unanswered questions from season 1.