Watch The Deadly Trailer For Fargo Season 3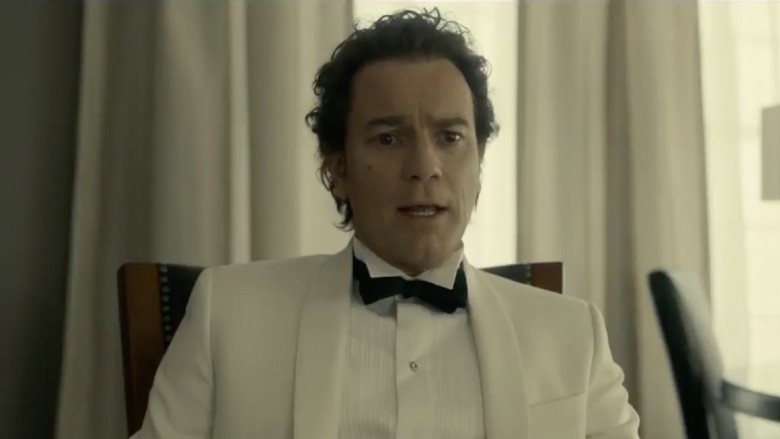 The first trailer for Fargo season 3 has competitive bridge, frozen orange juice concentrate, and, of course, murder. The new footage from Noah Hawley's anthology series, which you can watch below, gives the best look yet at the relationship between Ewan McGregor's dual roles as Ray and Emmit Stussy and hints at the hijinks that could be go down this season.
McGregor plays Emmit, the parking lot king of Minnesota, and Ray, his unlucky sibling who blames his brother for his troubles. The trailer shows Ray going to Emmit to request reparations for "what happened when we were kids." Emmit first acts like he's willing to help, but then throws in a caveat: "Really, where does it end?"
Luckily for Ray, he has the back-up of his girlfriend Nikki (Mary Elizabeth Winstead), a crafty and alluring competitive bridge player who assures Ray that he is twice the man his brother is before telling him that it's time for them to go kick some ass. Ray then begins to recruit people to help with a robbery which (since this is Fargo) probably doesn't go as planned.
Also in the mix are Gloria Burgle (Carrie Coon), the recently divorced, no-nonsense chief of the local police department; Emmit's lawyer and right hand man Sy Feltz (Michael Stuhlbarg); and V.M. Vargas (David Thewlis), a loner capitalist who wants to partner with Emmit whether he likes it or not. Jim Gaffigan, Karan Soni, Thomas Mann, and Scoot McNairy will also appear.
Fargo's third season premieres on April 19. In the meantime, read up on the Kathy Bates-directed Fargo pilot that never made it to air.