Wonder Woman Is Officially Rated PG-13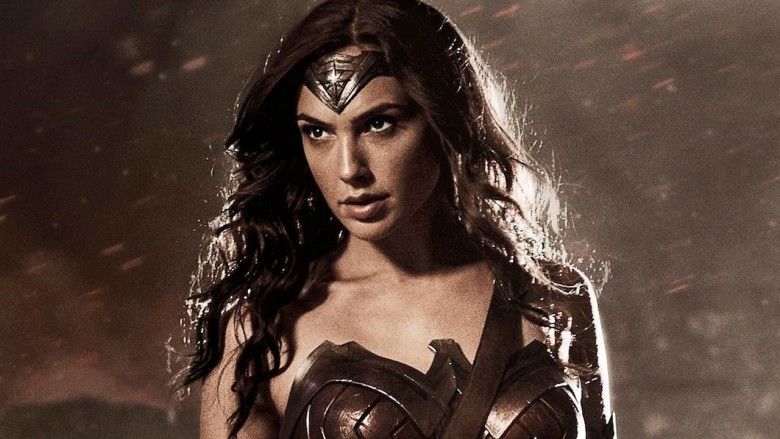 We may very well see more R-rated superhero movies in the future, but Wonder Woman won't be one of them.
Gal Gadot's standalone DC Extended Universe debut, scheduled to arrive in theaters June 2, has officially been given a PG-13 rating by the Motion Picture Association of America, with ScreenRant reporting that the designation has been applied for "sequences of violence and action, and some suggestive content." This follows in the footsteps of previous DCEU releases Man of Steel and Batman v Superman: Dawn of Justice, both of which arrived in theaters with a PG-13.
Recent R-rated successes Logan and Deadpool notwithstanding, Wonder Woman's PG-13 doesn't come as a surprise—it's become the preferred rating for the superhero genre, flexible enough to allow for copious amounts of violent blockbuster action while still keeping the bar low enough for kids to flock to theaters without their parents in tow. And while there are definitely some heroes whose dark 'n' gritty comics exploits beg for the big-screen treatment, Wonder Woman is about as mainstream as comics characters get; there was never really any way this movie would aim for anything other than a vaguely family-friendly rating. She isn't profane like Deadpool, she doesn't tend toward bloody berserker rage like Wolverine—about the worst that could happen is a bad guy blurting out something dirty after being roped with her lasso of truth. (Which would actually be kind of funny.)
Still, those who've been pining for Princess Diana of Themyscira to get up to some R-rated action have a little window of hope—Batman v Superman: Dawn of Justice included an R-rated cut on Blu-ray, so whatever adult edges might have been worn off during the editing process could conceivably end up on the home version. And there's still the chance that one of the many other DCEU movies in development could go the R-rated route: The Batman, Gotham City Sirens, Suicide Squad 2, and Lobo all seem like semi-likely candidates.