The Dark Tower Poster Revealed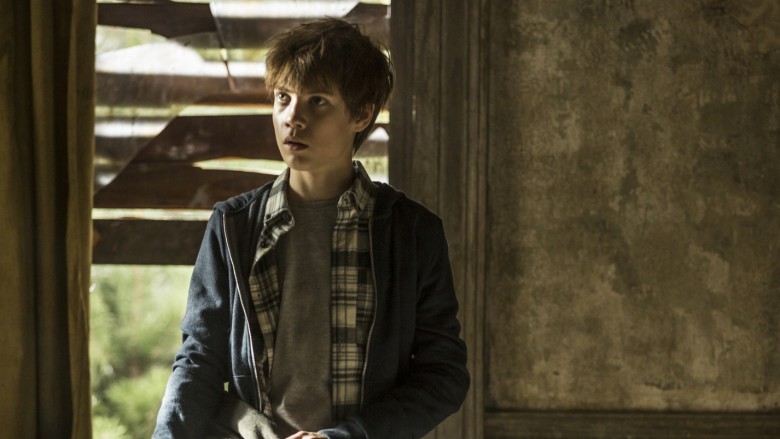 Sony Pictures
And the film world collectively exhales.
After what feels like eons of waiting, the first official poster for the upcoming The Dark Tower film has been released. Stephen King himself, author of the book series the movie is based on, unveiled it himself in all its glory, taking to social media to share the initial glimpse with fans.
King shared the poster on Twitter, accompanied by the caption, "Pilgrim, there are other worlds than these. Come with us on the adventure."The upcoming adaptation will be directed by Nikolaj Arcel, and is packed with a pretty star-studded cast, featuring Idris Elba as Roland Deschain and Matthew McConaughey as Walter Padick. New kid on the block Tom Taylor will take on the role of Jake Chambers.
As reported by IGN, Dark Tower "won't be a straight adaptation" of King's series; rather, it will be more of a "sequel than a retelling of the author's original work."
Here's the official plot synopsis for The Dark Tower:
"Jake Chambers (Tom Taylor) is a young 11-year-old adventure seeker who discovers clues about another dimension called Mid-World. Upon following the mystery, he is spirited away to Mid-World where he encounters the lone frontiersman knight Roland Deschain (Idris Elba), who is on a quest to reach the 'Dark Tower' that resides in End-World and reach the nexus point between time and space that he hopes will save Mid-World from extinction. But with various monsters and a vicious sorcerer named Walter Padick (Matthew McConaughey) hot on their trail, the unlikely duo find that their quest may be difficult to complete."
Though the flick won't be an exact translation, it seems that King is keen enough on it to share the first poster himself. Fans can expect to see what will be altered in the adaptation when the film hits theaters on July 28. For now, check out the subtle details you may have missed in the Dark Tower teaser trailer.