Here's Why Rogue One Fans May Never See The Film's Opening Crawl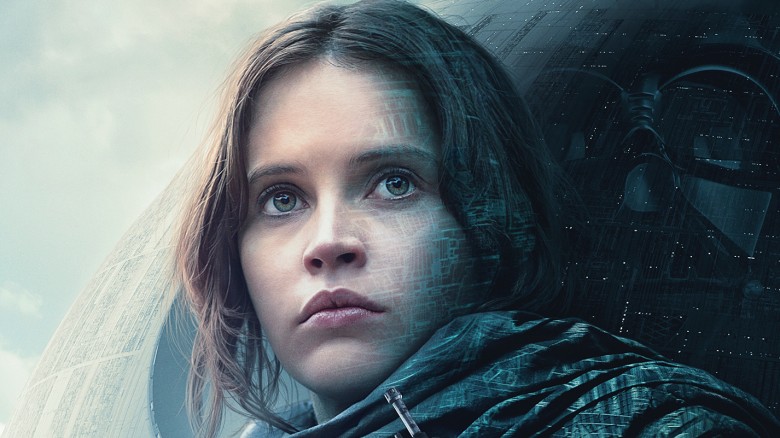 Different from other Star Wars installments, 2016's Rogue One: A Star Wars Story didn't feature its own "opening crawl" that's now become a unique signature to the franchise's films. Thankfully, screenwriter Gary Whitta explained why, but it may not be exactly what fans want to hear.
During an AMA (Ask Me Anything) session on Reddit, Rogue One director Gareth Edwards mentioned that the movie was set to include an initial bit of scrolling text, written in the first draft of the script by Whitta himself. However, this isn't the case.
Whitta cleared the air in a phone interview with CinemaBlend Friday, confirming that "no 'official version of a crawl has ever existed." Diving into a bit more detail, Whitta explained that an opening crawl wasn't included in any draft penned by him, a decision made due to the early pre-production conversations he had with Edwards and the rest of the Lucasfilm team regarding how to make Rogue One standout amongst the franchise's saga films, such as "John Williams music and Akira Kurasawa-inspired screen wipes."
Whitta allegedly wrote a temporary draft of a possible crawl, which he never intended to be included in the film, as it was reportedly also the "exact same word count as the Brian DePalma-written version that runs at the start of Star Wars: A New Hope."
However, the legalities (like non-disclosure agreements) and the complexities of the business side of filmmaking will reportedly "forever prevent" what Whitta has written from being seen by anyone, even through an online medium. Additionally, Whitta mentioned that his drafted crawl is quite unpolished and something he feels isn't worthy of fans' attention.
Though Rogue One lovers and Star Wars fanatics likely won't get to read the possible crawl, there's still a ton of under-the-radar gems hidden inside the film. Start by reading the untold truth of Rogue One.