Four Weddings And A Funeral Season 2 - What We Know So Far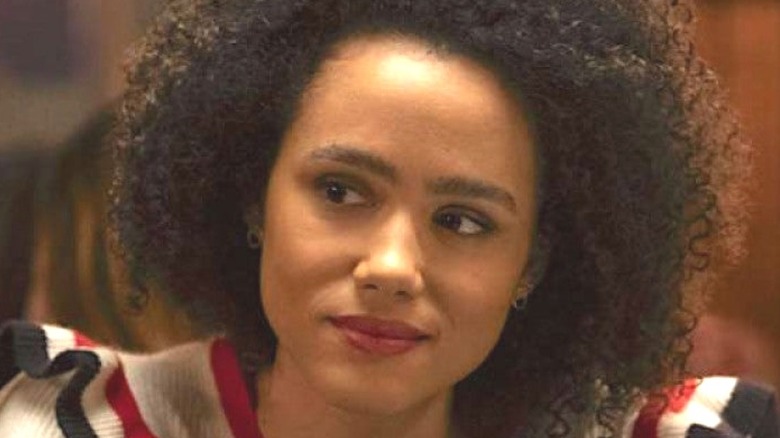 Hulu
In 1994, a romantic comedy starring Hugh Grant and Andie MacDowell called "Four Weddings and a Funeral" was released and has since become a classic of the genre. In 2019, a television series adaptation of the film premiered on Hulu, also titled "Four Weddings and a Funeral."
The Hulu series, which was created by Mindy Kaling and Matt Warburton, gives the '90s film a modern-day update, including a more diverse cast. "Four Weddings and a Funeral" focuses on four American friends — Maya (Nathalie Emmanuel), Ainsley (Rebecca Rittenhouse), Duffy (John Reynolds), and Craig (Brandon Mychal Smith) — living in London. When Ainsley is left at the altar by her fiancé Kash (Nikesh Patel) — in part because of his instant (and lasting) attraction to Maya before they knew who each other were — it kicks off an intense year of romance, friendship drama, and even political affairs ... plus, four weddings and one funeral, of course.
The show received middling reviews by critics, but was extremely well-liked by its viewers — its audience score is a high 81% on Rotten Tomatoes. All of those fans were likely left wanting more when the first season ended; the storylines may have been mostly wrapped up, but there is definitely room for the show to explore the aftermath of each of the couples getting together — after all, one of the key couples didn't even make it to the altar within the season.
While a second season of "Four Weddings and a Funeral" has not yet been officially confirmed by Hulu, a potential continuation hasn't been shot down yet either. With that in mind, here's everything we know about a possible second season.
When will Season 2 be released?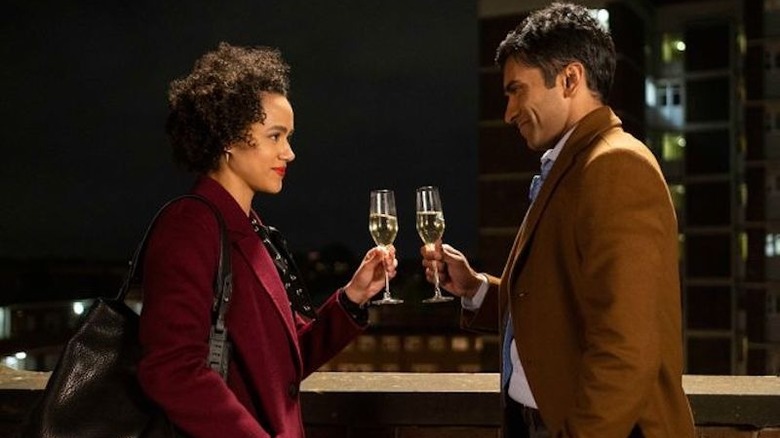 Hulu
Since "Four Weddings and a Funeral" has not been confirmed for a second season yet, it's extremely hard to speculate when new episodes could be coming out. It's already been two years since the show premiered, making the gap between Season 1 and (a possible) Season 2 already on the longer end. That being said, it's good news that there hasn't been a confirmation either way, as it means the creative team is keeping the possibility at least on the backburner.
Back in 2019, at a panel for the series, showrunner Tracey Wigfield and co-creator and executive producer Mindy Kaling were asked about the possibility for a second season (via Deadline). Kaling responded, "Is that up to us? We're still editing Episode 10!" Wigfield added that if the fans demanded a second season, that it was something that could possibly come about, despite them writing Season 1 as "a complete story." She, very vaguely, concluded, "Anything can be anything."
While Kaling's and Wigfield's responses may not be the concrete answers that some fans are looking for, it definitely gives viewers some hope that the story of these Americans in London could continue on at some point in the near future.
Who will be in Season 2?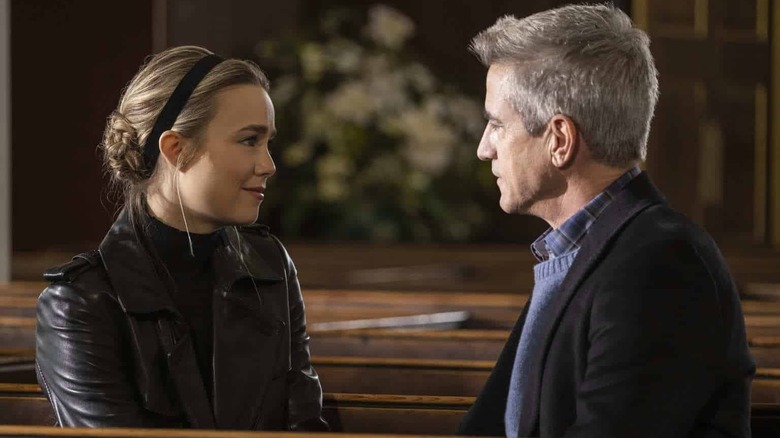 Hulu
If "Four Weddings and a Funeral" returns, we can likely expect all of the lead characters — i.e., the four Americans plus their respective love interests — to return to the series. The show boasts an undeniably charming ensemble cast, but if we had to pick one central couple it would likely be Maya and Kash, played by Nathalie Emmanuel and Nikesh Patel. Emmanuel is, of course, best known for playing Missandei on "Game of Thrones" and has recently appeared in the 2020 comedy-drama "Holly Slept Over" and 2021's "F9." Meanwhile, Patel has recently led another romantic comedy series, "Starstruck," which premiered on HBO Max in mid-2021.
Another of the leads, Ainsley (Rebecca Rittenhouse), ends up with the much-older Bryce (Dermot Mulroney). Since the show, Rittenhouse has shown up in the recent Netflix comedy "Good on Paper." Mulroney — a rom-com veteran, having starred in classics of the genre such as 1997's "My Best Friend's Wedding" and 2005's "The Wedding Date" — has recently appeared in the Amazon series "Hanna" and the Fox drama "Prodigal Son."
Other cast members we can expect to return would be John Reynolds and Zoe Boyle, who play unexpected couple Duffy and Gemma, and Brandon Mychal Smith and Sophia La Porta as married couple Craig and Zara. The series even saw a guest appearance from Andie MacDowell, the star of the original film, as Ainsley's mother — if she's up for it, fans would definitely love another MacDowell appearance in Season 2.
What will Season 2 be about?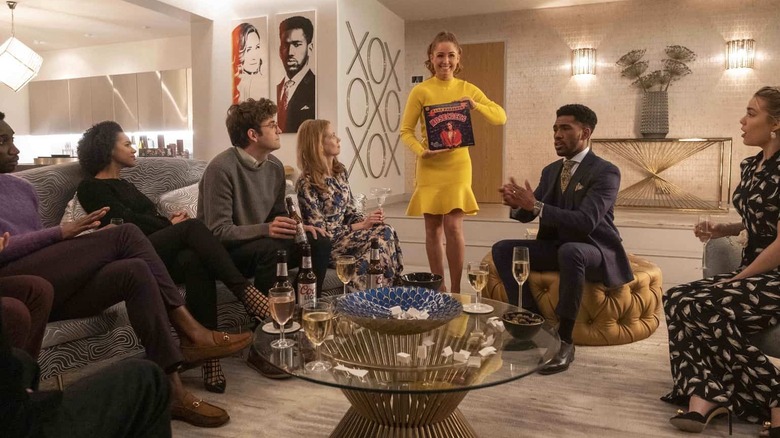 Hulu
Season 1 of "Four Weddings and a Funeral" definitely packed in a ton of drama. After feeling betrayed by Maya for beginning a relationship with her former fiancé, Ainsley eventually forgave Maya and even invited her to attend her wedding to Bryce. Maya, after trying to avoid continuing to date Kash because of how much it upset Ainsley, eventually got back together with him in the end. Craig and Zara saw an intense bout of their own drama throughout the season, including Zara joining a popular reality dating show during their brief split; their eventual wedding, after they reconciled on-air, was even televised. And Duffy and Gemma found love with each other, after experiencing their own losses — Gemma when her husband died and Duffy after a short relationship with Maya, whom he had secretly been in love with for years, failed.
Despite all of these threads seemingly being tied up together at the end of the ten episodes, there is still a lot that can be explored amongst the characters. Firstly, Maya and Kash are the only of the main pairs not yet married, so it would be fascinating to see what hurdles they would inevitably face before eventually making it down the aisle. As for the married couples, there are lots of interesting problems that could arise from their married lives. Gemma and Duffy, for one, weren't together very long before deciding to get married — what does their marriage look like when they still have plenty of getting to know each other to do?
With all of this potential, hopefully, we see "Four Weddings and a Funeral" back for Season 2 sometime soon.