Home Before Dark Season 3 - Will It Ever Happen?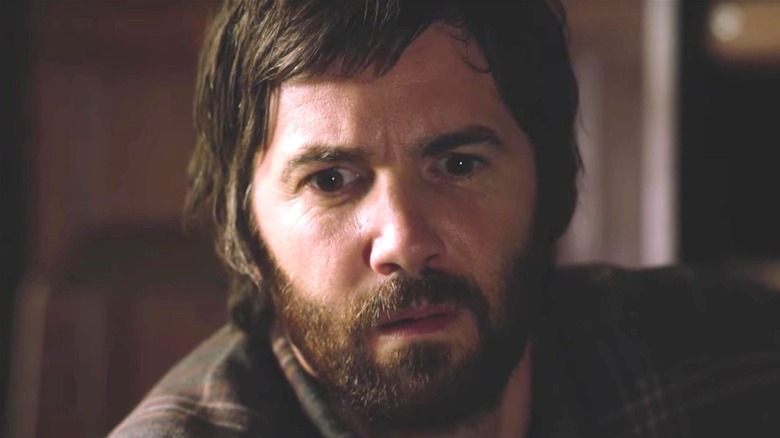 Apple TV+
With buzzworthy original shows like "Ted Lasso" and "Severance," Apple TV+ is slowly growing its offerings to rival the longer established streaming services.One of the top series on the platform is definitely the investigative drama "Home Before Dark." The series stars Brooklynn Prince ("Cocaine Bear") as young journalist Hilde Lisko, based on the real life of a young girl named Hilde Lysiak, who followed in her father's footsteps and started following and reporting stories when she was only eight years old.
"Home Before Dark" is loosely based on her real experiences, with young Hilde moving from Brooklyn, New York, to the small hometown of her father Matthew Lisko, played by Jim Sturgess. Hilde soon discovers the strange, years-old case of a missing boy, which she is determined to solve. Soon enough, she finds out that her father was best friends with the boy, and he was present when he was kidnapped. While she receives constant pushback from those in town, Hilde will not back down, and she quickly forms a team of like-minded kids who help her solve the case.
The first season of "Home Before Dark" premiered on Apple TV+ on April 3, 2020, and a second season following a new case started on June 11, 2021, with new episodes airing every Friday. The final episode of Season 2 came out in August 2021, and all this time later, fans of the show really want to know what's next for Hilde and the rest of the characters. Here's everything we know so far about a possible "Home Before Dark" Season 3.
Why isn't Home Before Dark Season 3 happening yet?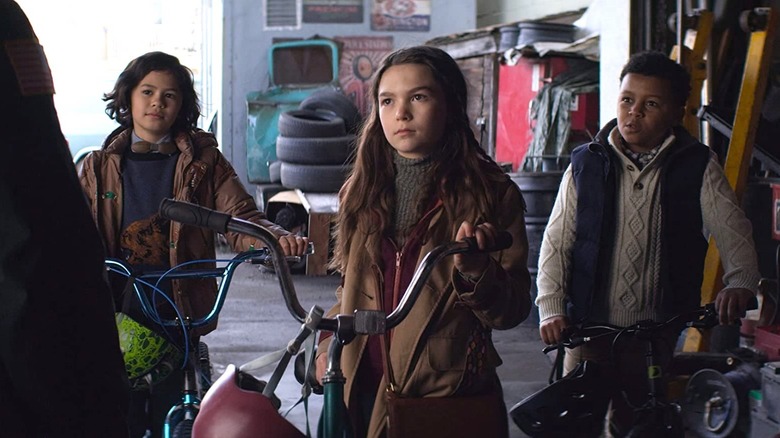 Apple TV+
As of the summer of 2023, there isn't any official word yet from Apple about if "Home Before Dark" has even received a green light to begin writing and production on a third season of the series. That's not a great sign, but then, considering the show hasn't technically been cancelled, it means a Season 3 could still be in the cards, even more than two years after the last episodes of Season 2 hit streaming.
Should the fan-favorite and buzz-generating show, among the first prominent series on Apple TV+, return, it will have a lot of unanswered plot questions to address following the vague, teasing ending of Season 2. Another possibility is that "Home Before Dark" could already be renewed but not announced yet, allowing the team behind the series time to work on new episodes without that extra pressure.
What could be explored in Home Before Dark Season 3?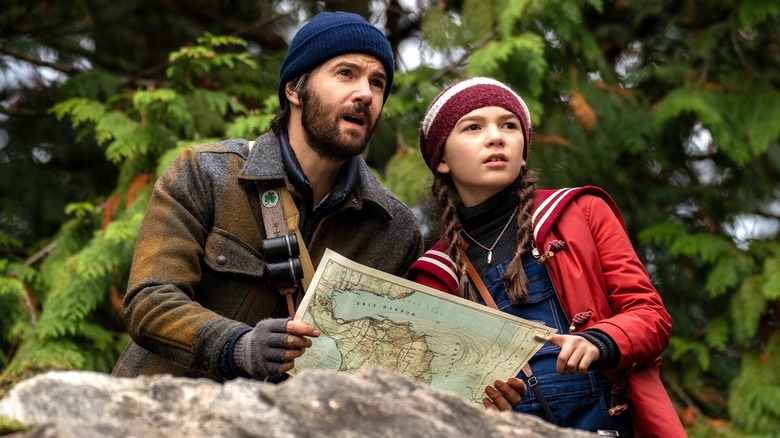 Apple TV+
In the second season of "Home Before Dark," Hilde dives headfirst into the case of Strata Tech, a corporation that has been polluting the town's water supply for years without local citizens' knowledge. After she discovers that her grandfather's sickness is probably a result of this as well, the whole family becomes even more involved in Hilde's quest for justice. In the Season 2 finale, Hilde, along with her family and friends, successfully rally the town to come together and arrest the executives of Strata Tech for their crimes, but that's not where the story ends, as the final moments of Season 2 perfectly set up Season 3 with a new case.
Season 2 ends with an active crime scene and apparent murder, which Hilde and her friends happen to stumble upon. But the most shocking detail is that Hilde's diary is marked as evidence, having been stolen by someone and brought to the murder site. It looks like next time around Hilde won't have to push herself into the case, as she is clearly and directly connected to the crime in some way. As it's a homicide case, Season 3 of "Home Before Dark" might take a darker turn, with Hilde held back from investigating due to the morbid nature of the crime, but we all know that nothing will stop the young journalist from doing her job.
Who would star in Home Before Dark Season 3?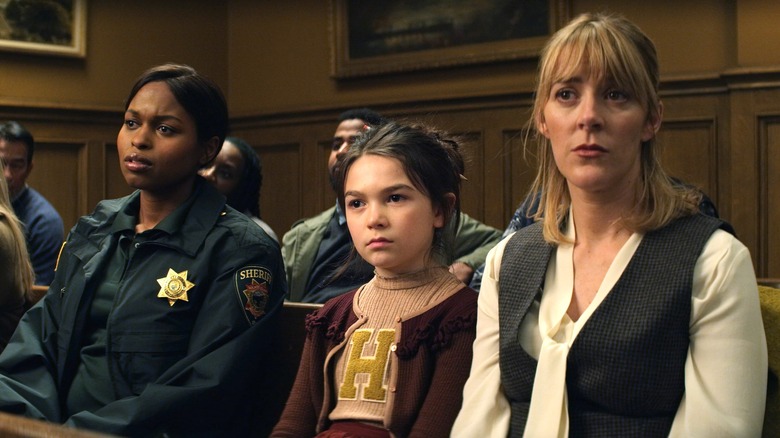 Apple TV+
Season 3 is expected to feature the return of the main cast of "Home Before Dark." This includes Brooklynn Prince and Jim Sturgess, as well as Abby Miller as Bridget Jensen, Hilde's mom, Kylie Rogers as Hilde's older sister Izzy Lisko, and Jibrail Nantambu and Deric McCabe as Hilde's best friends Donny Davis and Wesley 'Spoon' Witherspoon, respectively. A few other important characters also likely to return in a third season are Frank Briggs Jr. (Michael Weston), Principal Kim Collins (Joelle Carter), and Sheriff Mackenzie "Trip" Johnson (Aziza Scott).
In "Home Before Dark," Hilde's family are huge supporters of her passion for reporting. While her father worked as a reporter himself in New York City, Hilde's sister Izzy is only a few years older than her and pre-occupied with other hobbies, but she still takes the time to help out when she can. In Season 2, Izzy is a little less inclined to work with Hilde as it interrupts her growing social life, but she comes around. As for their mother Bridget, she's initially upset at her husband Matthew because of the secrets he's been keeping from her about his background, but she is also fully supportive of Hilde and her passion for investigating and reporting.
Where to watch the first two seasons of Home Before Dark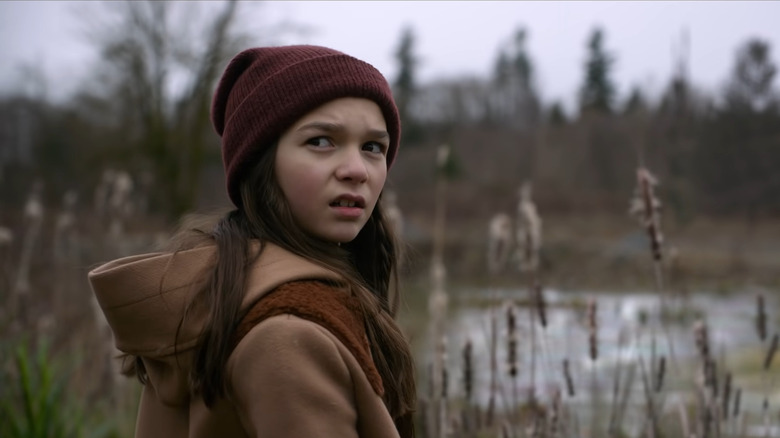 Apple TV+
While waiting for the third season of "Home Before Dark," should it ever arrive, it might be a good idea to freshen up on Hilde Lisko's investigation (or to check out the previous seasons for the first time). If you're interested in seeing Hilde sleuthing around her coastal town, you can find both Season 1 and Season 2 of "Home Before Dark" on Apple TV+. In fact, that's the only place the series is available. After a free seven-day trial, a subscription to Apple TV+ will run you $6.99 a month, or if you're buying a new Apple device, you can get the service free for three months if you redeem the offer within 90 days of buying your new device. And then, you can binge "Home Before Dark" to your heart's content.