Home Before Dark Season 3 - What We Know So Far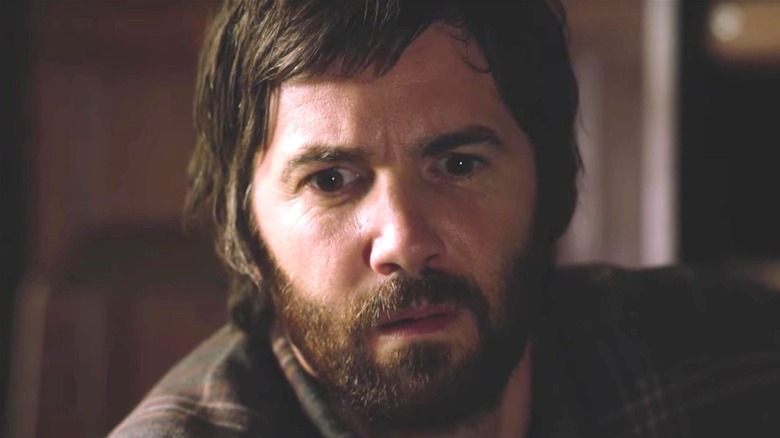 Apple TV+
With buzzworthy original shows like "Ted Lasso" and "Little America," Apple TV+ is slowly growing their offerings to rival other long-running streaming services. Right now, one of the top series on the platform is definitely the investigative drama "Home Before Dark." The series stars Brooklynn Prince as young journalist Hilde Lisko, based on the real life of a young girl named Hilde Lysiak, who followed in her father's footsteps and started following and reporting stories when she was only eight years old (Orange Street News). 
"Home Before Dark" is loosely based on her real experiences, with young Hilde moving from Brooklyn, New York, to the small hometown of her father Matthew Lisko, played by Jim Sturgess. As she spends time there, Hilde discovers the strange case of a missing boy from years ago, which she is determined to solve. Soon enough, she finds out that her father was best friends with the boy, and he was present when he was kidnapped. While she receives constant pushback from those in town, Hilde will not back down, and she quickly forms a team of likeminded kids who help her solve the case.
The first season of "Home Before Dark" premiered on Apple TV+ on April 3, 2020, and a second season following a new case started on June 11, 2021, with new episodes airing every Friday. The final episode came out on August 13, 2021. Even though it hasn't been long since the second season finished, fans of the show really want to know what's next for Hilde and the rest of the characters. Here's everything we know so far about "Home Before Dark" Season 3. 
When is Home Before Dark Season 3 coming out?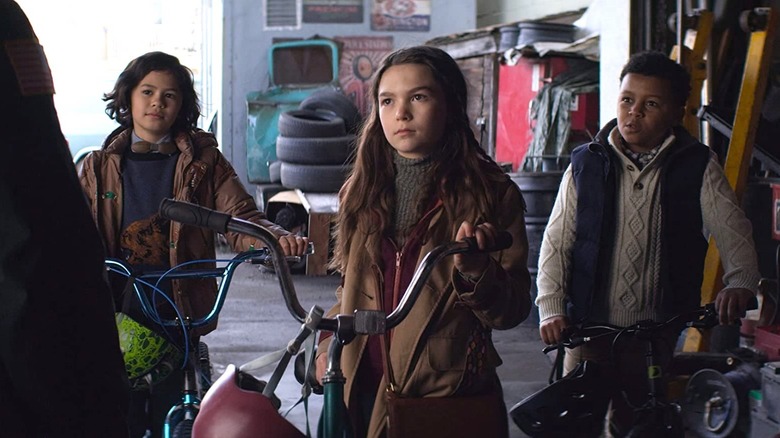 Apple TV+
As of right now, there isn't any official word yet from Apple about whether or not "Home Before Dark" is renewed for Season 3. Despite that, it looks likely that the fan-favorite series will be returning, as the end of Season 2 leaves many questions unanswered and the show is one of the streamer's most popular. A decision will hopefully come soon since the season recently ended, as production costs, viewer ratings, and other factors are weighed and considered. Another possibility is that "Home Before Dark" could already be renewed but not announced yet, allowing the team behind the series time to start working on new episodes earlier.
If everything goes as predicated and "Home Before Dark" gets renewed for a third season, then we are likely to see new episodes by summer or fall 2022. While the show previously had the benefit of knowing it was renewed for Season 2 before Season 1 even premiered, production on the second season still had to face extra difficulties due to COVID-19 restrictions. Even then, it only took a little over a year for the show to come back with new episodes, meaning we can likely expect a similar timeline for Season 3. 
Who will be in the cast of Home Before Dark Season 3?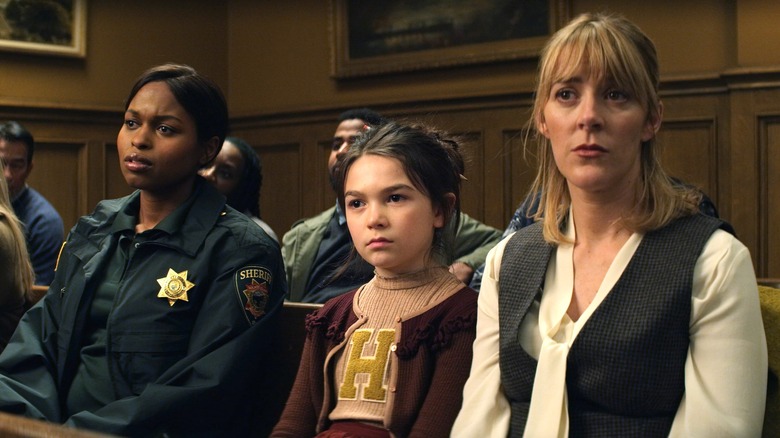 Apple TV+
Season 3 is expected to feature the return of the main cast of "Home Before Dark." This includes Prince and Sturgess, as well as Abby Miller as Bridget Jensen, Hilde's mom, Kylie Rogers as Hilde's older sister Izzy Lisko, and Jibrail Nantambu and Deric McCabe as Hilde's best friends Donny Davis and Wesley 'Spoon' Witherspoon, respectively. A few other important characters who are also likely to return in a third season are Frank Briggs Jr. (Michael Weston), Principal Kim Collins (Joelle Carter), and Sheriff Mackenzie "Trip" Johnson (Aziza Scott). 
In "Home Before Dark," Hilde's family are huge supporters of her passion for reporting. While her father worked as a reporter himself in NYC before they moved and has a natural interest in the case, Hilde's sister Izzy is only a few years older than her with other hobbies, but she still takes the time to help out when she can. In Season 2, Izzy is a little less inclined to work with Hilde as it interrupts her growing social life, but she comes around. As for their mother Bridget, she's initially upset at her husband Matthew because of the secrets he's been keeping from her about his background, but she is also fully supportive of Hilde and her passion for investigating and reporting.
What will the third season of Home Before Dark be about?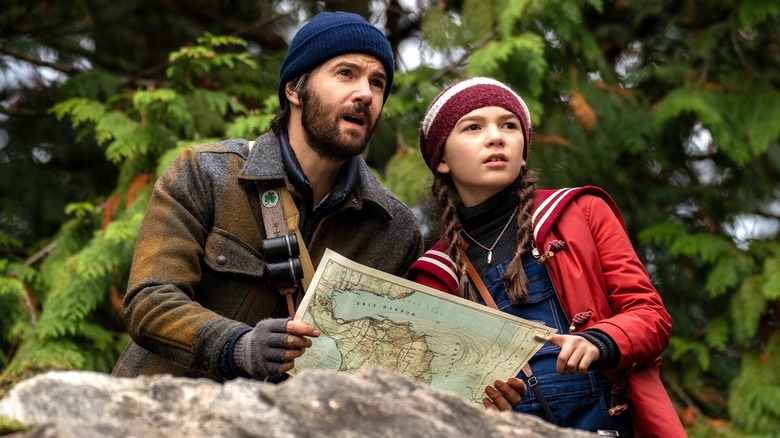 Apple TV+
In the second season of "Home Before Dark," Hilde dives headfirst into the case of Strata Tech, a corporation that has been polluting the town's water supply for years without the citizens knowing. After she discovers that her grandfather's sickness is probably a result of this as well, the whole family becomes even more involved in Hilde's mission to get justice. In the season finale, Hilde, along with her family and friends, successfully rally the town to come together and arrest the executives of Strata Tech for their crimes, but that's not where the story ends, as the final moments of Season 2 perfectly set up Season 3 with a new case. 
Season 2 ends with an active murder crime scene, which Hilde and her friends happen to stumble upon. But the most shocking detail is that Hilde's diary is being marked as evidence, having been stolen by someone and brought to the murder site. It looks like next time around Hilde won't have to push herself into the case, as she is clearly directly connected to the crime in some way. As it's a homicide case, Season 3 of "Home Before Dark" might take a darker turn, with Hilde held back from investigating due to the morbid nature of the crime, but we all know that nothing will stop the young journalist from doing her job.