The Suicide Squad's Mikaela Hoover Dishes On Working With The Russo Bros On Happy Endings - Exclusive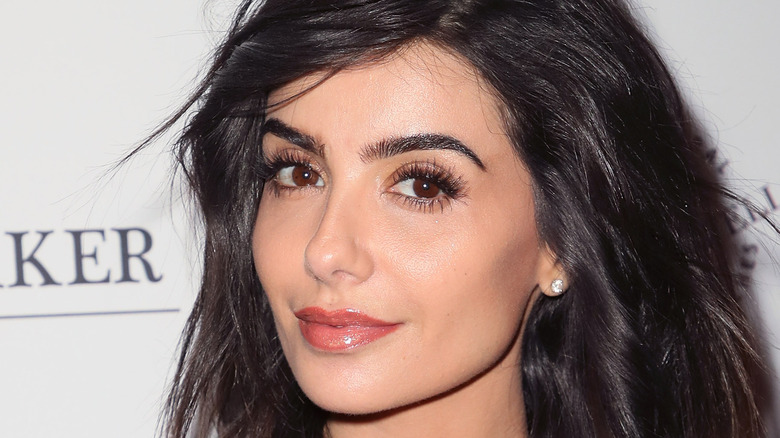 David Livingston/Getty Images
If anybody can claim to have known filmmakers who went on to call "action!" in the Marvel Cinematic Universe before they made it big, it's actor Mikaela Hoover. In fact, Hoover worked with not one or two, but three future MCU filmmakers before their superhero films came calling. The first one is Hoover's longtime colleague and friend James Gunn, who cast the actor in such small screen projects as "Humanzee!" and "Sparky & Mikaela" in 2008 — as well as the 2010 indie film "Super" — before reuniting with Gunn again on the 2013 MCU global blockbuster "Guardians of the Galaxy." Most recently, Gunn crossed over to DC for "The Suicide Squad." 
But perhaps Hoover's most interesting role with pre-MCU filmmakers came with Anthony and Joe Russo, whose careers shot into the stratosphere with their acclaimed direction of 2014's "Captain America: The Winter Soldier." As the story goes, Marvel Studios was so impressed with the duo that the Russos not only returned to the helm of "Captain America: Civil War" in 2016 but wrapped up the saga featuring Earth's Mightiest Heroes with "Avengers: Infinity War" in 2018 and "Avengers: Endgame" in 2019.
But before that, the Russos' work mostly came on the small screen.
Hoover worked with the Russos on the Happy Endings pilot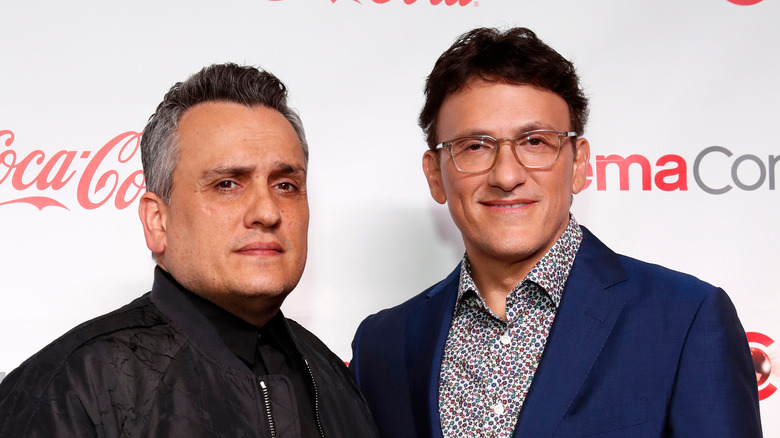 Kathy Hutchins/Shutterstock
A year after her work with James Gunn on "Super," Mikaela Hoover guest starred as Jackie on "Happy Endings," a sitcom that aired for three seasons on ABC. Jackie — who became Dave's (Zachary Knighton) rebound partner after his ex-fiancée, Alex (Elisha Cuthbert) jilted him at the altar — was among the characters featured in the pilot, which was directed by Anthony and Joe Russo.
"'Happy Endings' was one of my favorite experiences that I've ever had," Hoover said in an exclusive interview with Looper. "David Caspe wrote it and the Russo brothers directed it, and it was so brilliantly done. I auditioned for Jackie, and that's one of my favorite characters that I've ever played. I got to come back and play Jackie [in 2012], which was amazing. That show was just so much fun."
As for the prospect of reuniting with the Russos at some point, Hoover enthused, "Let's put that in the universe that I get to work with them again, because I loved working with them."
Mikaela Hoover's made a big splash on the set of Happy Endings
ABC Television
Mikaela Hoover's most vivid memory of working with the Russos on the "Happy Endings" pilot came with a faux pas when she was rehearsing. "There was a scene in 'Happy Endings' where Jackie throws her drink at one of the lead actresses ... I think it was Anthony who was like, 'Okay, this is where you're going to [throw],' and I was like, 'I'm really nervous. I don't have a good throw.' He's like, 'No, no, no, just practice. Throw right here and it'll land right here,' And I went to throw it and I covered him," Hoover said, laughing, with a bit of embarrassment. "He's probably like, 'I don't ever want to work with her again!'"
Despite the accidental dousing of one of her directors, Hoover said "Happy Endings" remains her "baby project" that she will always remember with fondness; in addition to working with the Russo brothers, she was thrilled to be in the company of many talented actors. "Damon Wayans is one of the funniest human beings I've ever worked with in my entire life. Zach is also. They're all, like Casey [Wilson], they're just some of the funniest people," Hoover recalled. "That just was such a special experience. And I think it's because I did the pilot, so I got to start it out with all of them before they knew what was going to happen with it."
"The Suicide Squad" is playing in theaters and streaming exclusively on HBO Max.