The Small Role Robert Pattinson's Sister Played In Twilight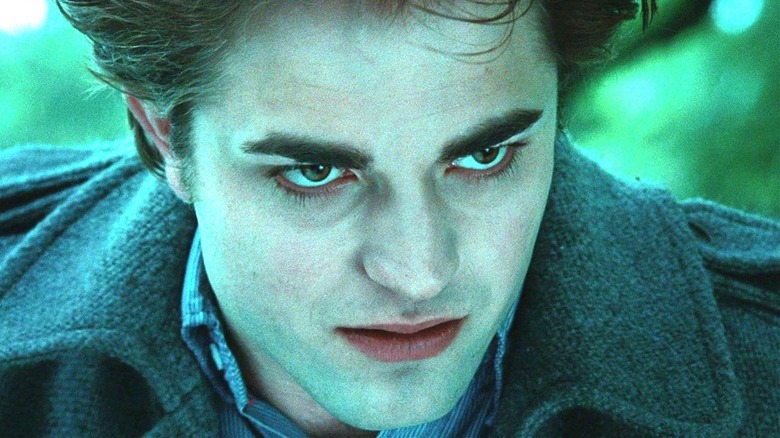 Summit Entertainment
Like co-star Kristen Stewart, Robert Pattinson has done a lot to get away from his lead role in "Twilight." That includes becoming the Batman, delivering committed performances in art films like "The Lighthouse," and doing some very eccentric interviews. For a certain generation though, Pattinson will always be Edward Cullen, the eccentric, immortal vampire who romanced Bella Swan through five "Twilight" films, with "Breaking Dawn Part 2" concluding the story in 2012. Despite Pattinson almost getting fired from the role, the first movie turned him and Stewart into movie stars, and the series as a whole eventually grossed $3.3 billion internationally.
It makes sense that he'd want to move on with his career, especially as Pattinson famously disliked the "Twilight" films. But at least until "The Batman" is released, Edward will still be his most iconic role and the one that gave him instant fame and success.
However, the "Tenet" star does have one personal connection to the first movie. Here's the surprising way another Pattinson family member made a cameo in "Twilight."
Robert's sister Lizzie can be heard in the Twilight score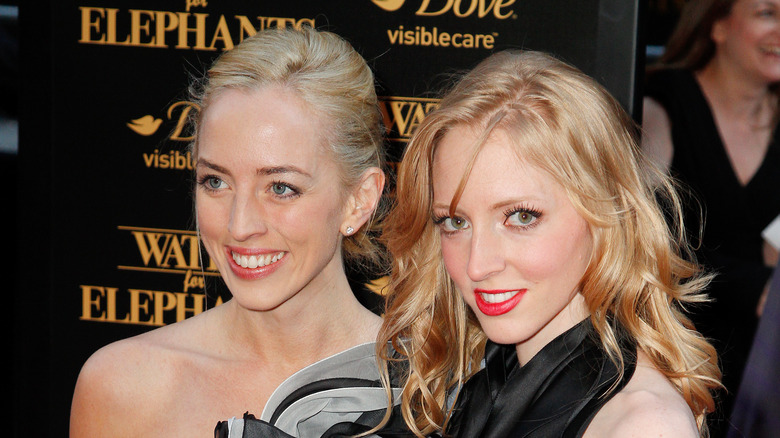 Shutterstock
Robert Pattinson is the youngest of three children and has two older sisters, Elizabeth and Victoria. As she is a talented musician in her own right, Elizabeth Pattinson made a vocal appearance in "Twilight" as part of the score composed by Carter Burwell.
Elizabeth Pattinson can be heard singing on "Who Are They," the track that plays as Edward first enters the cafeteria. It's a nice cameo with the effect being that Elizabeth is singing to her own brother.
According to Glamour Fame, the singer/songwriter had already hit the charts when she performed the lead vocals on "Let The Sun Shine," a German house song by Milk & Sugar. Released in the summer of 2003, the song eventually made it to No. 1 on the Billboard Dance Play listings. She also appeared on "The X Factor" in 2014 and reached the top 6 in her category, though she was eventually eliminated. In an E! interview from the time, her little brother expressed his support: "I'm so excited about it! She's going quite far already."
If you'd like to hear Elizabeth Pattinson's singing in the "Twilight" score for yourself, you can still stream the film on Netflix.