The Character Everyone Forgets Sydney Sweeney Played On Criminal Minds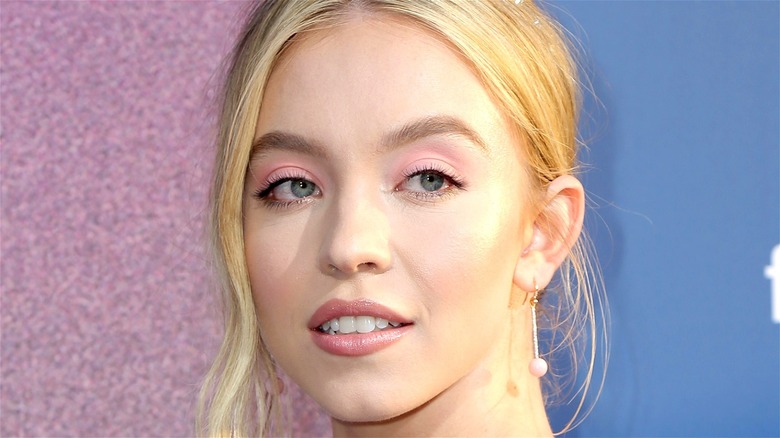 Kathy Hutchins/Shutterstock
Sydney Sweeney is quickly emerging as one of the most popular and promising actresses of her generation. At age 23, Sweeney already has an extensive and impressive acting résumé, one that she has steadily been building ever since she was a little girl in 2009. Her first acting role was as Lisa in the 2009 film "ZMD: Zombies of Mass Destruction, and since then, she's starred in various different TV and film roles, all of which have showcased her confidence and ability to fully embody whatever character gets thrown her way.
Sweeney's most popular role, arguably, is Cassie Howard in the popular HBO teen drama series, "Euphoria." As Cassie, Sweeney shines as a misunderstood teenager with a troubled past. Outside of "Euphoria," the actress has also appeared as Eden Spencer in "The Handmaid's Tale," Alice in "Sharp Objects," and Emaline in the short-lived Netflix original series, "Everything Sucks." Most recently, she starred as Olivia Mossbacher in the HBO hit series, "The White Lotus."
However, not even Sweeney's biggest fans may remember her role in the CBS crime procedural, "Criminal Minds."
Sydney Sweeney had a small role in Criminal Minds Season 5
At the age of 12, Sydney Sweeney played a heartbreaking role in Season 5 of CBS' "Criminal Minds." Appearing in the season's eighth episode, Sweeney played Dani Forester, a young girl who is killed along with her mother and brother. In a very memorable scene, Sweeney's Dani is shown being held at gunpoint by an intruder who targets her family while her dad is away on military deployment.
The "Criminal Minds" episode, titled "Outfoxed," follows the show's central team as they investigate the murders of the Foresters and the Downeys, a family who was killed in a similar fashion to the Foresters. The episode's murderer appears to be copying an infamous killer dubbed "The Fox," whose case the BAU worked on years earlier. Ultimately, the team ends up seeking advice from the atrocious killer in order to find the copycat. 
While Sweeney's "Criminal Minds" role was small, it was still impactful, and it served as an early indication of the actress' willingness to take on dark and tragic roles. Over a decade later, it stands as proof that Sweeney has been playing extremely tough characters ever since she was a child star.