The Surprising Character Virgin River Fans Agree Is Underrated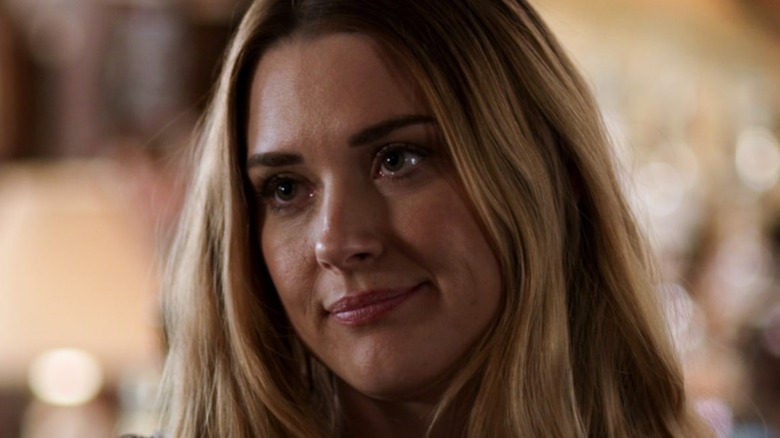 Netflix
When "Virgin River" debuted on Netflix in 2019, fans of the book series by Robyn Carr weren't the only viewers to fall in love with the people of the small town of Virgin River. When nurse Mel Monroe (Alexandra Breckenridge) left Los Angeles seeking a fresh start, she found it in the remote Northern California town filled with characters such as the town's grumpy doctor (Tim Matheson) and a ruggedly sexy bartender, Jack (Martin Henderson). However, some characters in the show have not always been as likable as its two leads — yes, we're looking at you, Charmaine. 
While Mel's romantic rival might have annoyed viewers in Season 1, there were other characters who seemed likely to fall on many viewer's least-liked character lists. After all, this soapy drama wouldn't be as bingable without characters such as Dan Brady, who caused nothing but problems for Jack when he was on the show. However, there's one character some viewers believe is greatly underrated.
Hope McCrea doesn't get enough credit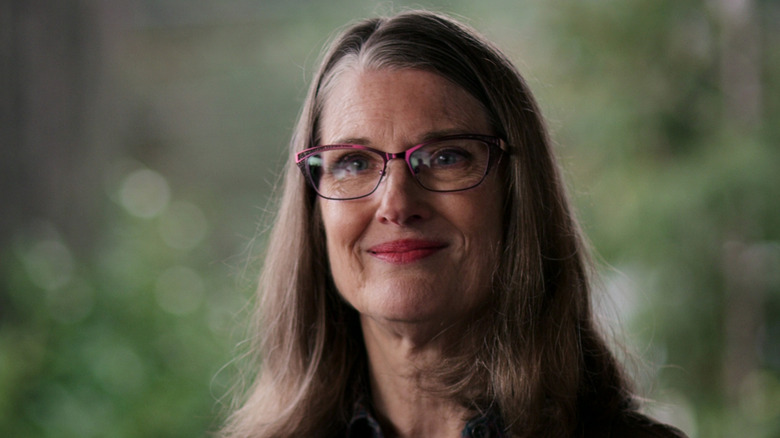 Netflix
Played by veteran actress Annette O'Toole, Hope McCrea is one of those characters on "Virgin River" that viewers either seem to love or hate. The town's mayor and primary busybody, Hope was introduced as the soon-to-be ex-wife of Mel's new boss, Vernon "Doc" Mullins. A lot has happened in three seasons, and many believe Hope is the reason Mel and Jack eventually became a couple, earning her Brownie points with many fans. On the other hand, she has a tendency to meddle in others' business — especially Doc's.
According to Entertainment Weekly, the character was absent from much of Season 3 due to O'Toole's filming limitations pursuant to relevant COVID-19 guidelines, and fans took notice. With Hope and Doc rekindling their romance in Season 2, viewers seemed to miss Hope's stubbornness and tell-it-like-it-is, no-nonsense personality. One Reddit thread devoted to the character reveals her fans feel she is the most underrated character on the show. The thread itself has been upvoted by 95% of commenters.
"Out of all the characters in the show (everyone of which has at least an annoying streak!), Hope to me was the closest to a real person," wrote one user, with many agreeing.
u/madame3xecutioner summarized the sentiments of many commenters, confessing that Hope might just be the most relatable character on the show. "I loved Hope. I actually saw a lot of myself in her. I don't meddle in people's business like she does (I actually always try to do quite the opposite), but her candor and dry sense of humor always resonated with me."
While "Virgin River" Season 4 hasn't been confirmed by Netflix yet, chances are good it will return in 2022 — and Hope will, too.