The Truth About Pauley Perrette And Cote De Pablo's NCIS Feud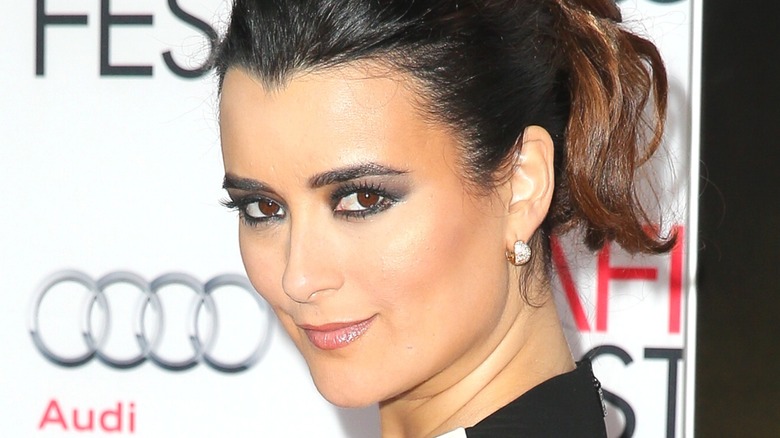 Imeh Akpanudosen/Getty Images
Sometimes, the success of a hit television series can also make it a magnet for behind-the-scenes drama. "NCIS," which is one of the longest network shows with 18 seasons and counting, is no exception. The procedural crime drama that spun off from the series "JAG" became successful enough to spawn its own legion of spin-off shows, including the upcoming "NCIS: Hawaii." Still, along the impressive climb to building the "NCIS" universe, there have been some shocking departures. And sometimes the exits of those stars haven't exactly happened without controversy.
Fans were shocked when in 2013, Cote de Pablo, who played fan-favorite Ziva David, decided to leave the show. For years, much speculation has shrouded de Pablo's exit, as she wasn't forthcoming on her decision to exit, citing personal reasons in a 2013 TV Guide interview. During her brief return to the series in Season 17, she still kept the reasons for her decision to leave vague, saying in a USA Today interview that she was still not ready to talk about it yet. Unfortunately, what's clear is her exit was surrounded by some drama with co-star Pauley Perrette.
A t-shirt and ill-timed tweet ignited a brief feud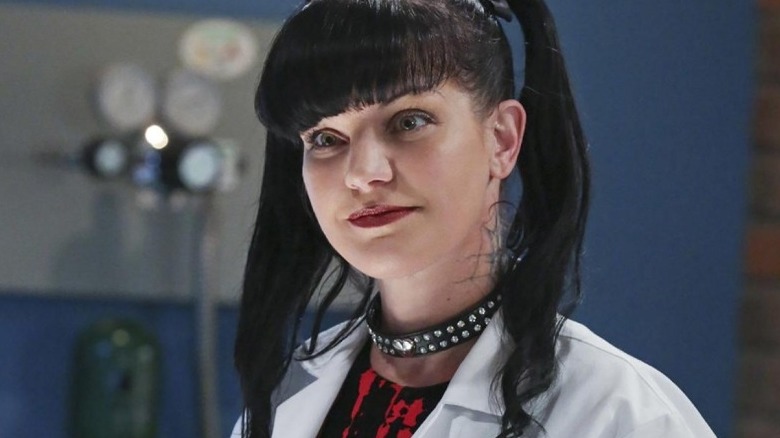 CBS
Cote de Pablo's exit might have shocked fans, but it also caught her co-stars off guard, especially Pauley Perrette. While being interviewed by E! News during the 2013 Summer TCA press event, Perette said that although they were surprised by de Pablo leaving, they still loved the actress and wished her the best. She also said that there was no behind-the-scenes drama that could have affected her decision to leave.
This would have been viewed as a heartfelt or diplomatic goodbye to a fellow co-star, had it not been for what Perrette was wearing during the event. The actress sported a t-shirt that read "I love my job," which some fans interpreted as a not-so-subtle criticism at de Pablo for leaving the show. And in case that wasn't enough gasoline for a potential drama fire, Perrette also followed the appearance with a Tweet with the same message, followed by the hashtag "#NCIS." 
The controversy didn't last too long. After much back and forth between Perrette, her defenders, and de Pablo fans on social media, Perrette shut down her Twitter briefly (per Yahoo! News). Allegedly, de Pablo called Perrette and told her to stop tweeting about her departure, although neither star has officially confirmed this.
Was the NCIS cast upset de Pablo left just days before production began?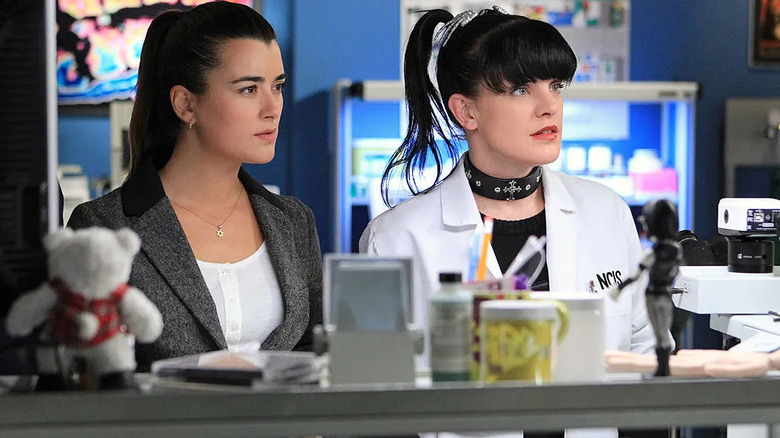 CBS
Normally, when an actor leaves a TV show, there's plenty of advance notice. Both audiences and the cast and crew are aware of the person's intentions and can plan accordingly. However, Cote de Pablo left "NCIS" suddenly, forcing the writers to redo the first five episodes of Season 11, according to her former co-star David McCallum. 
McCallum, who plays Donald "Ducky" Mallard on the procedural, spoke to Digital Spy about de Pablo's departure shortly after it happened. He stated bluntly, "It was frustration and anger that someone should just walk out on us." It also didn't make sense to him logically, as he went on to say, "I just don't understand how a leading lady in a show that's worldwide, who ostensibly wants to have a career as an actress, suddenly walks away from such a gem and just vanishes a couple of days before we start production."
No doubt de Pablo's leaving caused a lot of headaches for all those involved in "NCIS." But Season 11 carried on just fine, and it would seem de Pablo didn't burn all of her bridges. She returned in a recurring capacity during Seasons 16 and 17.