What Happened To Kate Bassich From Life Below Zero?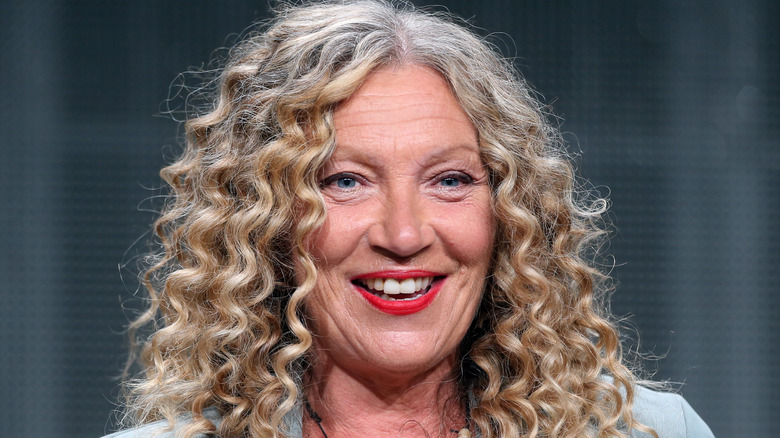 Frederick M. Brown/Getty Images
While some reality television shows like "Survivor" offer a glimpse of how people can manage to survive on a hot tropical island, other series choose to go in the other extreme temperature direction. This is the premise of National Geographic's "Life Below Zero," a series that follows various hunters tasked with surviving in the harshest conditions the remote Alaskan tundra can offer. While it makes for intriguing television, living this kind of life is not for everyone. And one of the show's fan-favorites, Kate Rorke Bassich, would definitely tell anyone this. As she once said in a 2013 interview, to survive that kind of rough lifestyle, "You need to be self-motivated and have the work ethic of a madman."
Kate made her debut on "Life Below Zero" along with her then-husband Andy Bassich during the show's premiere in 2013. The two initially met while Kate was a tourist in Alaska and soon married. They operated a survival school and owned 25 sled dogs near the Yukon River, and fans thought the couple's marriage was solid. However, during Season 10 the couple announced their split, and Kate made her last appearance on "Life Below Zero" on the episode "Out of Control." With "Life Below Zero" still churning out new seasons, many fans still wonder what Kate has been doing since leaving the show. 
Kate Rorke Bassich traded in Alaska for Canada
Kate officially divorced Andy in 2016, and following their split, she alleged that Andy physically and mentally abused her during their marriage (via The Cinemaholic). Kate also referenced this abuse in a blog post shortly after their divorce was finalized. The allegations certainly angered many fans who at one point took to the "Life Below Zero" Facebook page to protest Andy appearing on the show.
As for Kate, the former co-star of "Life Below Zero" moved away from the harsh Alaskan wilderness to Newfoundland in Canada, and appears to have moved on from her reality show days. Based on her Facebook page called "Kate Rorke Bassich Life Below Zero," since leaving the show, she's enjoyed vacations to the Caribbean and reconnecting with her family. She consistently posts on the page for fans of the show and regularly interacts with them. Unfortunately, she's also recently posted about some health complications, including hemochromatosis and a current thyroid cancer scare. We wish her all the best in her recovery. 
If you or someone you know is dealing with domestic abuse, you can call the National Domestic Violence Hotline at 1−800−799−7233. You can also find more information, resources, and support at their website.