What You Didn't Know About Life Below Zero Star Sue Aikens
Santiago Felipe/Getty Images
Living in a freezing, off-the-grid location isn't for everyone, one of the many things demonstrated in the documentary series "Life Below Zero." The National Geographic show follows the lives of various subsistence hunters living in remote areas of Alaska as they work and survive in unforgiving conditions.
One of the show's most popular cast members is Sue Aikens, the sole resident of a camp along the Kavik River. While she describes herself as "one of those people: peace-love-granola-hippie-ish in my own way," Aikens is one of the toughest people on the show. In a near-death experience, she survived being mauled by a bear — waiting ten days for help to arrive — by using her intuition.
Her arctic lifestyle is unconventional and often dangerous, but that's the draw of "Life Below Zero." From run-ins with wild animals to the daily struggles of living in such an icy climate, the five-time Primetime Emmy-winning series shows the good, the bad, and the ugly parts of Alaska.
So, what don't viewers know about Sue Aikens?
Survivalist since day one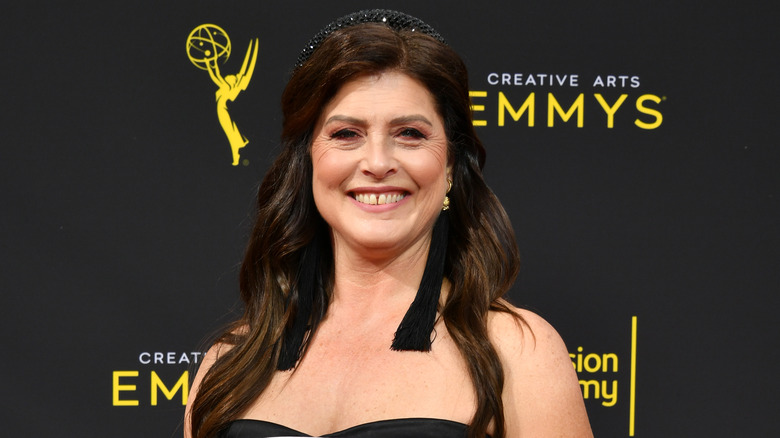 Amy Sussman/Getty Images
While the 58-year-old mother of two famously keeps her career and her personal life separate, she often takes to her Instagram to share beautiful nature shots and inspirational quotes in addition to smiling selfies and pictures of family and friends.
What you may not know about Aikens is where she gets her seemingly instinctual survivalist skills. In a 2019 interview on "The Ellen Show" guest-hosted by Melissa McCarthy, Aikens discussed moving to Alaska as a child after her parents' divorce. Growing up, she moved around a lot, developed survival skills, and embraced solitude.
Her challenging lifestyle pushes her to persevere every day, battling difficult weather, providing herself with a safe environment, and sharing her worldview on "Life Below Zero." "They think about wanderlust," she said of 9-to-5ers in an interview with Hollywood Soapbox. "But I live wanderlust."
Additionally, Aikens has appeared on "The Joe Rogan Experience," "Sarah Palin's Alaska," and "Flying Wild Alaska" to share her adventurous stories.