The Major Show Everyone Forgets Was Netflix's First Original Series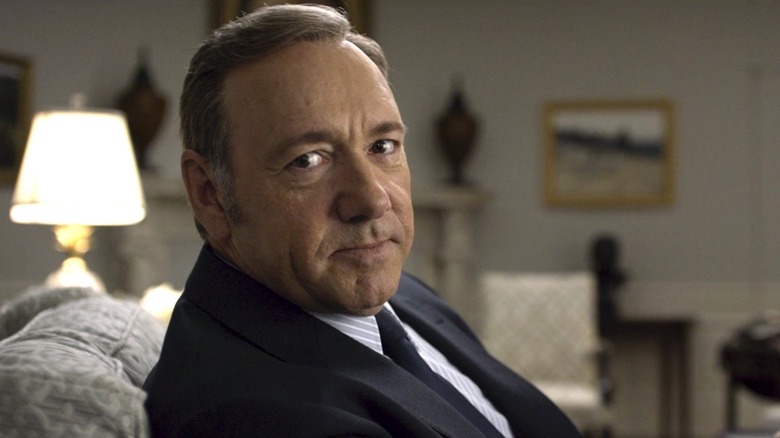 Netflix
It's hard to remember now, but there was a time people thought Netflix branching out into original programming was risky. One can almost picture Michael Myers' "Bohemian Rhapsody" character naysaying it: "The DVD mailing company wants to make shows for the telly? It'll never work."
But it did work, and today Netflix is a major contender in both film and TV, racking up Emmy and Oscar nominations and wins. Their original series are particularly successful; Netflix's "The Crown" has scored 63 Emmy nominations and 10 wins, including Outstanding Actress for Claire Foy and Outstanding Supporting Actor for John Lithgow out of the gate in Season 1. And who could forget when the cast of "Stranger Things" won Best Ensemble at the SAG Awards, if only for what Winona Ryder termed Facegate?
People often think of "House of Cards" and "Orange Is the New Black" when they remember the first generation of Netflix's original programming, but another show actually has the honor of being Netflix's first original series.
Norway's Lilyhammer was the first Netflix Original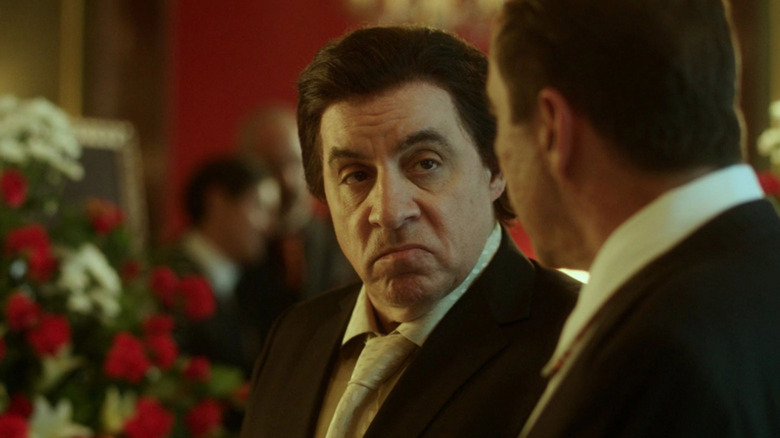 Netflix
Before "House of Cards," there was "Lilyhammer." The show starred former E Street Band member Steven Van Zandt and was a joint effort by Netflix and Norwegian station NRK1. As Rolling Stone noted, "Lilyhammer" was a watershed moment for TV that went relatively unheralded.
"Lilyhammer" starred Van Zandt as Frank "The Fixer" Tagliano, a New York gangster who is relocated to Lillehammer, Norway as part of the witness protection program after testifying against the mafia. It ran for three seasons before being canceled in 2015, which Van Zandt regrettably announced on Twitter. The series finale featured a cameo from Bruce Springsteen himself.
"Netflix completely shook up the world," Van Zandt told Rolling Stone in 2013, going on to predict, "This is just the beginning. There's going to be Google TV and Amazon TV. People are going to start their own networks and it's going to be wonderful to have that much money coming into the creation of content." That is, of course, exactly what happened. Google created YouTube Originals like the documentary "I Am Paris" and shows like "Ryan Hansen Solves Crimes on Television." Amazon also began to create award-winning TV and film soon after Netflix did, like "The Marvelous Mrs. Maisel" and "Manchester by the Sea," and will soon deliver one of the most expensive shows ever with their upcoming "Lord of the Rings" series. 
You can still watch all of "Lilyhammer" on Netflix.