Here's Where You Can Watch A Tale Of Two Sisters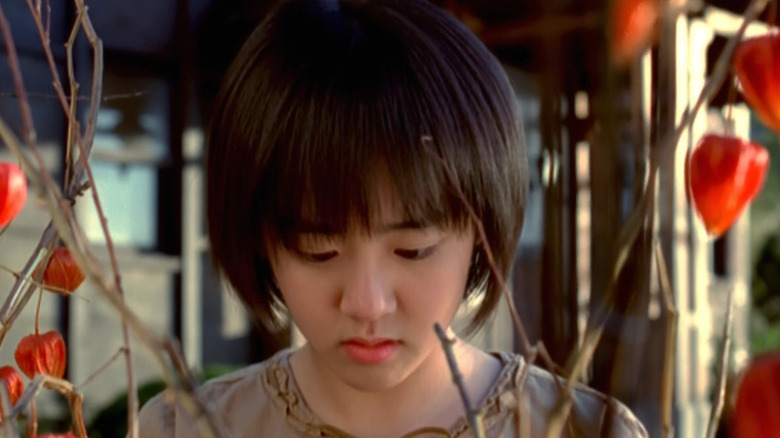 Tartan
A teenage girl named Su-mi (Im Soo-Jung) is released from a mental institution after being treated for psychosis. She returns to her, isolated tense family, including her cold stepmother Eun-joo (Yum Jung-ah) and her younger sister Su-yeon (Moon Geun-young).
So begins "A Tale of Two Sisters," a disturbing South Korean horror film from director Kim Jee-woon ("The Last Stand"). Like other genre works from South Korea like "Parasite" and "Oldboy," "Two Sisters" uses surprising plot twists and reversals to keep the audience on their toes. Nothing is quite what it seems with Su-mi and her sister, nor with the ghosts that haunt their house, and the result is a deeply unsettling thriller that was, for a time, the highest grossing South Korean horror film ever made (via Screen Rant).
The film even inspired a 2009 American remake, "The Uninvited," with actress Emily Browning, but the new version received poor reviews in comparison to the original.
Here's where you can see "A Tale of Two Sisters" for yourself.
You can watch A Tale of Two Sisters for free on Kanopy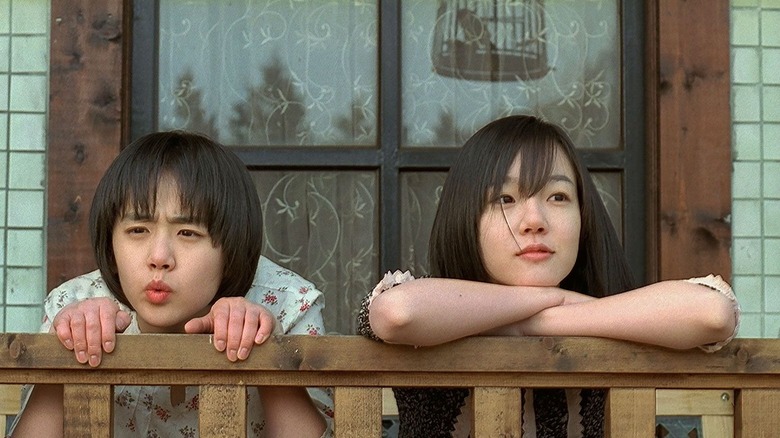 Tartan
"A Tale of Two Sisters" is currently available through a number of streaming services as long as you have a subscription.
The psychological thriller can be watched for free on the service Kanopy if you have a library card or university login.
If you have a subscription to specialized horror streaming service Shudder, the film is also streaming there. Similarly if you are a paying member of AMC+, "A Tale of Two Sisters" is available to stream on that service. Both are extensions on Amazon Prime as well if you already have a Prime membership and want to use that to access Shudder or AMC+.
Unfortunately the film is otherwise unavailable to buy or rent on other digital platforms, possibly because of international rights issues. However, "Two Sisters" is still available to purchase via physical media. Both the DVD and Blu-Ray versions of the film are available on Amazon.