The Real Reason Roswell, New Mexico's Co-Showrunner Left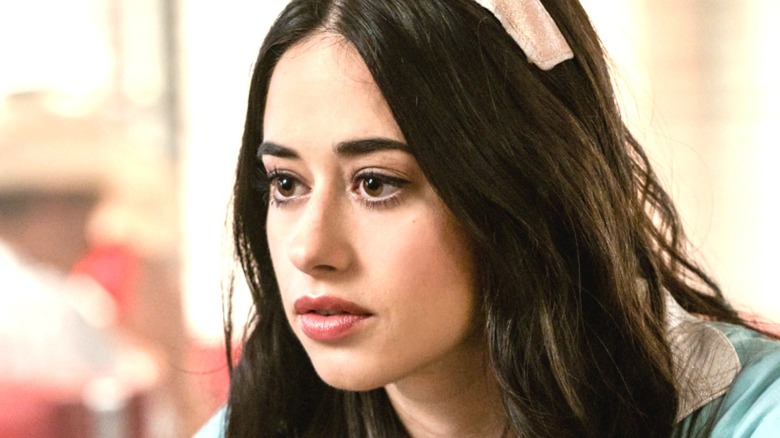 CW
Fans of the CW's "Roswell, New Mexico" had much reason to celebrate as the series returned this summer with its third season. The show is based on the "Roswell High" book series from Melinda Metz and is the second television adaptation of the series following the late WB's, which was simply titled "Roswell." The newest reboot of the series follows Liz (Jeanine Mason), who moves back to Roswell to care for her ailing father after a decade away. She reconnects with her old crush Max Evans (Nathan Parsons) but soon discovers that he, his sister Isobel (Lily Cowles), and their friend Michael (Michael Vlamis) are aliens.
"Roswell, New Mexico," was created by former co-showrunner Carina Adly MacKenzie, who initially started her career writing for "The Vampire Diaries" spin-off "The Originals" as well as an episode of "The Flash" (via Screen Rant). While MacKenzie's take on the "Roswell" series achieved some success, the writer would announce her departure from the show just weeks before Season 3 premiered. The announcement caught many fans off-guard, but MacKenzie's exit may have been the inevitable outcome for the writer due to what was apparently happening behind the scenes.
Carina Adly MacKenzie's exit came down to fundamental differences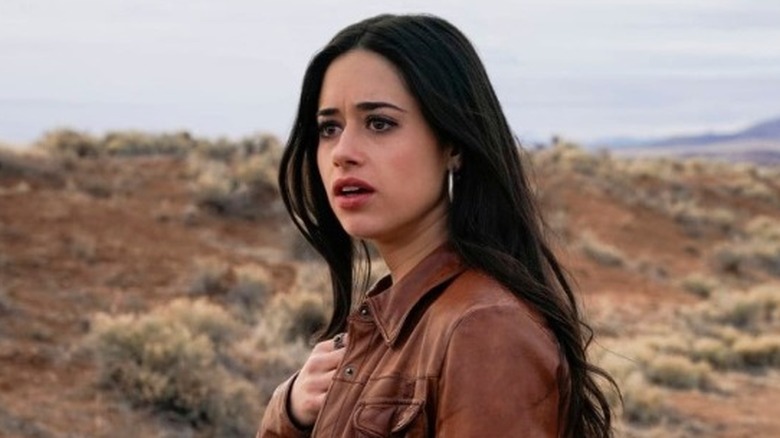 CW
On July 10, Carina Adly MacKenzie announced on Twitter that she was leaving the show that she had created. The co-showrunner said that she left the series due to "fundamental differences." While she didn't go into detail about those differences, she said in the same tweet that there were big disagreements she had about how the series was going to continue. It's not known if she meant that these disagreements stemmed from a conflict with Warner Bros. Television. MacKenzie also used the post to dispel what she labeled as "nonsense" about a conflict between her and her fellow show writers as well as the cast.
MacKenzie was referencing a story from the Hollywood Reporter that reported some alleged tension MacKenzie created with the show's writers and cast. The story also said that MacKenzie's relationship with Warner Bros. Television had been strained for some time. Specifically, the article brought up an incident when MacKenzie accused ITV of homophobia, biphobia, and bigotry after they cut out a love scene between two men on the show during the series' broadcast overseas. Warner Bros. Television allegedly almost lost a foreign distributor as a result.
MacKenzie also noted that she still did work on Season 3, detailing the season's main story with the writers and talking with the actors about their characters as the series moves forward. She said that she put the "finishing touches" on the Season 3 premiere. As Entertainment Weekly reported, Chris Hollier has stepped up as the showrunner for the series.