Is The Defeated Based On A True Story?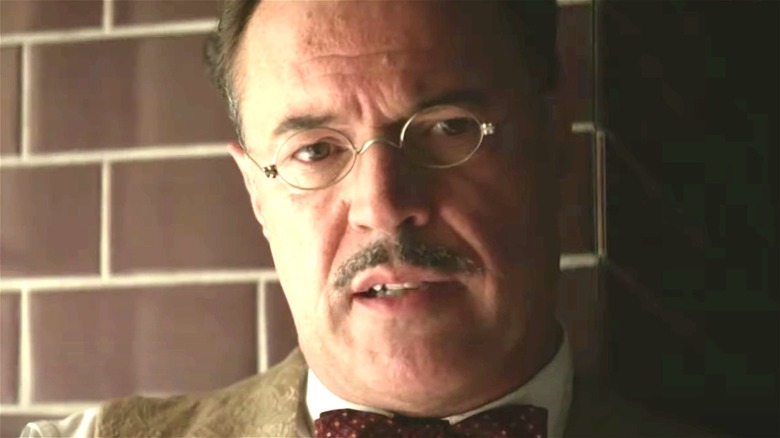 Netflix
For anyone who enjoys like period dramas, particularly crime dramas involving World War II, the next streaming obsession should be Netflix's "The Defeated," which arrived on the streamer on August 19 (via Observer). As reported by Deadline, the series, which was originally titled "Shadowplay," is a "gritty dramatic thriller" set in postwar Berlin, 1946. Taylor Kitsch ("Friday Night Lights," "True Detective") stars as Max McLaughlin, an American cop who's tasked with taking down the city's worst criminal, Werner "Engelmacher" Gladow (Sebastian Koch, pictured above). But Max is also heading to Berlin to find his missing brother Moritz (Logan Marshall-Green), who turns out to be hunting down ex-Nazis. Soon, the brothers realize they're caught up in the early stages of the Cold War.
Planned as a two-season series that will be told across 16 episodes, "The Defeated" was co-created by Swedish director Måns Mårlind, who previously created the American crime series "The Bridge" on FX. Along with Kitsch, Marshall-Green ("Prometheus"), and Koch ("Homeland"), "The Defeated" has a strong cast that includes Michael C. Hall ("Dexter") Nina Hoss ("A Most Wanted Man"), Tuppence Middleton ("Sense8"), and Mala Emde ("Brecht").
One question many fans have while watching a period drama is whether the series is based on a true story, or is it fictional? "The Defeated" is definitely the latter. But while it might not be based on historical events, its inspiration is still surprising.
The Defeated is more 'inspired by' history than based on actual incidents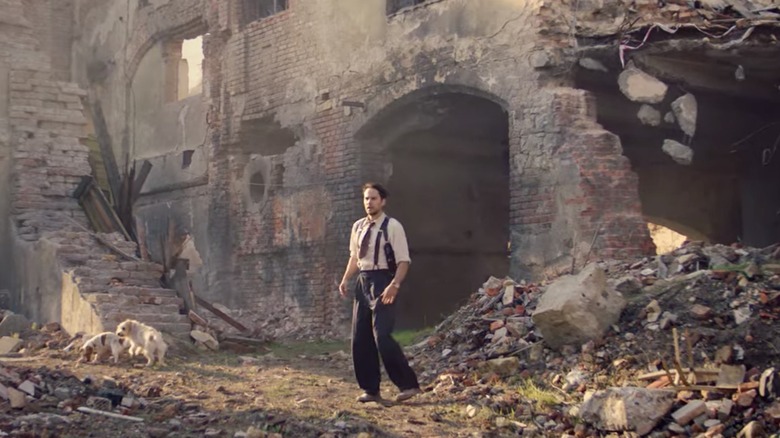 Netflix
Although "The Defeated" is fictional, post-World War II Berlin was a real time and place, a city dealing with the destruction it suffered during the war. According to co-creator Mårlind (via SBS), one of his inspirations for Max McLaughlin and his brother Moritz was the German-language children's book "Max and Moritz." It's a surprisingly dark series of tales about two brothers, Max and Moritz, that was first published by Wilhelm Busch in 1865 and was commonly used to teach children to read. In the stories, the two brothers often pull dangerous pranks on unsuspecting townspeople, sometimes ending with their violent deaths (via DW). 
Mårlind was first interested in telling a story about "people who were broken" and gravitated towards post-war Berlin as an ideal setting for such a tale. Mårlind's father had grown up with the "Max and Moritz" stories, and this served as the inspiration for the elaborate assassinations Moritz pulls off in "The Defeated." While it's a period piece, Mårlind also said that the show is very much inspired by contemporary events, such as the conditions in war-torn Syria. 
Check out Season 1 of "The Defeated" on Netflix.