The Steamy Thriller Hidden Gem You Can Stream On Amazon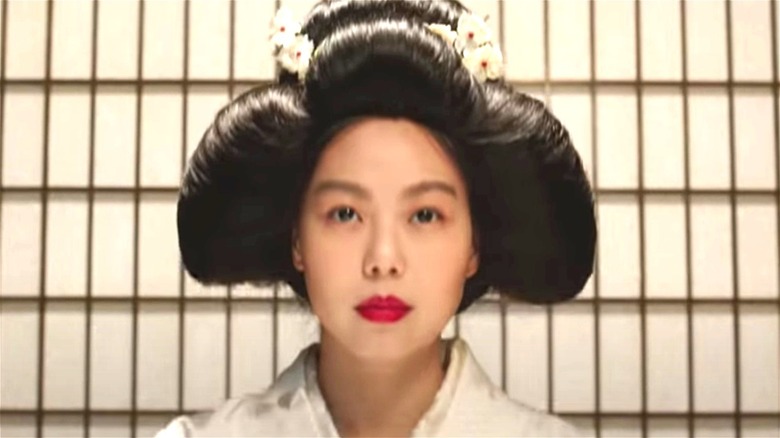 CJ Entertainment
We may receive a commission on purchases made from links.
In the age of streaming movies and TV, there are thousands and thousands of titles available to view, depending on your choice of platforms, with more being added each week. But despite all that variety, sometimes it's still difficult to find something to watch. Either you've already seen everything, or nothing quite piques your interest, or both.
If that sounds familiar, here's a recommendation for a 2016 film that won the 2018 BAFTA for Best Film Not in the English Language, becoming the first South Korean film to do so (via Soompi). Based on the 2002 novel "Fingersmith" by Welsh author Sarah Waters, and directed by South Korean auteur Park Chan-wook ("Oldboy," "Stoker," "The Little Drummer Girl"), "The Handmaiden" is classified as an "historical erotic thriller" set during the Japanese occupation of Korea in the 1930s.
Here's a rundown of "The Handmaiden," the internationally-acclaimed film now streaming on Amazon Prime.
The Handmaiden is a twisty historical thriller for adults only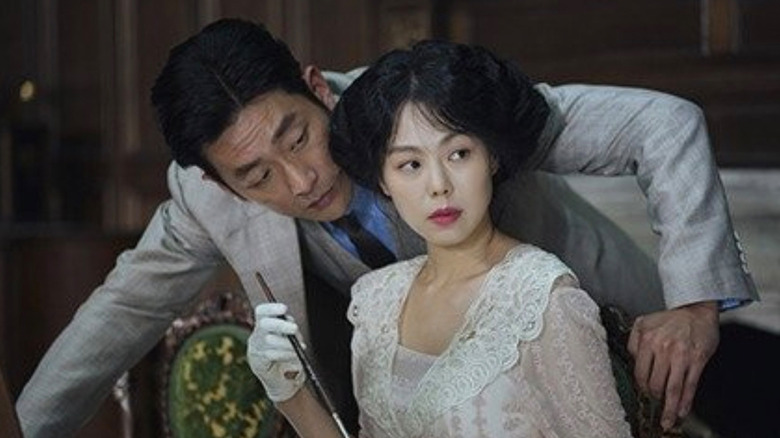 CJ Entertainment
"The Handmaiden" is about a pickpocket named Sooki (but actually nPamed Tamako) who gets hired as a handmaid to a wealthy book collector's young niece, Lady Hideko, who has just inherited a fortune. Soon, a con artist posing as a Japanese count, Fujiwara, ensnares Sooki in a plot to seduce Lady Hideko, marry her, and steal her wealth. Things get more complicated when Sooki and Lady Hideko begin developing feelings for each other. Without spoiling anything, the ensuing story involves lots of seduction, betrayals, revelations, and twists and turns.
Matt Zoller Seitz of the Roger Ebert film review site described "The Handmaiden" as both an excellently made genre movie as well as "a film made by an artist at the peak of his powers." On Rotten Tomatoes, "The Handmaiden" has a critics' score of 95% fresh, and an audience score of 91%.
It's also worth noting that "The Handmaiden" is definitely adults-only. It's labeled as "Not Rated" in the U.S., but contains several instances of nudity, sexual activity, and violence, according to the film's Parents Guide on IMDb. "The Handmaiden" is currently available on Amazon Prime.