Fans Of Loki Just Got Some Rough News About Season 2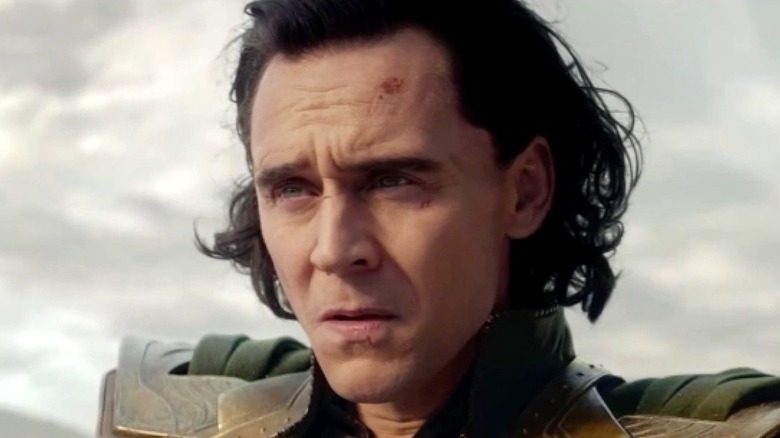 Marvel Studios/Disney+
Spoilers for Loki Season 1 to follow!
It's been a little over a month since the season 1 finale of "Loki" arrived on Disney +, and fans of the streaming series have been clamoring for more pretty much since the second the credits rolled. That's because said finale was a bit of a doozy, with the Time Variance Authority beginning to fracture from within. Sylvie (Sophia di Martino) and Loki (Tom Hiddleston) made their way to the end of time, only to have He Who Remains (Jonathan Majors) explain all is not entirely as it seems. On top of that, Sylvie proceeded to break the Sacred Timeline wide open with a shocking act of vengeance, and Loki was unexpectedly caught up in an alternate universe where Mobius (Owen Wilson) and B-15 (Wunmi Mosaku) have no idea who he is.
That fateful finale episode was the very definition of head-spinning, closing out the action with cliffhangers that'll likely have an impact on several MCU movies moving forward. They'll obviously affect season 2 of "Loki" as well, which we learned from the finale's credits is indeed in the works. If you're wondering when we'll actually get to see "Loki" Season 2, Marvel mastermind Kevin Feige was recently asked about the, ahem, timeline of the new season's production, and fans of the series will no doubt be bummed by his answer. 
Season 2 of Loki might be further down the timeline than we though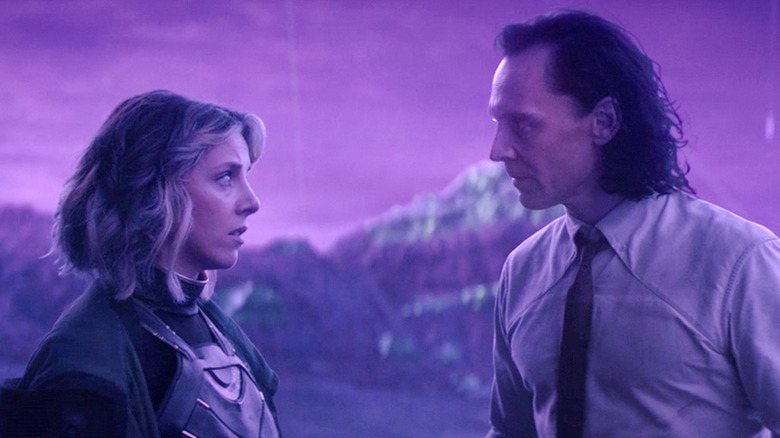 Marvel Studios/Disney+
The fact that a new season of "Loki" is actually happening is well worth celebrating, of course. And per Kevin Feige's recent comments to Collider, the show's second season is currently working through Marvel's production pipeline. "It is underway. We're developing it as we speak," he said. Feige further offered that he's hoping to return much of season 1's creative team, save for director Kate Herron, who's already announced she would not be returning (per Deadline). "The hope is that much of the same team will return. Kate is going on to bigger and better things, so the director search will begin shortly." 
And now for the bad news: We might have a lengthy wait ahead until "Loki" returns to Disney +. When asked about when the show will head before the cameras, the infamously dodgy Feige first offered that he was "not being evasive" in stating that he is "not sure exactly where it falls between next year and the year after." So it seems the earliest "Loki" might be shooting is sometime in 2022, and production may even be pushed all the way to 2023.
That's not entirely surprising, as Marvel's release slate is jam-packed for the foreseeable future. Likewise, "Loki" creatives probably need some time to sort through the MCU's coming multiverse narratives before cementing how all of that will effect Season 2. Whatever the case, the new season of "Loki" will undoubtedly be worth the wait.