The Real Reason Oscar Isaac Wanted To Star In The Metal Gear Solid Movie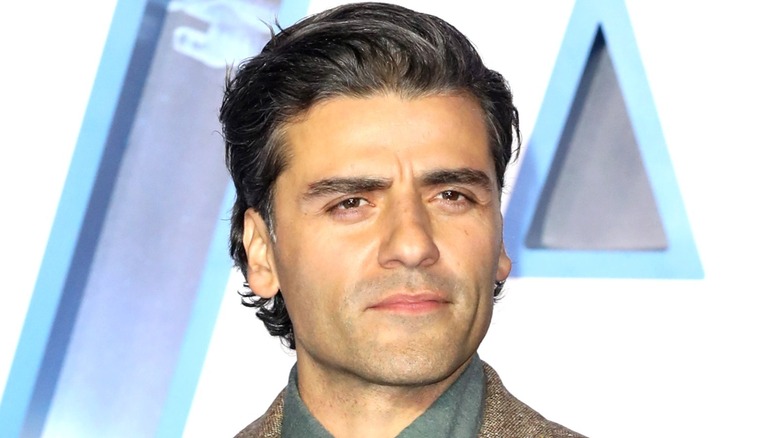 Tristan Fewings/Getty Images
As technology has progressed, video games have become more and more cinematic in nature. The gradual increase in graphical quality displayed by the medium has allowed game designers to create increasingly complex and lifelike scenes, sometimes in ways that would be difficult or impossible to pull off in an actual film. However, few video game franchises have leaned into the medium's cinematic potential as much as "Metal Gear Solid" has.
What started out as a simple, pixelated stealth game in the late 1980s progressively transformed into one of the most influential, surreal, and cinematic franchises in gaming history. Much of this artistic direction can be attributed to the series' creator and lead designer, Hideo Kojima, who stands as one of the gaming industry's few true auteurs.
Kojima hasn't directed a "Metal Gear Solid" game since 2015's "Metal Gear Solid V: The Phantom Pain." Despite this, "Kong: Skull Island" director Jordan Vogt-Roberts is trying his hand at creating an official film adaptation of the classic stealth-action game series. The project just recently started moving forward as well, with "Star Wars" star Oscar Isaac set to play the lead role of Solid Snake. Given the series' popularity, it'd be fair if some fans thought Isaac just sees the project as another opportunity to cash in on nerd culture, but then they'd probably be surprised to learn what the actor's real reason is for starring in the "Metal Gear Solid" movie.
Oscar Isaac is a total Metal Gear Solid fanboy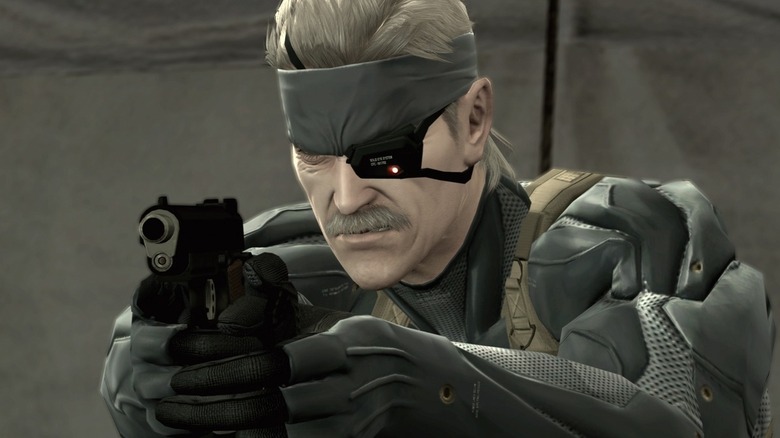 Konami
It's not much of a secret why Jordan Vogt-Roberts wants to make a "Metal Gear Solid" movie. He's been a major fan of the series for years, and even called it "the most important franchise to me on the planet" back in 2017 (via Collider). It seems like Oscar Isaac shares a bit of that sentiment too. In a recent interview with Total Film, Isaac was extremely candid about his love for the franchise, specifically the original "Metal Gear Solid" for the first PlayStation.
"I just loved the game," Isaac said. "I love the feeling that the game would give me every time I'd play. It's just a strangely isolated, mournful, lonely game to play that has these incredible moments of violence and terror, with these weird, psychedelic concepts and villains. But, yes, it's kind of like psychedelic military horror things that happen. And the truth is, underneath the whole thing, it's an anti-war story. So I think those are the elements I really love. And, like I said, I love the feel of playing it, and the big question of: 'Can something like that be transferred – or can you explore those themes in a really interesting way – on film?'"
Assuming that Isaac is being genuine in his love for the series, and there's no reason to believe he isn't, this is a serious cause for celebration for "Metal Gear Solid" fans. After all, knowing that the people behind a highly-anticipated adaptation are also fans of the source material goes a long way towards establishing a sense of trust between them and longtime fans that they can get the job done right.