Oscar Isaac To Lead Sony's Metal Gear Solid Movie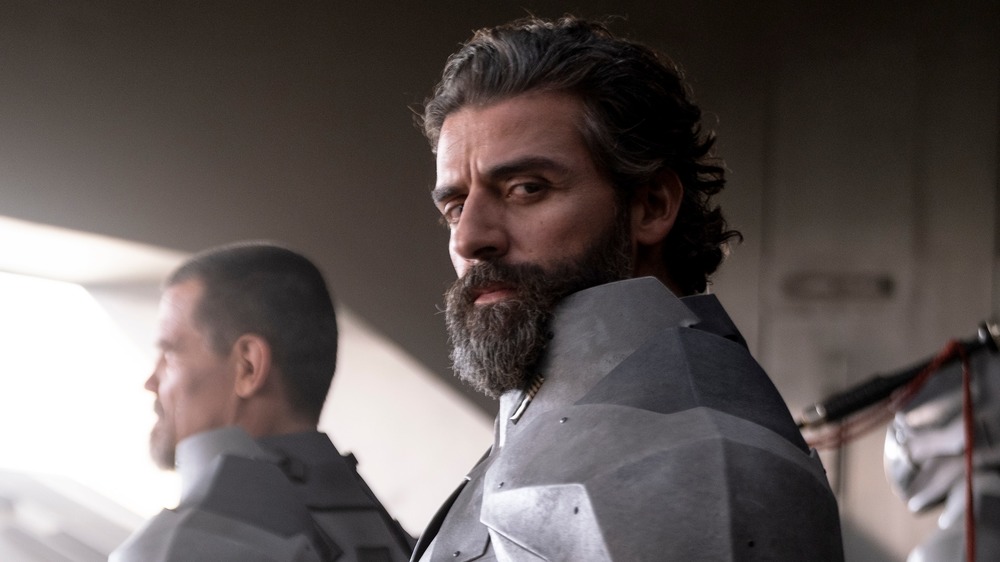 Warner Bros.
Oscar Isaac is one of the busiest actors working in Hollywood today, and that's just the way we like it. In addition to critically-acclaimed performances in films like Ex Machina and Inside Llewyn Davis, he also starred as hotshot pilot Poe Dameron in the recent Star Wars sequels. He's staying within that science-fiction realm for 2021, when he'll be introduced audiences as Duke Leto Atreides in 2021's Dune, which will be available to watch in theaters and on HBO Max simultaneously.
That's not all the talented actor has lined up for the near future. He's also been tapped for the lead role in Disney+'s upcoming Moon Knight series, and he'll be seen in Barry Levinson's Francis and The Godfather and The Great Machine, an adaptation of the comic Ex Machina (no relation to Isaac's film of the same name) by Brian K. Vaughn and Tony Harris.
While that would be more than enough work for some actors, Oscar Isaac isn't like most actors. He's just signed on for another major project that's been in development for a while — a film version of the Metal Gear Solid video game franchise. 
Oscar Isaac will play Solid Snake in the film directed by Jordan Vogt-Roberts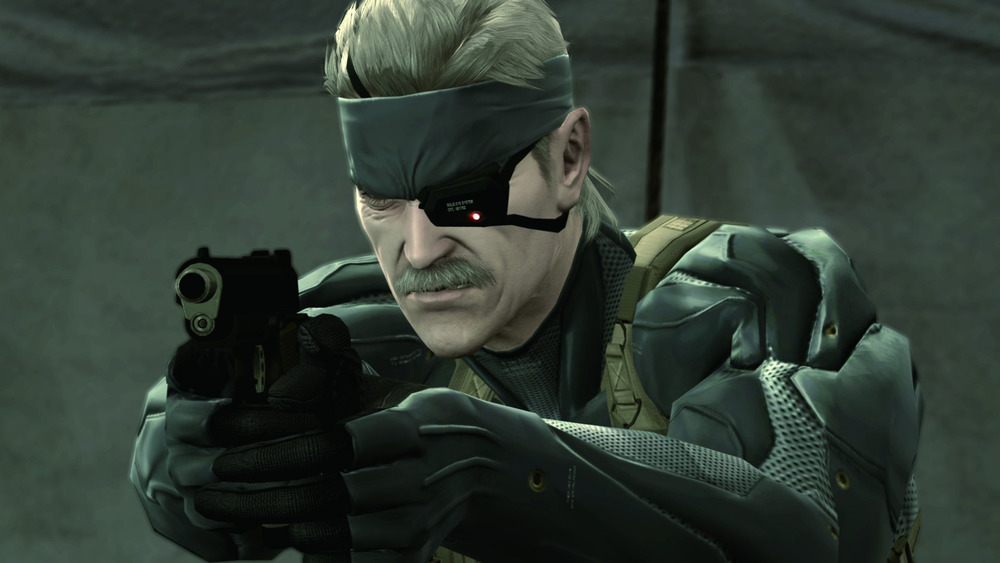 Konami Computer Entertainment Japan
Based on a report from Deadline, Oscar Isaac will star as Solid Snake, the long-running protagonist of the Metal Gear Solid franchise. Solid Snake is a highly-skilled soldier tasked with infiltrating various facilities over the course of the games to eliminate terrorist threats. It's a storyline that naturally lends itself to a Hollywood film, which is likely why an adaptation has been in the works dating back to 2012 from video game series creator Hideo Kojima (via Polygon).
Jordan Vogt-Roberts (Kong: Skull Island) has been attached as a director for quite some time, and he's been incredibly passionate about making sure an adaptation gets done right. In an interview with Collider, he stated, "Metal Gear Solid is probably the most important franchise to me on the planet. It is such a genius, idiosyncratic work and being able to spend time with [Hideo] Kojima recently has been like a dream."

The Metal Gear Solid film will have a script written by Derek Connolly (Jurassic World, Kong: Skull Island), while Avi Arad (Venom, Spider-Man: Into the Spider-Verse) is onboard as a producer. There's been no announcement as to when filming is expected to commence or a proposed release date. Given Oscar Isaac's busy schedule, it could be a while until he has the time to embark on a massive action-packed project like this. For fans of the video game series, it should be worth the wait.