Here's Where You Can Watch Every Episode Of Xena: Warrior Princess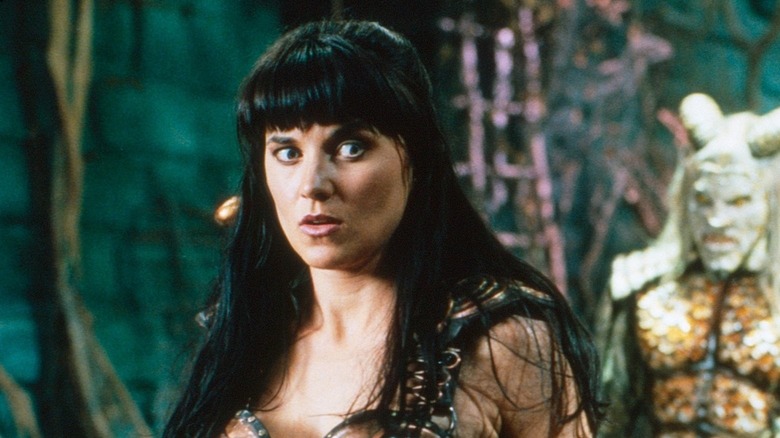 Renaissance Pictures
Originally a spinoff of "Hercules: The Legendary Journeys," "Xena: Warrior Princess" arguably eclipsed "Hercules" in popularity, soaring past it in the ratings, as Variety reported in 1997. The show aired for six seasons and 134 episodes before concluding in 2001, but has remained a beloved series to the extent that a reboot series almost moved forward.
"Xena" is set in a fantasy version of Ancient Greece and stars Lucy Lawless as the title character, a once feared warrior seeking redemption for her misdeeds. Aided by her trusted companion Gabrielle (Renee O'Connor), Xena now uses her fighting skills to aid the weak and innocent. The series also co-stars Ted Raimi as Joxer, comic relief and loyal ally to Xena. Critics came to praise "Xena," giving the first season 80 percent on Rotten Tomatoes, while the show was embraced as part of the queer media canon because of Xena and Gabrielle's near-romantic devotion to one another, says AV Club.
If any curious TV fans want to see a classic show in the vein of "Spartacus" and "Buffy The Vampire Slayer," here's where you can watch "Xena: Warrior Princess."
You can stream Xena on Tubi and the Roku Channel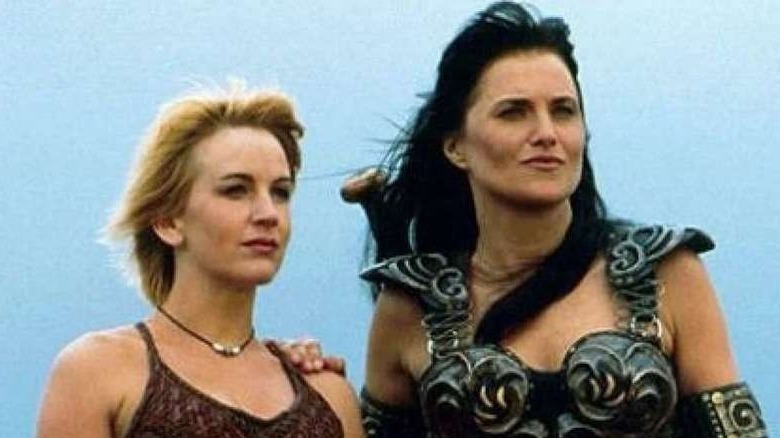 Renaissance Pictures
You can currently watch all of "Xena" for free on either the Roku Channel or on Tubi.
There are also plenty of options for renting or purchasing the series through digital services. You can buy the first season for $18.99 on Amazon Video, and similarly Google Play has the first season of "Xena" available for $19.99. You can also buy individual episodes of the show for $1.99 each on both respective services.
Another option for buying the series digitally is on Itunes. All six seasons are available for purchase to watch on your digital library. You can buy the whole show for $59.99, or you can buy individual seasons. Season 1 is currently available to buy for $18.99, while Season 6 is $19.99. You can also buy individual episodes if you simply want to try the show — the first episode can be found on the Itunes store for 99 cents. The Microsoft Store is similarly selling all six seasons of "Xena" for $19.99 each.
Vudu also has "Xena" available to buy for a similarly priced $19.99 but it only has four seasons, unfortunately. After that, there's always physical media, as "Xena: Warrior Princess" is available on DVD.