The Best Murder House Couple According To AHS Fans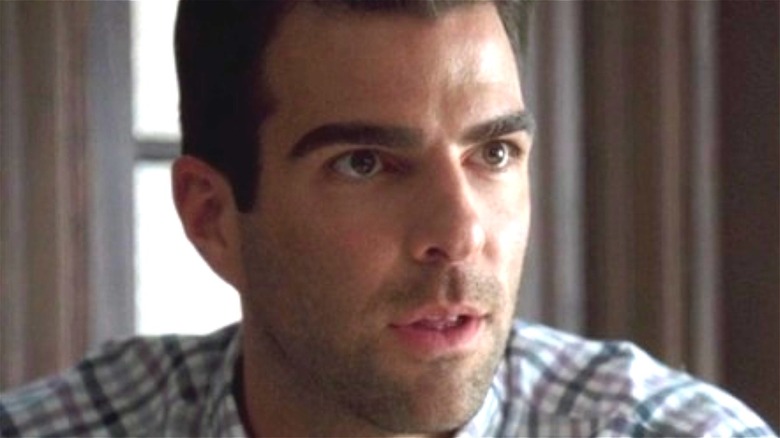 FX
Over the course of the first nine seasons of "American Horror Story," there have been a number of memorable pairings who have danced through the halls of its infamous, Los Angeles-based Murder House. Plenty of characters have died there and many have subsequently settled in permanently as ghosts, though, some have been lucky enough to live within its walls and still come out alive. Regardless of their ultimate fates, all of these duos — some romantic, some platonic, others simply partners in crime — have made some sort of lasting impression on "American Horror Story" viewers.
With more characters continuing to make the Murder House their home too, it's worth discussing which of the house's various couples is, ultimately, the favorite among "American Horror Story" fans. Fortunately, that's just what some users on the "American Horror Story" subreddit had in mind recently, as they came together to vote on a poll to determine the answer to that very question.
American Horror Story fans still love the Harmons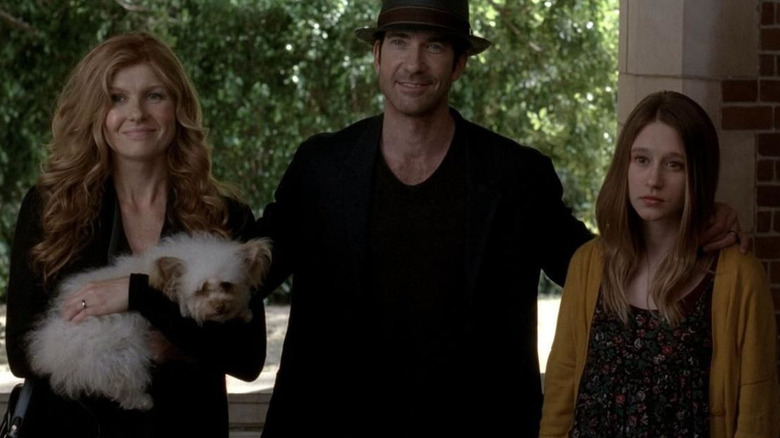 FX
According to a recent Reddit poll created by u/AHSismypassion, Vivien (Connie Britton) and Ben Harmon (Dylan McDermott), the main protagonists of the show's "Murder House" season, remain a fan-favorite couple among "American Horror Story" viewers. The poll, which asked "American Horror Story" fans to vote for their favorite of the show's various Murder House couples, saw Vivien and Ben take the top spot with 234 out of a total of 479 votes. Considering Vivien and Ben's obvious love for each other, which was tragically complicated by the house's evil presence and their own turbulent relationship, it's not surprising that they're still so beloved by fans either.
Elsewhere, Nora (Lily Rabe) and Charles Montgomery (Matt Ross) came in second place with 104 votes, while Chad Warwick (Zachary Quinto) and Patrick (Teddy Sears) placed third with 79 votes. Michael (Matt Bomer) and Troy (Gavin Creel), who own the house in "American Horror Stories," came fourth with 35 votes. Rounding out the poll, Miguel (Anthony Ruivivar) and Stacey Ramos (Lisa Vidal), who assume the house after the Harmons die, placed fifth with 22 votes, and Lorraine (Rebecca Wisocky) and Larry Harvey (Denis O'Hare) came last with just 5 votes.
"Murder House really hates couples huh," observed u/HSMorg, referring to the many "American Horror Story" couples who have been broken apart by either death or their own choices during their respective stays in the house. However, despite the tragic impact that the house repeatedly has on its residents, something tells us "American Horror Story" fans wouldn't have it any other way.