Gene Roddenberry Biopic - What We Know So Far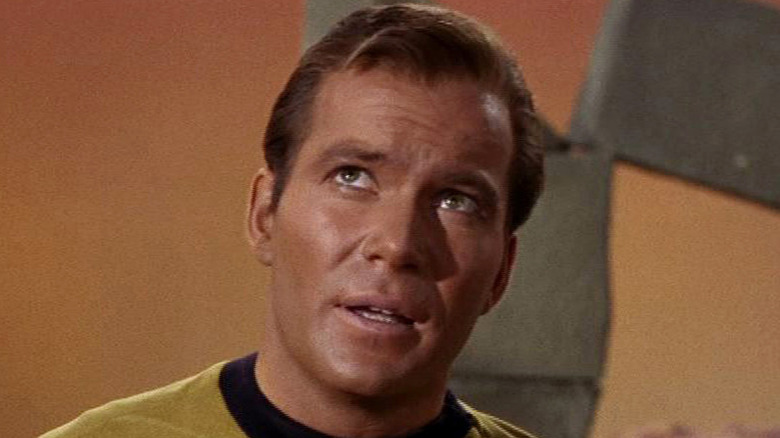 Paramount
It's nearly impossible to say what the greatest piece of science fiction storytelling is with any sort of certainty. However, there's arguably no way in the universe that Gene Roddenberry's legendary "Star Trek" franchise doesn't enter into the conversation at some point. The original series premiered in 1966, and the name "Star Trek" has been ingrained in pop culture ever since. A big part of that success lies on the shoulders of late creator Roddenberry, who sadly passed away in 1991 during the production of Season 5 of "Star Trek: The Next Generation."
Roddenberry's influence is still felt on the franchise today, and it's clear that those involved still respect the vision that he had for "Star Trek." Now, his life will be getting the biopic treatment from Hollywood. While it's no great surprise that such an important icon of science fiction would eventually have their story told, some fans might wonder exactly what such a film will cover. Will it only capture a certain portion of his life or will it be more all-encompassing? How much will such a movie touch on the "Star Trek" franchise, Roddenberry's most popular creation?
Some of these answers are more straightforward, while others are still slightly unclear.
When will the Gene Roddenberry biopic be released?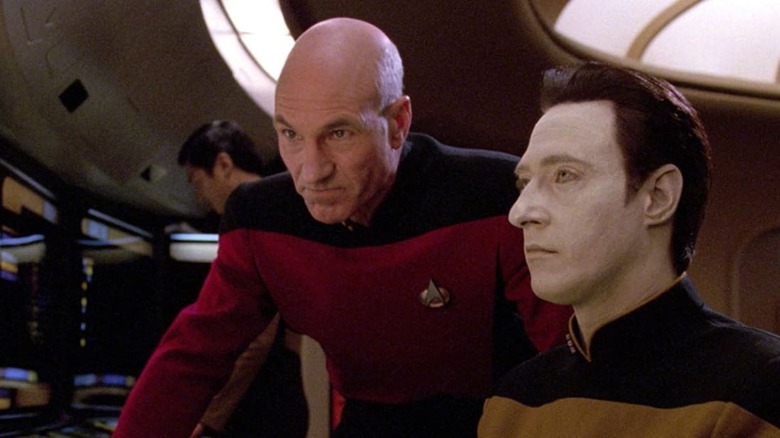 Paramount
Seeing as the Gene Roddenberry biopic was only recently announced (per Variety), a solid release date is not yet known. What is known is that the "Star Trek" creator's son, Rod Roddenberry, will produce alongside Trevor Roth. Both are also producers on the current "Star Trek: Discovery" series. In addition to this, Adam Mazer has been hired to write the script for the untitled Roddenberry biopic, while the search for a director and a cast should start to happen very soon.
With these little tidbits of information, one can guess that a release date for this particular movie won't be announced anytime soon. Finding a director and a proper cast can take time, and that's not even mentioning the time it'll take to film and then go through the post-production phase. The best guess as of now is that the Roddenberry biopic is at least two or three years away from release, but that is by no means an objective fact. There are all kinds of unknowable variables that can delay a film production. We will simply have to keep an eye on information as it arrives.
What is the story of the Gene Roddenberry biopic?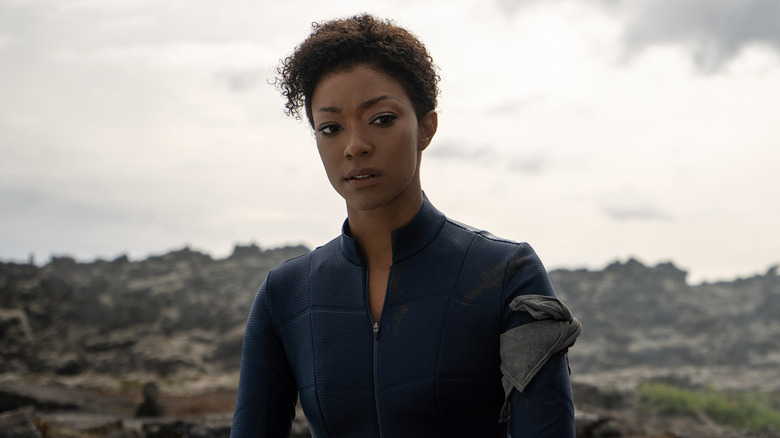 Paramount
While the exact story beats of the Gene Roddenberry biopic aren't yet clear, the events that the film will cover are. Apparently, the film is expected to be a bit more all-encompassing when it comes to the visionary creator's life, covering both his life before and after the creation of "Star Trek." It will also touch on the more personal events in his life, such as how he survived two devastating plane crashes and his death.
However, Rod Roddenberry and Trevor Roth did offer some clue to their motivations behind the biopic, saying (via Variety), "He was an incredibly complex, compelling man, whose work changed the face of television, and whose ideas changed the world. It's time to share Gene's story with audiences everywhere." It's difficult to take away any potential story clues from this, but it seems to suggest that, unsurprisingly, it will mostly be about Roddenberry's impact on both television and science fiction in general with "Star Trek." 
The bits of information we do have are enough to surmise that the Roddenberry biopic will be one that fans of the franchise or the genre, in general, will not want to miss.