The Real Reason The Unborn Was Sued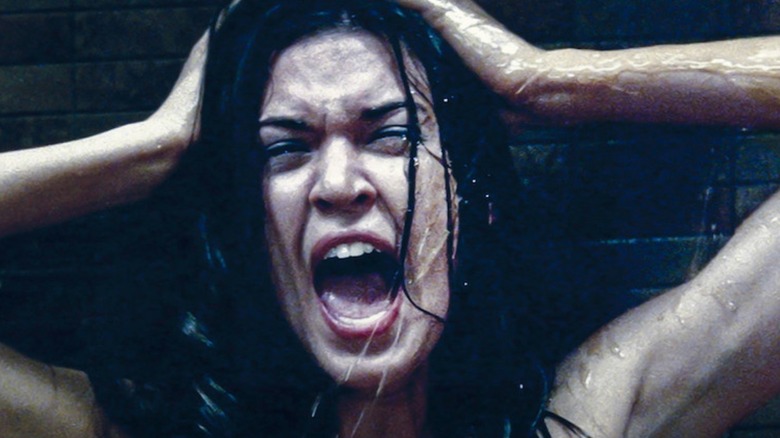 Relativity Media
In 2009, David S. Goyer, a filmmaker and screenwriter who developed the scripts for "Batman Begins" and "The Dark Knight," directed an original horror project called "The Unborn." The film was a modest box office success, pulling in $76 million worldwide on its $16 million budget, per BoxOfficeMojo.com, although reviews on Rotten Tomatoes were almost universally critical.
For anyone who missed it, "The Unborn" told the story of Casey (Odette Annable), a young woman who experiences terrifying hallucinations amid a shocking series of events, including the unexplainable death of an infant she babysits. After Casey's eyes mysteriously change color, she seeks out the guidance of her father (James Remar) and grandmother (Jane Alexander).
Casey's grandmother and father reveal that she had a twin who died in the womb and relates the family's history of encounters with a malevolent spirit called a dybbuk, leading her to contact a Rabbi to perform an exorcism. Rabbi Sendak (Gary Oldman) completes the exorcism, but not before a titanic battle with the spirit of her unborn twin. Once the spirit is defeated, Casey finally finds out why the mysterious events began occurring — she is pregnant with twins.
While that may not be the most original exorcism story, it did have a few unique twists. However, those twists caught the eye of the estate of author Erna Segal, which noticed a couple of significant similarities between the film and a 1990 novel. Here is the real reason why "The Unborn" was sued.
The Unborn was sued for breach of contract due to similarities with Transfers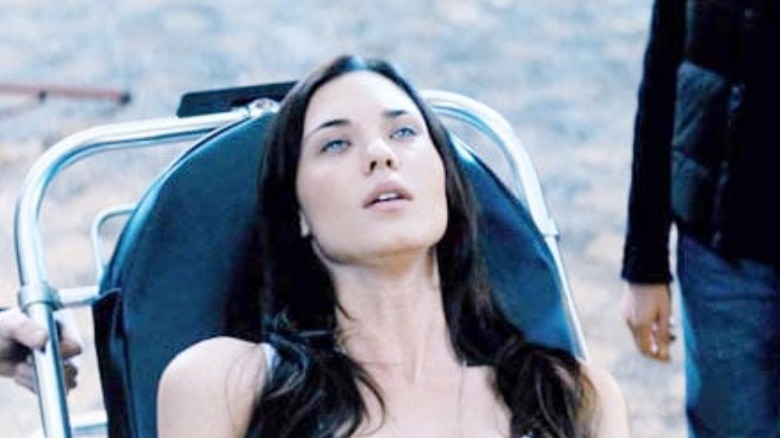 Relativity Media
In January 2012, almost three years to the day that "The Unborn" released in theaters, The Hollywood Reporter shared details of a lawsuit filed in the Los Angeles Superior Court against Rogue Pictures. "The Unborn" was the first film produced by the studio for Relativity Media, the company to which a relative of author Erna Segal claimed to have submitted a copy of her 1990 novel "Transfers" in 2005.
"The Unborn" and "Transfers" do share a couple of critical plot points. Both the film and novel revolve around a young woman haunted by a deceased twin, which leads to a "facial abnormality." After seeking assistance, the young woman decides to attempt an exorcism, leading to an extended battle with the spirit of the unborn twin.
Typically, copyright infringement is the action alleged against the offending party in these types of lawsuits. However, this case instead alleged a breach of an "implied contract." The Segal estate needed to prove similarities between the novel and book and the existence of a compensation agreement. However, Law360 noted that the lawsuit was ultimately unsuccessful, and a further attempt to reopen it in 2014 in the Ninth Circuit Court of Appeals was denied.