The Circle Season 3 - What We Know So Far
Netflix
Social media has come to consume every aspect of our existence. It's how people stay in touch and remember one another's birthdays. People will comb over everything you post, putting whatever interpretation they want on your thoughts. Even people who tried to hold out on getting a Facebook account for so many years will eventually find themselves drawn to Instagram, TikTok, and whatever else will come in the following years. This idea of maintaining a reputation through an online persona is the very essence of one of the most popular reality shows on Netflix — "The Circle."
Eight people go into an apartment building together, but they're separated into their own private units. They can only communicate via social media profiles, where they can pretend to be whoever they want. They then vote one another out until only one person remains who walks away with $100,000. It's a lot of money for doing something most of us do for free when we're bored. Netflix clearly thinks this concept has longevity as it renewed the show through Season 5 (via TVLine), but let's set out sights on something closer. Here's everything we know so far about "The Circle" Season 3. 
What's the release date for The Circle Season 3?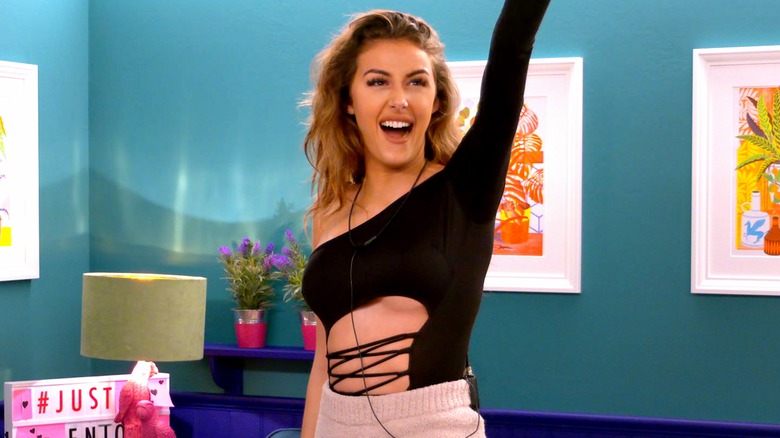 Netflix
At first glance, it seems like "The Circle" wouldn't take long to film because you need under a dozen people going about their lives in an apartment together. However, the first two seasons had a longer gap than usual between them, likely due to the COVID-19 pandemic. Season 1 began airing episodes on January 1, 2020, while Season 2 debuted nearly 15 months later, on April 14, 2021. Fortunately, fans won't have to wait that long to get more messy drama in their lives.
Deadline reports that Season 3 will come to a screen near you starting on September 8, 2021. However, you'll need to keep checking back one week after the next to see who takes home the cash. Unlike most of Netflix's other programming, "The Circle" doesn't release all its episodes at once. They come out in bunches where you can continue the game for several weeks. Throughout that time, the audience at home can vote for their favorite person who takes home a little bit of money, too.
Who's in the cast for The Circle Season 3?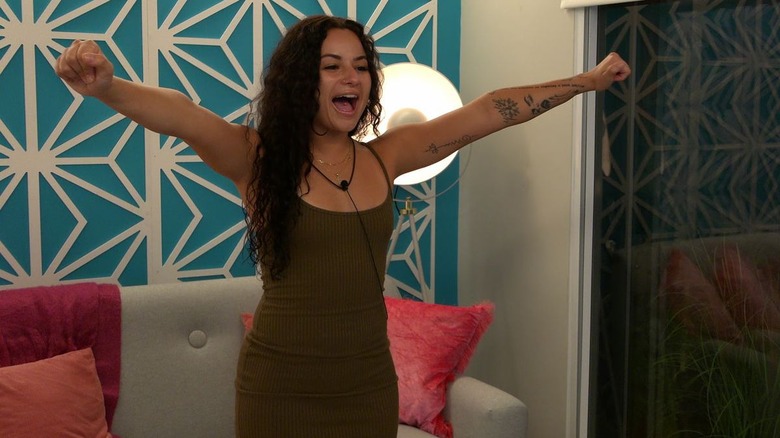 Netflix
The names of contestants typically don't get released until once the season begins on Netflix. For the previous two seasons, people from all walks of life have gotten in on the fun, from geeks to jocks. Some have gotten far just being who they naturally are. Others have needed to adopt alternate personas to make it to the end. In fact, Season 2 winner DeLeesa St. Agathe took home the grand prize after pretending to be her husband, Trevor. There are no rules as long as you can get as many people as possible to like you.
The one person we do know will return is host Michelle Buteau. Since the first episode, she's been with the show, known for her witty commentary and hilarious jokes. In addition to being a reality TV show host, she's also a stand-up comedian and actress who's appeared on "Key and Peele," "Russian Doll," and "Rick and Morty."
What's the plot of The Circle Season 3?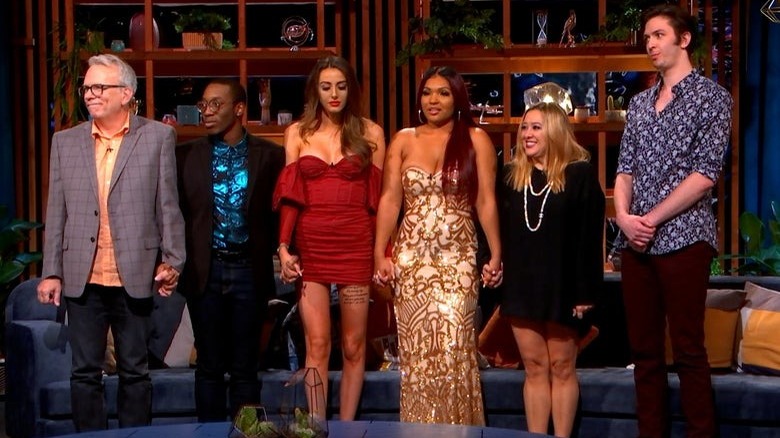 Netflix
You likely know the general concept of the game at this point, and Season 3 of "The Circle" will probably carry on in the same tradition. The show begins with eight people who get to know one another virtually. Any one of them could be catfishing, and at the end of each episode, they have to vote off the one person they believe didn't make as good of an impression as everyone else. A few curveballs get thrown into the mix as new people enter the apartment building over time to throw people off their game.
People can text one another in the group chat or go private to form alliances. A healthy dose of side games is also part of the plot where people have to do everything from writing poetry to playing truth or dare. There's a lot of fun to be had, and one person becomes much richer in the process. If it sounds like something up your alley, look into applying for a future season.