Simu Liu Reveals His Secret Prep Technique For Shang-Chi's Action Scenes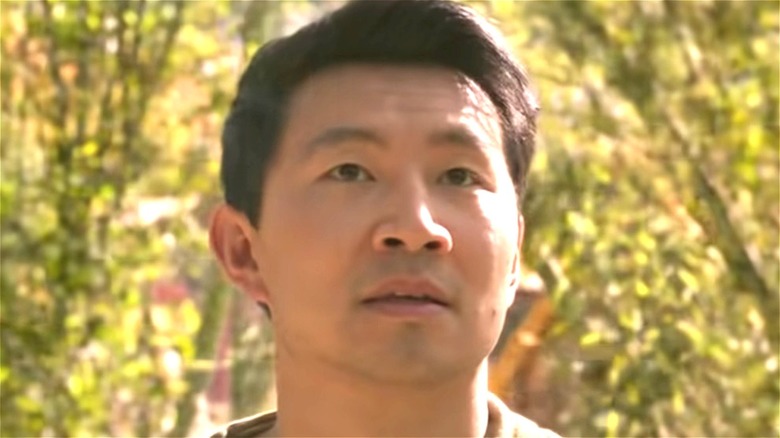 Disney/Marvel Studios
Getting cast in the lead role of a Marvel movie is an actor's dream come true, but it still involves lots of hard work. Few superheroes have what most people would consider an average body type. That means any actor in a Marvel movie is likely looking at daily strenuous workouts and a strict dietary regimen — and that's just to be able to put on the suit. When you add in the death-defying stunts typically required for these roles, Marvel stars have to train about as much as professional athletes.
Simu Liu is the star of the next upcoming Marvel movie, "Shang-Chi and the Legend of the Ten Rings," and since Shang-Chi is Marvel's resident martial arts expert, that means his movie will have more martial arts-related stunts than most. Simu Liu is no slouch when it comes to athletics. In his audition for Shang-Chi, he pulled off a standing back flip, landing in the Black Widow pose.
But even for someone as athletic as Liu, preparing to play Shang-Chi was strenuous to say the least. Here's the intense technique Simu Liu used to prepare to bring Shang-Chi to life.
And here we thought we knew what stretching was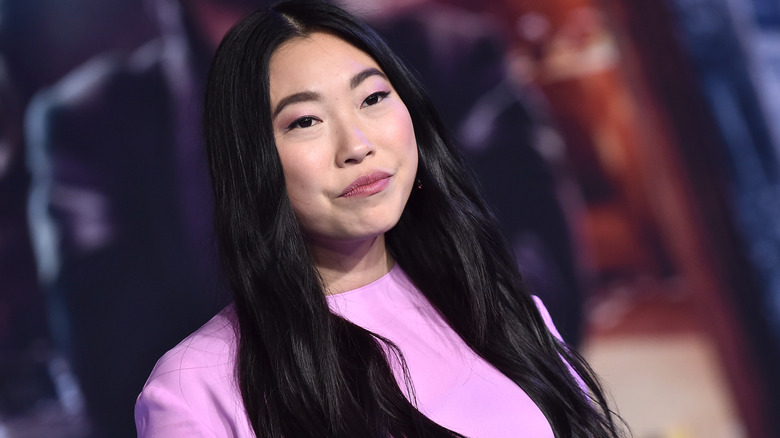 DFree/Shutterstock
Simu Liu has previously talked about the grueling workout routine that helped him prepare for Shang-Chi, which is heavily based on stretching. But in a virtual press conference on August 19, 2021, Liu talked about one particular stretch that was his go-to each day during filming — and it involves his co-star, Awkwafina.
The stretch is called the "V-sit." It starts with two partners seated across from each other, legs entwined. "Our legs would be like in diamond shape," Liu explained. "And then we would take turns pushing each other's legs apart, and that would give you the range of motion to do the hard things." According to Liu and Awkwafina, the V-sit was essential for both loosening them up as well as avoiding injury.
Everyone can check out the results of all that hard work when "Shang-Chi and the Legend of the Ten Rings" premieres on September 3, 2021 in the U.S.