The Hilarious MCU Reference Simu Liu Included In His Shang-Chi Audition Videos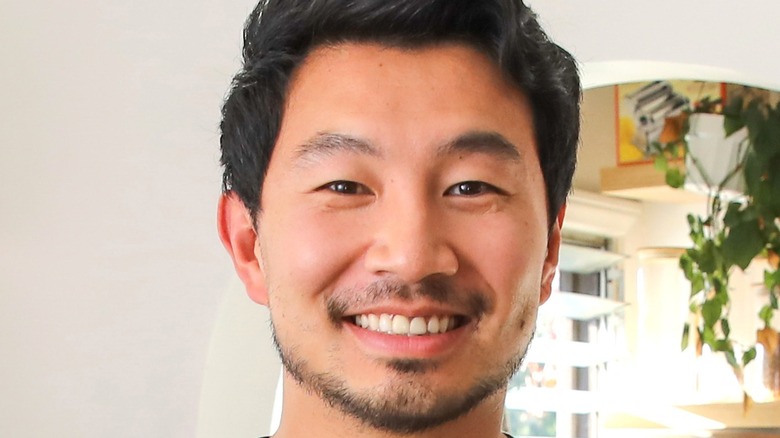 Rachel Murray Framingheddu for CMPB/Getty Images
The hype machine for the next big Marvel project is in full gear. "Shang-Chi and the Legend of the Ten Rings" will be out on September 3, 2021, with star Simu Liu playing the popular comic-book character from the 1970s, and it's that time in a movie's cycle when fans learn more about what went on behind the scenes and what they can expect when the movie debuts next month. In a new global press conference call that featured Marvel head Kevin Feige along with the movie's stars, some information about how the character was cast has come out, and fans are going to love the backstory involved here because it's not only a fun tale, it makes a reference to a previous Marvel Cinematic Universe joke that's become a new fan favorite. 
In response to a reporter's question, Feige confirmed to audiences that the fact that Liu tweeted Marvel back in 2018 about getting the role right after the movie was announced is not the reason he was cast. "I did not see that," Feige said. "Unfortunately, Simu, it was not your tweeting it was your acting ability, your constant professionalism and the multiple meetings you did that got you the job." And there may have been another thing. I mean, we really hope it was a factor.
Liu pulled off Black Widow's hero pose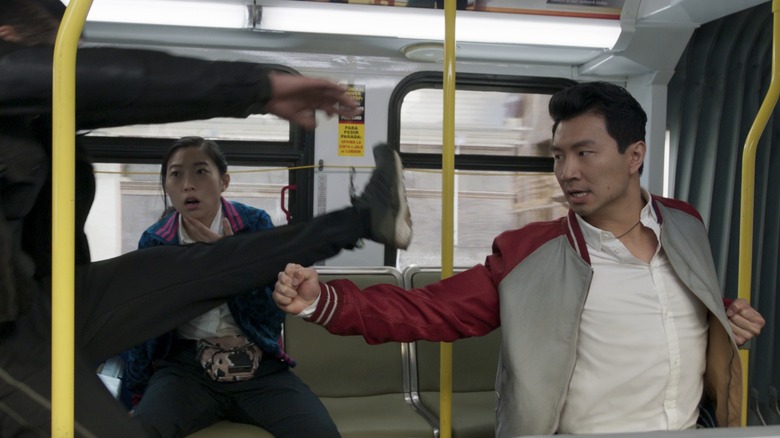 Marvel Studios/Walt Disney Studios Motion Pictures
The physical training for "Shang-Chi" involved plenty of stretching and physicality, according to the cast members, but Liu already has a stunt background that stood him in good stead as he was preparing for the movie. Well, sort of. He told Entertainment Weekly that after 2019's Comic-Con, he began practicing martial arts to get the right look, along with the flexibility and agility the character needed. "I want to sit here and tell you that I was pretty good at martial arts before," Liu said then. "I had maybe worked a few days as a stuntman in Toronto. But really, my martial arts experience was like backflipping in my backyard when I was a teenager and doing parkour with my friends." He clarified in today's press conference, saying, "I was shouting 'parkour' in my backyard and, like, landing on my back, yeah."
Apparently, Marvel was unaware of his acrobatic ability when they cast him, although director Destin Daniel Cretton did note, "He did do a backflip — he did actually the exact backflip that is the pose ... in 'Black Widow.' He did a backflip into the Black Widow kneel pose hair flip-up looking straight into the camera as the closer to his first audition." Liu then explained about the addition of the move, "I thought it couldn't hurt — I was auditioning for a Marvel movie which was a superhero franchise ... if I could show them I could pull of a superhero pose maybe that would help." 
Well, apparently he made the right call. That superhero pose later became one of the most hilarious bits in Scarlett Johansson's long-awaited "Black Widow" movie, earlier this year (how did Liu know?) and he did get the role. It won't be long before the rest of us get to see his action-hero persona onscreen and we're definitely hoping something like the "Black Widow" pose appears in the movie.