In Bruce Willis' Action Career, One Movie Stands Above The Rest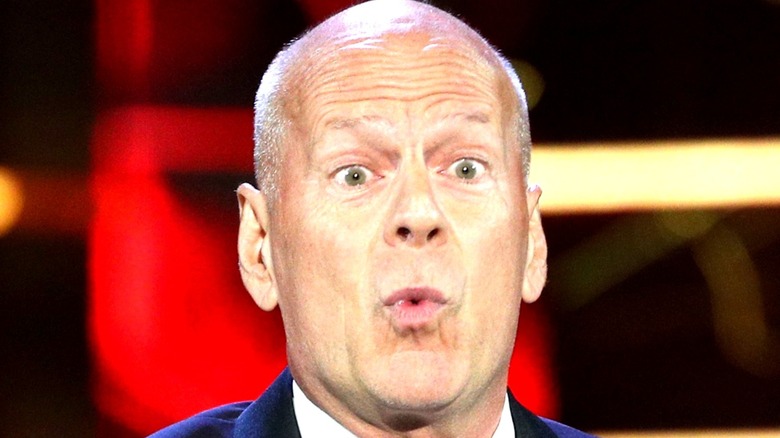 It's strange to think that before he was an action star and serious actor, Bruce Willis was best known for co-starring in the hit TV series "Moonlighting" and his R&B album "The Return of Bruno?"
Soon enough though, Willis jumped into starring in over-the-top action roles like "The Last Boy Scout" and his strange passion project, musical-action-comedy "Hudson Hawk." But he also showed a willingness to play with his image and flex some acting muscle in "Pulp Fiction," "Twelve Monkeys," and "Death Becomes Her." His highest grossing film to date, "The Sixth Sense," in which he played psychologist Malcolm Crowe, was in fact not a big, spectacular film at all, but a tragic and searing ghost story.
Though Willis' recent movies have seen criticism (Esquire asks why he keeps making movies "he clearly hates"), he can still look back at some great performances and a stardom so immense his movies have grossed more than $5 billion at the box office (via The Numbers).
When ranking his movies, fans on IMDb overwhelmingly agreed not only on his best films overall, but on his greatest film as an iconic action star. Here's the highest ranked Bruce Willis action movie on IMDb.
Die Hard is still Bruce's highest-ranked action film on IMDb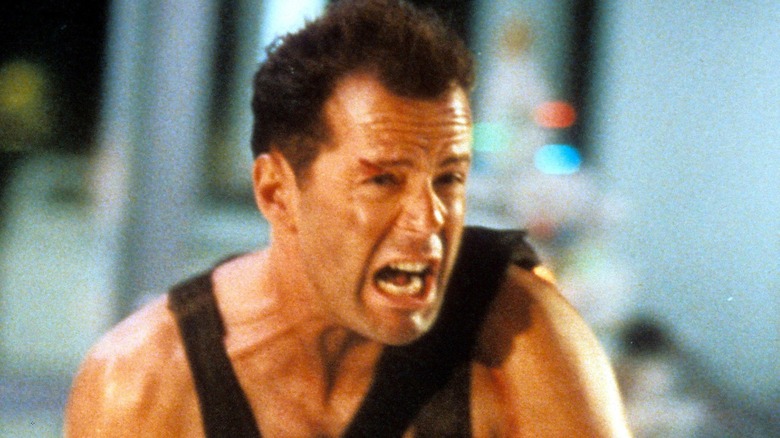 20th Century Studios
With a total of 809,565 votes, 1988 action classic "Die Hard," rated 8.2 out of 10, was ranked by IMDb voters as the best action film of Bruce Willis' filmography. It's a choice that makes perfect sense. Directed by John McTiernan, "Die Hard" is a fantastic action thriller, but it also wouldn't work without Willis' gruff but avuncular presence as John McClane, a cop in over his head when terrorists take over his wife's office building — which he happens to be visiting.
As posted at AV Club, in 2016 critic Tom Briehan credited the actor for "throwing himself physically into the role, doing some of his own stunts and always convincingly coming across as someone who knew he could die at any moment." Unlike the absurdly muscular Stallone and Schwarzenegger from the same time, Willis felt like a truly vulnerable human being, and his performance instantly made him a movie star.
Below "Die Hard" in his action films was "Sin City," rated 8 out of 10 from 744, 942 total votes; "Lucky Number Slevin," rated 7.7 out of 10 from 303,393 total votes; and "The Fifth Element", which received a aggregate rating of 7.7 out of 10 based on 444,000 votes. Crime comedy "Pulp Fiction" is considered his overall best film, however, and received an aggregate rating of 8.9 out of 10 based on nearly 1.9 million votes.