Here's How Brian Dietzen Stays Fit For His Role In NCIS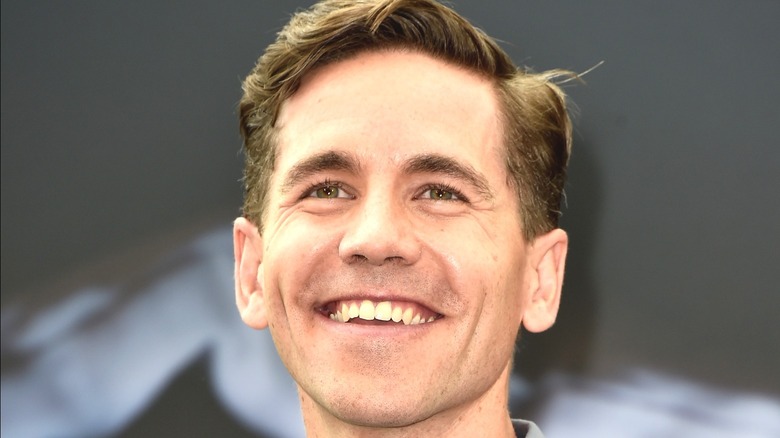 Pascal Le Segretain/Getty Images
Brian Dietzen has been a key member of the "NCIS" team ever since the show started all the way back in 2003. He plays the role of Dr. Jimmy Palmer, the Medical Examiner Assistant to David McCallum's Dr. Donald "Ducky" Mallard, the Chief Medical Examiner for the NCIS team. While Dietzen played a recurring role for the first six seasons, he still had a prominent presence in the story, regularly helping Ducky find out important information for cases through autopsies. Once Season 7 came around, Dietzen was promoted to the "also starring" denotation, finally become a main cast member from Season 10 to the present. His character also gets a promotion, with Palmer taking over as Chief Medical Examiner when Ducky steps down in Season 15. 
While Palmer is generally seen wearing a lab coat, scrubs, gloves, and glasses, the normal uniform for a medical examiner to cut open dead bodies, it turns out that the Dietzen is hiding quite a fit physique under all of that. Of course, "NCIS" doesn't really provide the opportunity for him to show it off, but Dietzen is proud of the effort he's put into staying in shape. Even with most of Palmer's time spent in the lab, you never know when he might have to run or fight a criminal, so better to be safe than sorry, right? Now the actor is revealing his toned body and stellar abs, along with how exactly he keeps himself in such good shape. 
Dietzen shares his workout routine with fans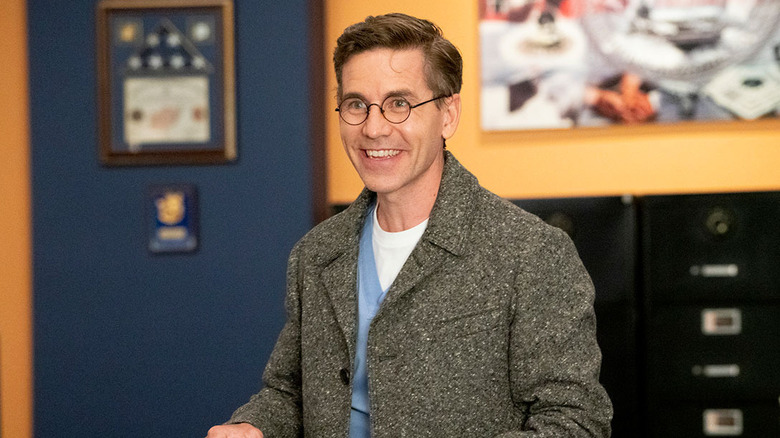 CBS
Like many people who work out on the regular, Dietzen has an intense routine that he follows most days to target specific areas, and he recently spoke with Watch! Magazine to discuss his most common exercises. Focusing on his core, Dietzen showcased exercises like the "Dead Bug," which works out the ab muscles but is also used during physical therapy after common procedures like knee surgery. The actor said that he doesn't use a trainer, but instead he gets inspiration from pre-existing workouts like P90X and "kind of 'Frankensteins' a workout routine together." Well obviously it's working, so no harm there. 
The article includes other exercises like "Crunchy Frogs" and oblique crunches, the latter of which Dietzen says is a great choice for those wanting to "target the side muscles," which can be difficult to do. He also recommends chin-ups, but admitted that "I used to do all sorts of exotic pull ups — Vs and funky dips — and while it looks cool, it really messes with your rotator cuff." It looks like Dietzen, who is only 43 years old, has truly honed his workout routine to perfection, with a willingness to adapt when needed. Even after so many years acting on "NCIS," the actor continues to surprise fans by revealing new sides of himself. Who knows? Maybe Dietzen's abs will make a surprise appearance in the upcoming Season 19 when he returns to our screens as Palmer, which premieres on CBS on September 20, 2021.