The Intense Thriller That's Got Netflix Subscribers Gripped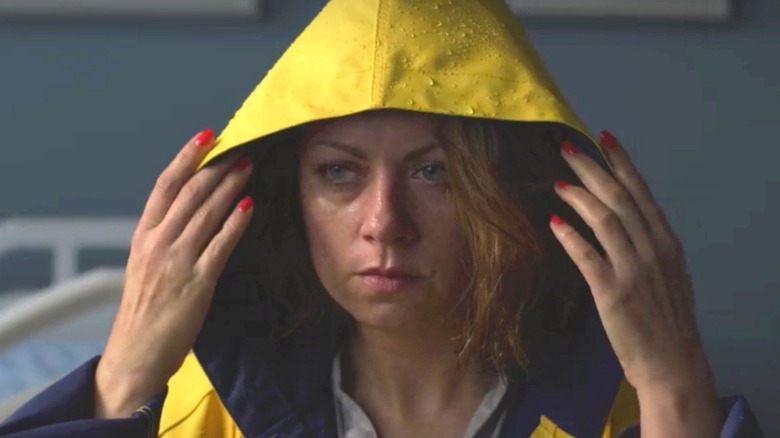 Netflix
Spooky season is right around the corner, which means it's the perfect time to start queuing up some great thrillers for the months ahead. Thankfully, streaming platforms have tons of great options to choose from, with everything from classics to brand-new movies. Netflix in particular has an expansive and ever-changing list of thrilling titles, including at least four near-perfect thriller movies.
Netflix and other streaming services also allow viewers to explore movies from countries outside the U.S. that they may not have gotten to enjoy otherwise. One of the most recent thrillers recently added to Netflix is an intense German film directed by Miguel Alexandre that stars Hanns Zischler (who starred in Stephen Spielberg's "Munich"), Alice Dwyer, and Mercedes Müller.
If you're in the mood for an ominous, chilling thriller, Netflix's "Black Island" may be your next perfect watch. While at first glance it may seem like just another creepy and inappropriate relationship gone wrong, it ends up being so much more than that.
Black Island is a picturesque mystery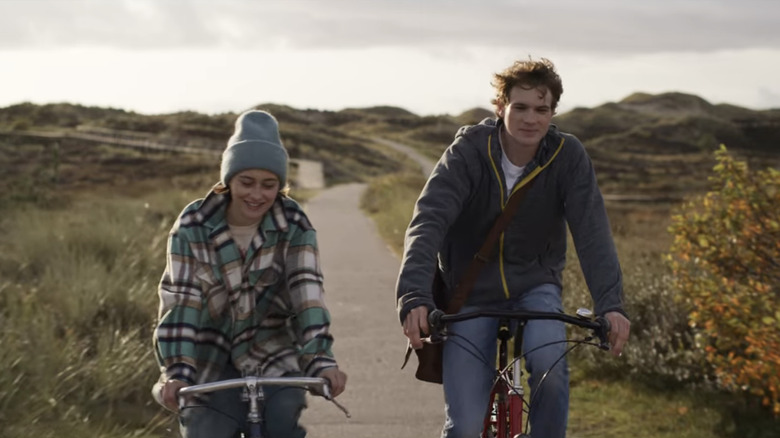 Netflix
The newest Netflix thriller "Black Island" is set in a beautiful yet remote island community in Germany. It follows a young man named Jonas Hansen (Philip Froissant) a year after his parents were killed. Jonas lived with his grandfather Friedrich (Zischler) in the quaint island town, and dreams of becoming a writer while enjoying hanging out with his friends — including Nina Cohrs (Müller), who has romantic feelings for Jonas.
When the student's teacher is involved in an accident, a mysterious substitute named Helena Jung (Dwyer) steps in as a temporary replacement. But Jung isn't who she appears to be, and she stops at nothing to seduce Jonas, who's obviously infatuated with the alluring new teacher. The true reason as to why Jung took the position, her motivation behind pursuing Jonas, and even her true identity are the questions at the heart of "Black Island," and you'll be on the edge of your seat the whole time.
Dive into the mystery of "Black Island" on Netflix, and enjoy the thrilling ride.