The Character Everyone Forgets Selma Blair Played On Xena: Warrior Princess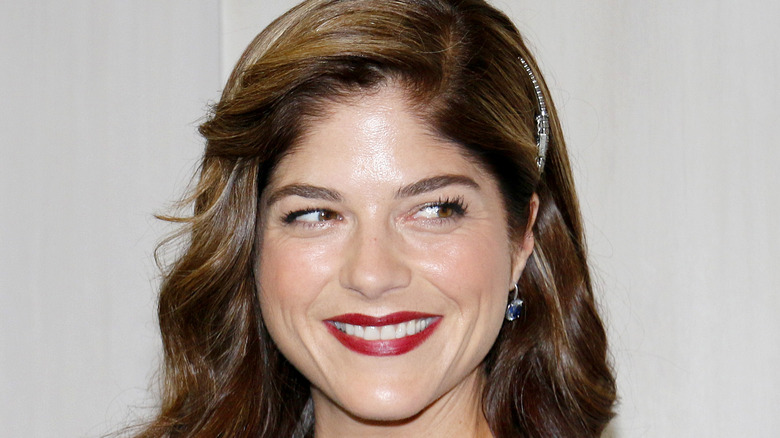 Shutterstock
It's safe to say Selma Blair has had a decidedly up-and-down go of things in Hollywood over the years. After trudging along in minor roles for much of the 1990s, Blair was catapulted to the top of the pop culture zeitgeist in 1999 via a steamy onscreen smooch with her "Cruel Intentions" co-star Sarah Michele Gellar, and soon found herself fronting lauded indies (Todd Solondz's "Storytelling"), beloved rom-coms (the Reese Witherspoon classic "Legally Blonde"), and blockbuster franchises alike (Guillermo del Toro's "Hellboy" movies). She's also turned up in a handful of intriguing small screen offerings, including "Anger Management," "American Crime Story," and Netflix series like "Lost In Space" and "Another Life." 
Hits aside, there are quite a few, shall we say, adventurous outings spotting Blair's resume, one of which came just after she'd made a splash in Hollywood via the one-two teen-flick punch of "Cruel Intentions" and "Down to You." The adventurous career choice Blair made after making her big screen breakout? Taking a supporting turn on the cult-hit fantasy series "Xena: Warrior Princes." Here's who Selma Blair played in her one-off "Xena" appearance. 
Selma Blair played a teen out of time on 'Xena: Warrior Princess'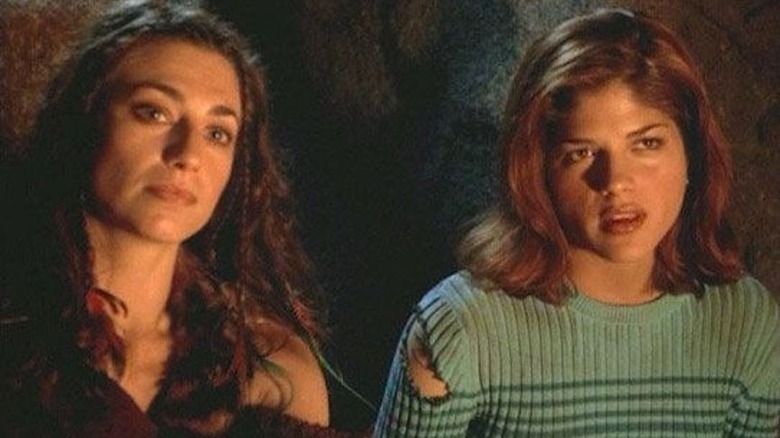 Renaissance Pictures
For those not in the know regarding the glories of "Xena: Warrior Princess," the pseudo historical fantasy series debuted in 1995, and followed the episodic tales of the titular femme (the amazing Lucy Lawless) as she and her fearsome companion Gabrielle (Renee O'Connor) battle their way through lovingly campy tales frequently featuring characters from Greek mythology. The series ran for six seasons and 134 episodes before the plug was finally pulled in 2001. In the years since, "Xena: Warrior Princess" has become a legit cult icon that outshines even the show it spun off from (the similarly themed "Hercules: the Legendary Journeys"). 
Selma Blair turned up on "Xena" in its season 5 heyday, doing so in an episode titled "Lifeblood" as a teen-aged heroine named Cyane. The hitch is that Cyane is from the 1990s, and was magically transported back to the Stone Age, where she eventually leads an early Amazon tribe to victory (via peace treaty) against their enemies. In a fun little side note, the actor who portrays the peace-seeking enemy is none other than Karl Urban, who actually portrayed several characters in a 14-episode "Xena" run himself. So if you need another reason to check "Lifeblood" out, that should be more than enough.
As for Blair, she made the most of the moment as a conflicted, not-so-clueless teen who made peace for a people she barely knew, and one whose name would come to carry great honor in Amazonian culture.