Will We Ever See A James Bond TV Series?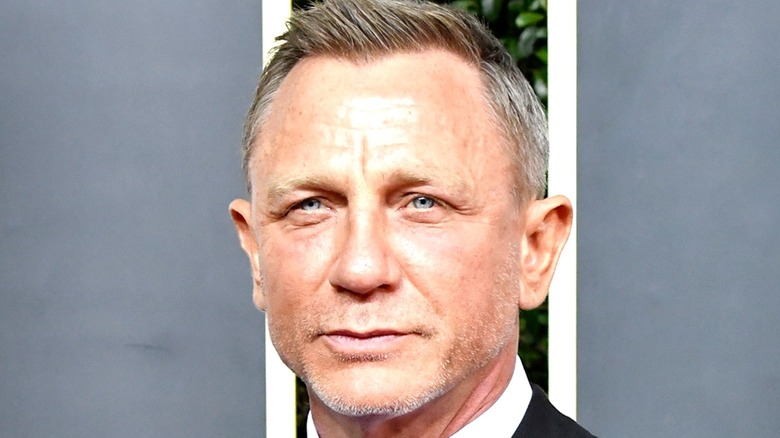 Frazer Harrison/Getty Images
The James Bond franchise has been a staple of cinema for nearly 60 years, ever since its first installment, "Dr. No," premiered back in 1962. The films all center around the franchise's titular fictional British MI6 agent (also known as 007), and the series is one of the longest-running in the history of movies. With the franchise's long-awaited next installment, "No Time to Die," set to hit theaters later this year too, it looks as though the Bond series may never truly go out of style.
"No Time To Die" is significant not only because it will continue to celebrate the franchise's history, but also because it will be the final Bond film to star Daniel Craig in the iconic spy role. The film serves as the follow-up to 2015's "Spectre," and instead of Sony, Universal will be handling its international distribution. Meanwhile, the film's release is also coming at the same time that Amazon is in negotiations to purchase MGM, the studio that counts the Bond franchise as its crown jewel. Understandably, the news of the deal has forced many fans of the spy series to wonder what James Bond's screen future may look like in the hands of a studio like Amazon.
The James Bond producers are not interested in making a 007 TV series
Many expect that, once Amazon actually gets its hands on the James Bond franchise, the studio will take it and run. That, therefore, begs the question of whether or not Amazon will seek to do a Bond spin-off TV series for Prime Video, possibly even one focusing on the agent's origin story. However, in a recent interview with Total Film, the executives behind the Bond franchise made it explicitly clear that they are not, at the moment, interested in making a TV series based on the property.
Barbara Broccoli, a longtime producer of the James Bond films, explained her perspective about the franchise's future, saying, "We make films. We makes films for the cinema. That's what we do." In case there was any doubt left in fans' minds after that, Michael G. Wilson, who's been an executive producer on every Bond movie since "Moonraker," also added, "We've resisted that call for 60 years." 
In other words, it looks like Bond fans shouldn't expect to see a TV series about the iconic fictional spy anytime soon. Of course, if the film series continues to be as successful as it has always been, then that means "No Time to Die," at the very least, won't be the last time fans will get to see the character brought to life on the big screen.