Hilary Duff Is Sharing Some Exciting News About How I Met Your Father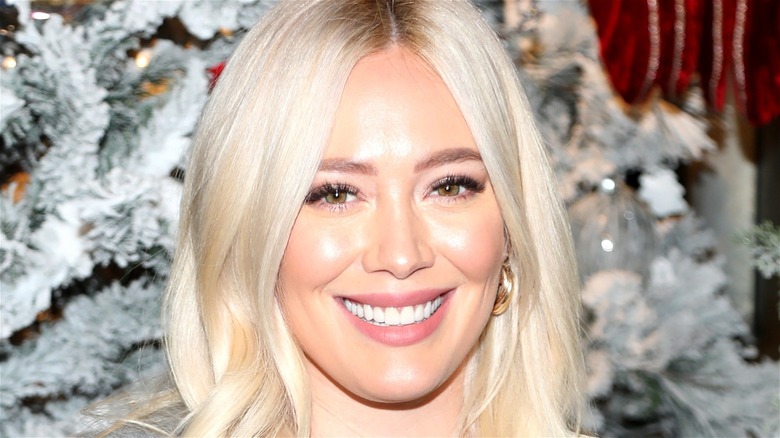 Jerritt Clark/Getty Images
For nine seasons, "How I Met Your Mother" asked one fundamental question: Who exactly did Ted Mosby (Josh Radnor) have kids with? It turned from a standard sitcom into an epic saga of love, regret, and redemption for Ted and his friends as they all grew up and learned what life was all about. Naturally, New York is a big city, and there are countless other friend groups with similar stories out there.
That's the basic idea behind the upcoming spinoff, "How I Met Your Father," coming to Hulu. This time around, Sophie (Hilary Duff) is the one reminiscing about how she and her husband met. Hopefully, this time around, we see the father enter the frame at some point during the story so that we know he's still alive.
The new show's bound to be a worthwhile endeavor that helps keep the original's spirit alive. As we wait anxiously for a release date announcement (or even a trailer), Duff has held us over for the time being that shows that, unlike "How I Met Your Dad," this sitcom will actually come to fruition. 
Production is up-and-running on How I Met Your Father
Studios consider plenty of spinoffs, but only a few of them manage to go into production and subsequently air. "The Office" was supposed to lead into a Dwight-centric series called "The Farm," while "Seinfeld" could've led into a show focused on the Jackie Chiles character (via Flavor Wire). Sadly, those ideas never picked up much steam, but things look far more optimistic for "How I Met Your Father" based on a behind-the-scenes photo Duff shared.
The "Lizzie McGuire" star took to Instagram to post a photo of her sitting alongside her costars with scripts in hand. The picture's accompanied by the following message: "Who's ready for us??? We may or may not have been sitting in front of a certain [someone's] apartment.... #himyf." It's possible Duff referred to her character's apartment, teasing viewers about what it could look like. Then again, maybe they pay a visit to Ted or Robyn's (Cobie Smulders) old apartment and run into some familiar faces. It is New York, after all, and stranger things have happened.
It has to be something recognizable, seeing how Duff's co-star, Tom Ainsley, shared the same photo with the caption, "Who's your daddy? P.S. You're going to freak when you see what we were looking directly at." It sounds like the early episodes will offer real treats for die-hard "How I Met Your Mother" fans. Now excuse us as we wait for a release date announcement ...