Why We Never Got To See How I Met Your Dad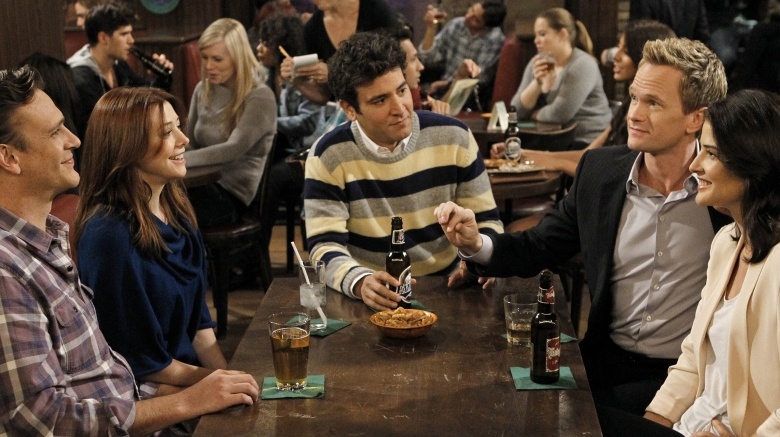 How I Met Your Mother was a hit for CBS, airing for nine seasons and earning an equal number of Emmys. The show, which followed the misadventures of Ted Mosby as he struggled through love and life in New York City, was very popular with fans and network execs, so it would make sense that, during the months leading up to its 2014 finale, there was talk of a spinoff.
That series, called How I Met Your Dad, was set to follow Greta Gerwig's Sally as she deals with a divorce and tries to find a new love. Although a pilot was filmed, the series was never picked up and the episode never aired. Here are all the reasons why you never got to see How I Met Your Dad.
The creators refused to reshoot it without a series commitment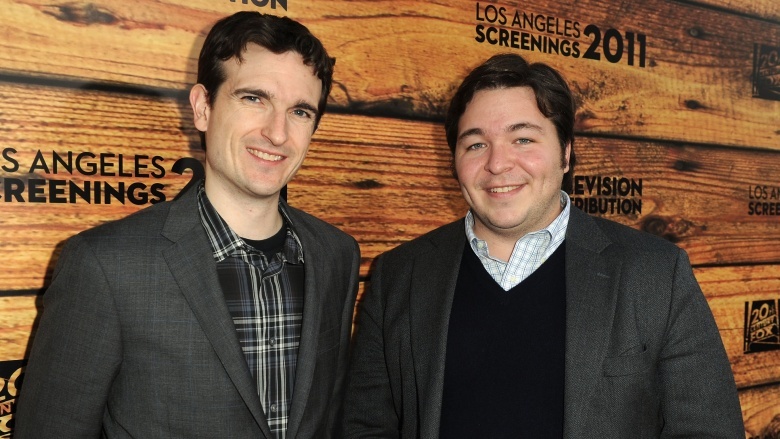 Getty Images
Carter Bays, Craig Thomas and Emily Spivey shot a pilot for the series, but the network kicked it back for reshoots. However, the trio wouldn't budge, saying they wouldn't reshoot the pilot unless CBS gave a commitment to take it to series. The network, meanwhile, refused to give it a series order without seeing the reshoots first.
Explaining that "certain creative elements" didn't pass muster, CBS entertainment president Nina Tassler claimed to be "heartsick" about the creative differences that led to the pilot not being picked up.
It wasn't the right time for CBS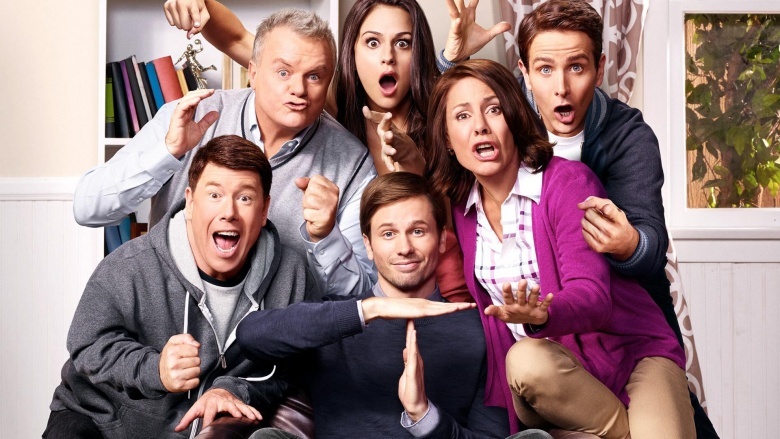 CBS' unwillingness to pick up the series might seem surprising, but it makes sense given the circumstances surrounding the network at the time: they had just cut down from airing eight comedies to five, and only added one new sitcom to their lineup for the start of the season (The McCarthys, which wasn't renewed after airing its initial order).
The script had issues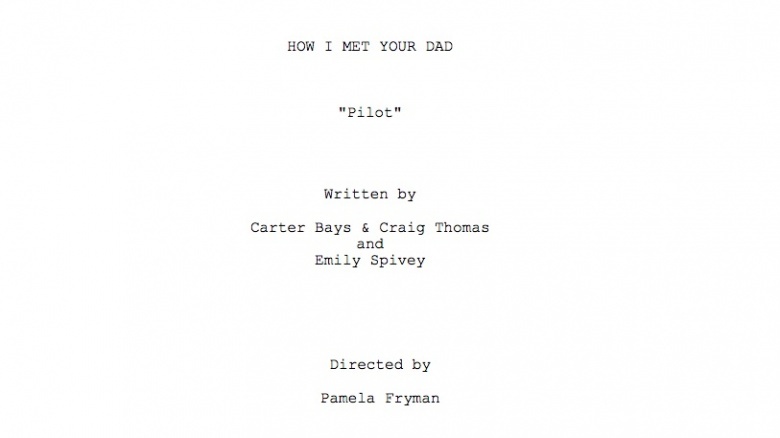 The script for the series pilot was released by the website TV Writing in April of 2016, and it's pretty easy to understand why the network wasn't happy with what they saw. The dialogue was awkward and stilted, featuring lines like, "Break-ups are like kidnappings. The first 48 hours are crucial. You gotta blow up the bridge behind you! And the only way to do it is by doing it... with a dude," and "You're a slob, Sally! Dishes everywhere, dirty laundry. And you always leave cabinet doors open! For a while, I thought we had a poltergeist."
Dialogue is almost always worse when you're reading off the cold pages of a script, but still—these lines feel deeply unnatural, and below the level of quality fans of How I Met Your Mother had come to expect.
The emotion wasn't there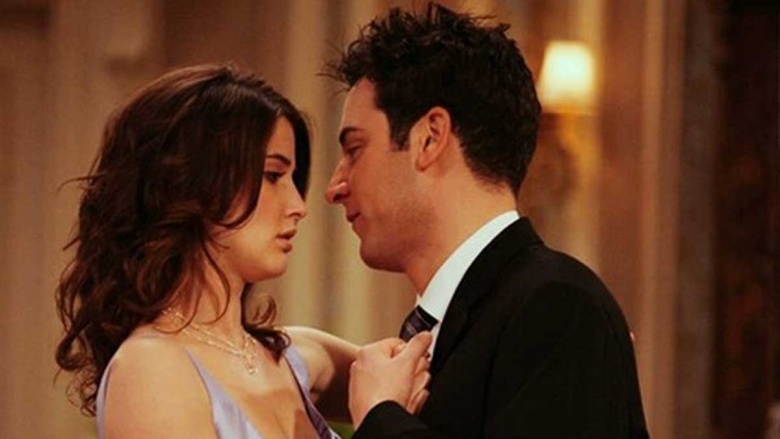 How I Met Your Mother was ridiculous at times, but managed to balance it out by showing strong, genuine emotion from its characters at appropriate moments. Although Ted's antics were over the top, viewers identified with his desire to find love, and wanted he and his friends to end up happy.
The How I Met Your Dad pilot, on the other hand, failed on this front. The pilot tried to weave in deeper beats through storylines involving the main character Sally's divorce and her brother Danny (Andrew Santino) and his husband Todd's (Drew Tarver) attempts to adopt a baby. Those moments fell flat, however, due to the stilted writing and the characters' stereotypical personality traits, which left the sitcom stranded in bad multi-cam territory.
One of the series' stars left before the pilot was filmed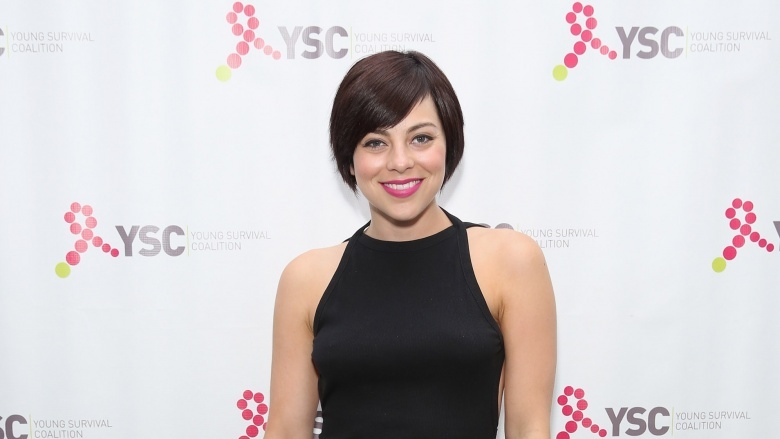 Getty Images
The problematic script might have been what led to the exit of Broadway actress Krysta Rodriguez, who was originally set to play the best friend of Greta Gerwig's character but left the show after a table read. Rodriguez's departure was never officially explained, but the loss of the talented actress, who originated the role of Wednesday Addams in The Addams Family musical, could have been a big hit for the series. She was replaced by Tiya Sircar, best known for appearing in The Crazy Ones, The Internship, and 17 Again.
CBS quibbled over some of the cast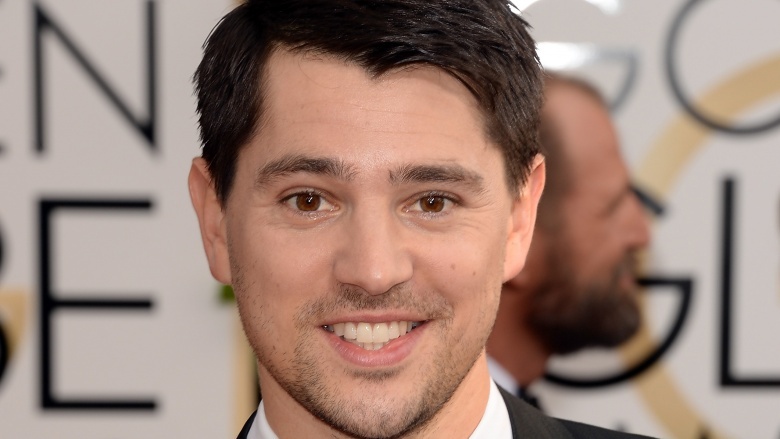 Getty Images
Many people raised their eyebrows when indie film star Greta Gerwig was cast in the leading role, wondering how her quirky brand of humor would fit into the sitcom medium—and whether she had enough name recognition to carry a series. However, while reports say that CBS did end up being happy with Gerwig's portrayal of the lead, they weren't as pleased with two of the other members of the five-person cast. While declining to name names, anonymous sources claimed "two of the main characters" were a sore spot for network execs, who felt they "didn't pop" alongside Gerwig.
The main character might not have been likeable enough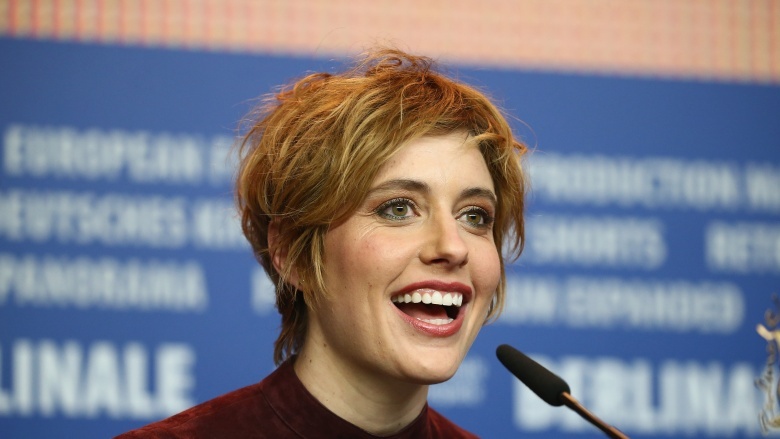 Getty Images
While reports say CBS was happy with Gerwig's portrayal of Sally, they may not have been totally satisfied with the character as a whole. Sally, who was described as a "female Peter Pan who has never grown up and has no idea of where she's going with her life," might have been too much of a mess for audiences to fall in love with, and reports say that concerned the network.
CBS wouldn't make money off of it in syndication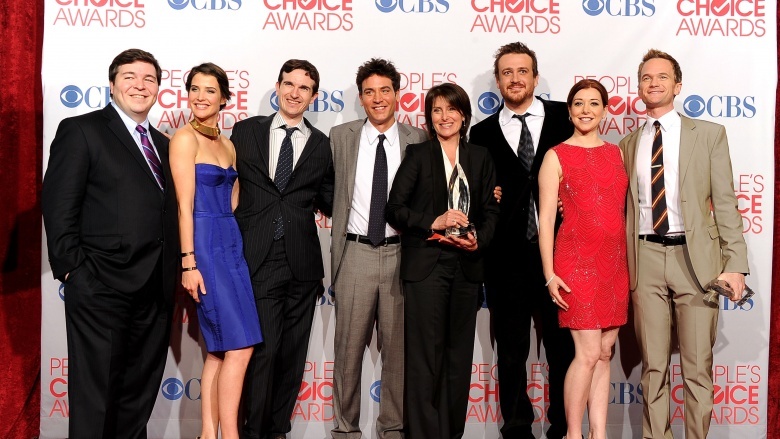 Getty Images
Networks pay attention to a lot of things when deciding whether or not to order a series, and, while quality is a big part of it, it's not the only thing that matters. How I Met Your Dad, like How I Met Your Mother, was a 20th Century Fox property, meaning that Fox would make money from an eventual potentially lucrative syndication deal if the series took off—not CBS. While this wouldn't be the only thing stopping the network from ordering the pilot, it would definitely put it at a disadvantage against other comedy pilots that the network was developing in-house, like Matthew Perry's The Odd Couple remake.
It was too similar to How I Met Your Mother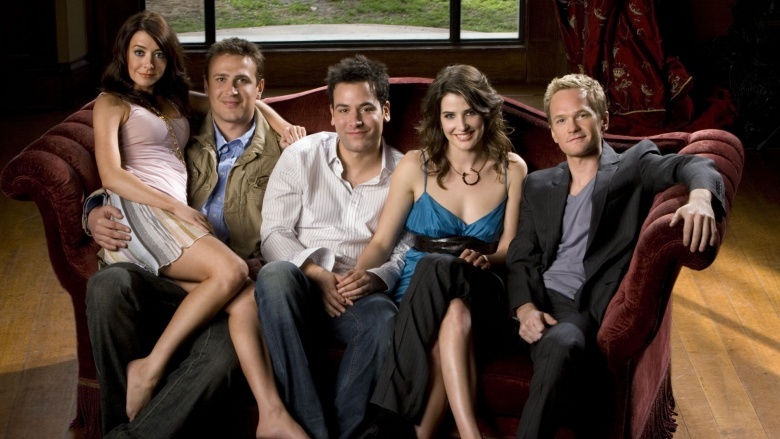 How I Met Your Mother was successful partly because it was different from every other sitcom on TV. The series had an original and refreshing format, which made the pilot stand out instantly. However, How I Met Your Dad didn't benefit from this originality. The HIMYM format was already stale after nine seasons, and the HIMYD pilot did nothing to revamp it.
Instead, the structure was very similar, starting with Sally talking to her kids before moving into a series of flashbacks showing her meeting Frank and finally ending with the big reveal that he's actually their "Uncle Frank" and not their father. While that worked for the original, the revamp needed to do something bigger and bolder in order to set itself apart.
How I Met Your Mother went on too long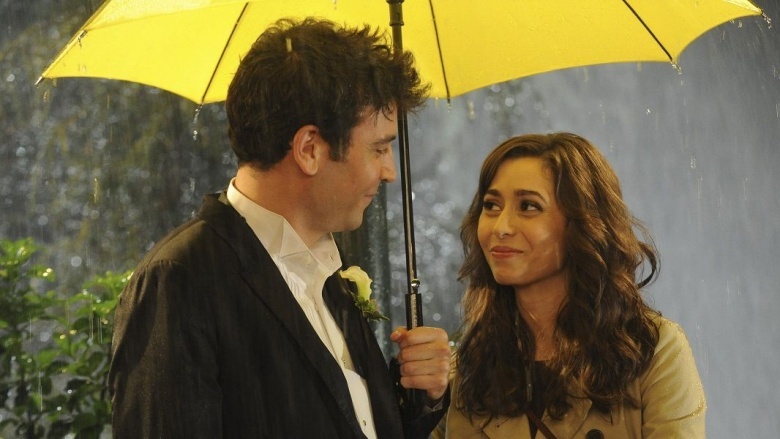 The network and viewers may have been warmer to a How I Met Your Mother spinoff if many didn't think that the original had gone on too long already. The series saw declining viewership and reviews in its later seasons, and, while the network was still happy enough with it to keep it around, the continued storyline left a bad taste with a number of viewers.
This might have left the network lukewarm on the idea, worrying viewers would react badly to a similar storyline. (The controversial HIMYM finale probably didn't help, either.)
The creators had other projects in the works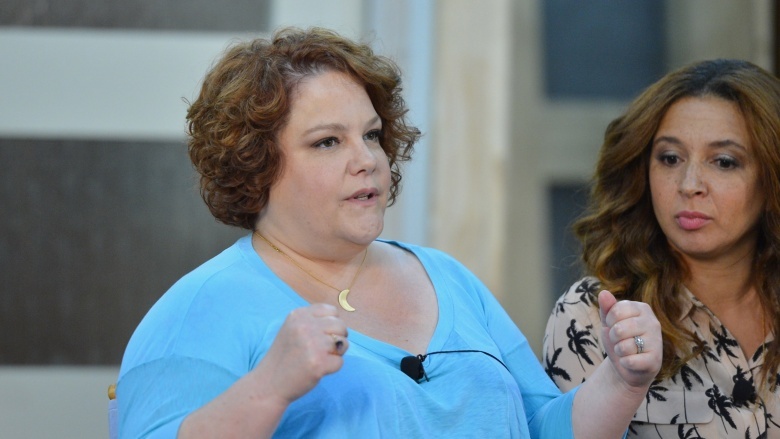 Getty Images
How I Met Your Mother and How I Met Your Dad co-creator Carter Bays told Twitter followers work on the spinoff was over in 2014, adding that he and writing partner Craig Thomas "haven't quit the business" but were working on "new stuff." Neither Bays nor Thomas have been publicly connected to another show or film since the series ended, but if they did have a big project under their belts, it makes sense that they wouldn't want to spend time doing reshoots on a series that they weren't fully committed to.
Co-creator Emily Spivey, meanwhile, has moved on to writing for Saturday Night Live, The Last Man on Earth, and Maya & Marty, and also penned the screenplay for Zach Galifianakis' Masterminds, which opened in September 2016.
And yet there's still hope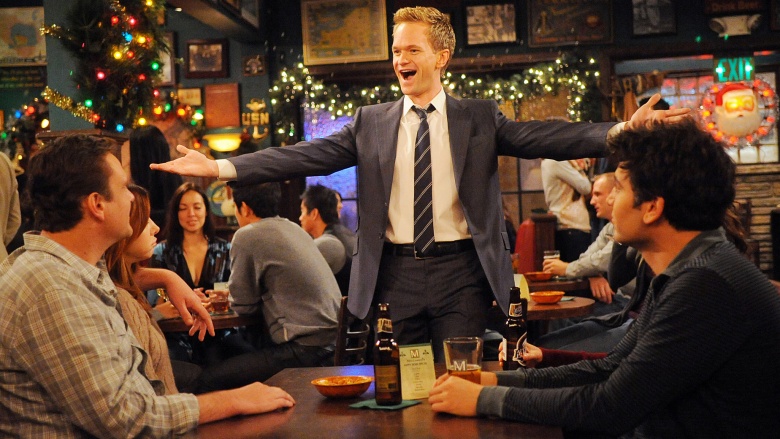 Fans lamenting the loss of another chapter in the How I Met Your Mother saga got an unexpected boost in December of 2016, when the entertainment trades reported that the spinoff—now officially titled How I Met Your Father—was back on. Even more encouraging: the project had fallen into the hands of Isaac Aptaker and Elizabeth Berger, two members of the writing team behind hit NBC dramedy This Is Us. With Mother co-creators Carter Bays and Craig Thomas on board as executive producers, the studio announced plans to shop the show to broadcast networks and streaming services in time for the 2017-'18 season. Despite creative setbacks, the studio seems to be persisting; in August 2017, Fox chairman Dana Walden said they were starting over with a new team. "It's one that's been slowly cooked," Walden said of the How I Met Your Dad concept. "If it's the right idea and the right execution, we'll take that."