Why The Actor Who Played Charlie In Willy Wonka Never Acted Again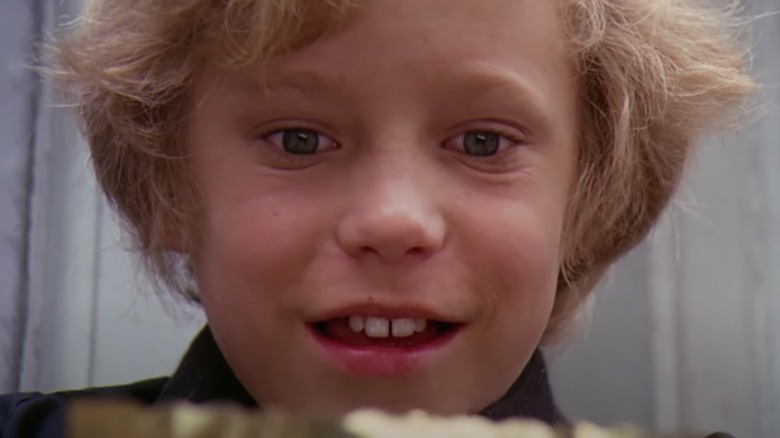 Paramount Pictures
It's a bit mind-boggling, but five full decades have passed since the movies were graced with the presence of the singing, dancing, and downright weird confectioner known as Willy Wonka. Based on a novel by Roald Dahl and released in the summer of 1971, "Willy Wonka and the Chocolate Factory" notoriously bombed upon release, only to become a cult hit years later via home entertainment markets. These days, of course, the pseudo-psychedelic tale of an enigmatic candy maker searching for an heir to his empire is regarded as a family-friendly classic whose charms continue to be adored by generation after generation.
At the center of the narrative is a kind-hearted pre-teen named Charlie Buckett whose chances to lift his family out of poverty are aided when he fatefully finds a Golden Ticket that enters him into Wonka's search. Once inside the trippy halls of Wonka's chocolate factory, Charlie and company find the famed chocolatier and his factory to be wilder (and sometimes darker) than they ever could have imagined. Wonka is portrayed in the film with a savvy mix of quirk and menace by the late, great Gene Wilder, with the legendary actor's show-stopping turn as the charismatic candy man finding a welcome counter-point in the more grounded work of his young co-star, Peter Ostrum, playing Charlie.
As it was, "Willy Wonka and the Chocolate Factory" was the only film Ostrum ever appeared in. Here's why "Willy Wonka" was a one-and-done affair for the actor.
Peter Ostrum ultimately decided to follow a very different career path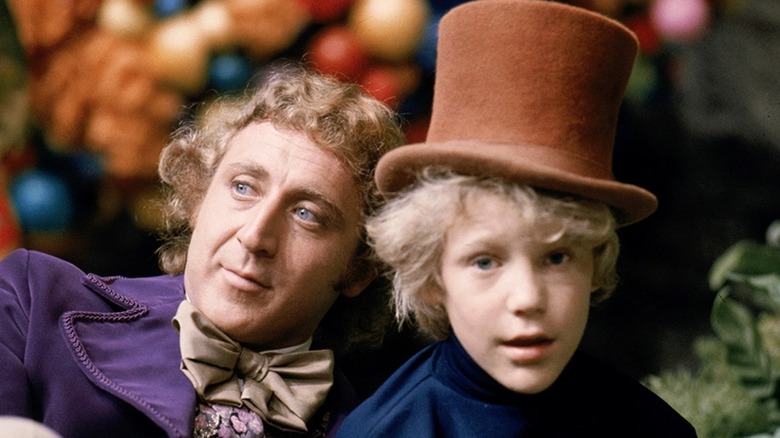 Paramount Pictures
You could obviously do far worse than having the one film you ever appeared in become a timeless classic beloved by generations young and old. But in the case of Peter Ostrum, "Willy Wonka and the Chocolate Factory" seemed the first step in a potentially brilliant career. So solid was his work in "Willy Wonka," the young actor was reportedly even offered a multi-picture deal from producer David L. Wolper. Per Ostrum's recent comments to NPR, he turned the deal down to maintain his freedom — "I didn't like giving up that freedom of signing on the dotted line, not knowing what I was going to be asked to do," he told NPR.
Though he enjoyed working on "Willy Wonka," Ostrum claims he wasn't sold on being a professional actor either, and in fact never made another movie. Not long after his "Willy Wonka" gig, he also found himself drawn to another profession entirely. It's the very profession he practices to this day, too, with the one-time actor now practicing veterinary medicine as Dr. Peter Ostrum. In a 2000 interview with the Journal of the American Veterinary Medical Association, Dr. Ostrum admitted that a childhood memory of watching a veterinarian come and care for his family's horse made a greater impact on him than playing the lead in "Willy Wonka," and that led him to become a veterinarian himself.
Ostrum still has fond memories of his lone movie, however. Speaking to Variety after Wilder's 2016 death, Dr. Ostrum spoke lovingly of both "Willy Wonka" and his one-time mentor, elegantly offering, "To have made one film and to be associated with Jack [Albertson, who played his grandfather] and Gene, I feel like I really found the golden ticket."