How The Mummy: Tomb Of The Dragon Emperor Ruined Brendan Fraser's Career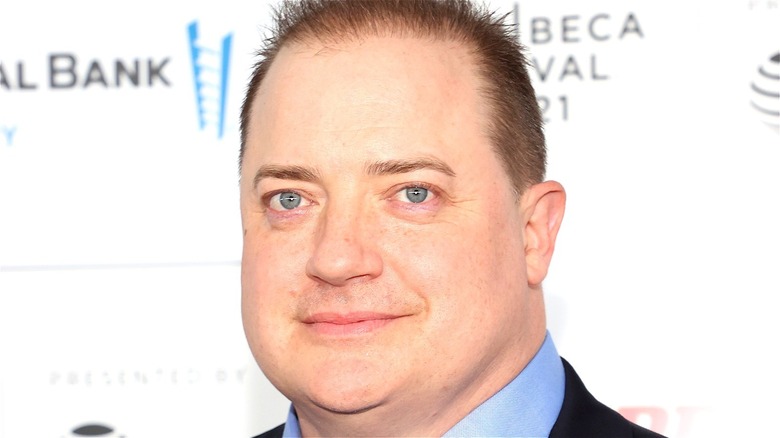 Cindy Ord/Getty Images for Tribeca Festival
During the latter half of the 1990s, one of Hollywood's biggest emerging stars was none other than Brendan Fraser. The American-Canadian actor originally gained widespread appeal through comedies like "Encino Man" (1992) and family fare like "George of the Jungle" (1997). His biggest hit, however, came in the form of a soft remake of a classic 1932 horror film: 1999's "The Mummy," starring Fraser as American adventurer Rick O'Connell alongside a stellar cast of other talented actors.
"The Mummy" went on to gross over $155 million worldwide (via Box Office Mojo), sparking a franchise that would spawn two sequels, a spinoff film series, and an animated TV series over the next 10 years. Both of the sequels — "The Mummy Returns" and "The Mummy: Tomb of the Dragon Emperor" — managed to rake in substantially more than their predecessors. Despite this, Fraser would soon fade from the public eye following the franchise's disbandment.
Fraser would keep working consistently for a few years after "Tomb of the Dragon Emperor" released, though not in anything with the same widespread appeal as the "Mummy" franchise (via IMDb). Between 2015 and 2017, Fraser seemingly swore off film altogether. The actor only appeared in a handful of roles, all of which were in TV. As it turns out, a major factor in Fraser's disappearance during this time was how "Tomb of the Dragon Emperor" and its predecessors ruined Brendan Fraser's acting career.
Brendan Fraser worked himself half to death on The Mummy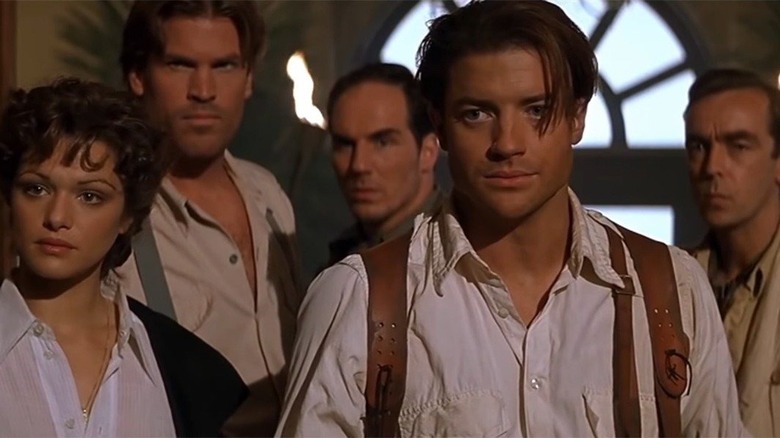 Universal Pictures
In an interview conducted with GQ in 2018, Fraser candidly revealed what exactly caused his hiatus from Hollywood. These days, he's re-entered the acting sphere, taking a major role as Cliff Steele (aka Robotman) in DC's "Doom Patrol" and appearing in "The Poison Rose" with John Travolta and Morgan Freeman. In the late 2000s, however, he was at the end of his rope from overexertion and injuries.
"By the time I did the third 'Mummy' picture in China ... I was put together with tape and ice," he told GQ. "Screw-cap ice packs and downhill-mountain-biking pads, 'cause they're small and light and they can fit under your clothes. I was building an exoskeleton for myself daily." Fraser was often his own stuntman, and injuries were not uncommon for the actor. After one too many injuries, he eventually needed to have surgery — and sometimes even those didn't go as planned.
"I needed a laminectomy. And the lumbar didn't take, so they had to do it again a year later," Fraser remembered. While it might not have been "The Mummy: Tomb of the Dragon Emperor" directly that caused all of these injuries, it was the film that amplified them all in addition to adding new ones. Fraser also had a partial knee replacement and lots of work done on his back, which included "bolting various compressed spinal pads together." Additionally, the actor needed to have his vocal cords worked on. Fraser remembered being in and out of hospitals for just under seven years. He was broken and exhausted, and enough was enough.
Brendan Fraser pushed himself too hard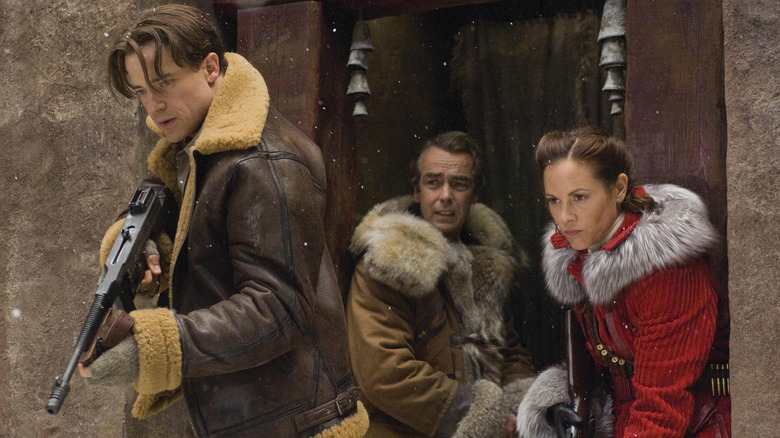 Universal Pictures
In a sad comparison, Fraser compared himself to a George Orwell character. "I felt like the horse from 'Animal Farm,' whose job it was to work and work and work," Fraser remembered. "Orwell wrote a character who was, I think, the proletariat. He worked for the good of the whole, he didn't ask questions, he didn't make trouble until it killed him.... I don't know if I've been sent to the glue factory, but I've felt like I've had to rebuild sh*t that I've built that got knocked down and do it again for the good of everyone. Whether it hurts you or not."
Thankfully, Fraser has opted to slow down a bit following this era of rest and recovery. Fraser's biggest breadwinner at the moment, "Doom Patrol," involves considerably less risk for the 52-year-old. Even so, he manages to bring much of the personality that helped make him such an effective leading man. Big things continue to happen for the beloved actor, as he's recently been cast in Martin Scorsese's "Killers of the Flower Moon" (via Deadline). Fraser will star alongside Robert De Niro and Leonardo DiCaprio, two actors he hasn't had the pleasure of working with yet.
Additionally, Fraser is slated to appear in "Brothers," an upcoming comedy film from Legendary. That hush-hush project also stars Peter Dinklage, Josh Brolin, and Glenn Close. After showing fans that he's still got it in Steven Soderbergh's recent flick, "No Sudden Move," supporters of Fraser are more than ecstatic to see him back in the limelight after those terrible injuries that put him over the edge. We couldn't be more excited to see him back in action.
If you're among the many who enjoyed Fraser's