Is Room Based On A True Story?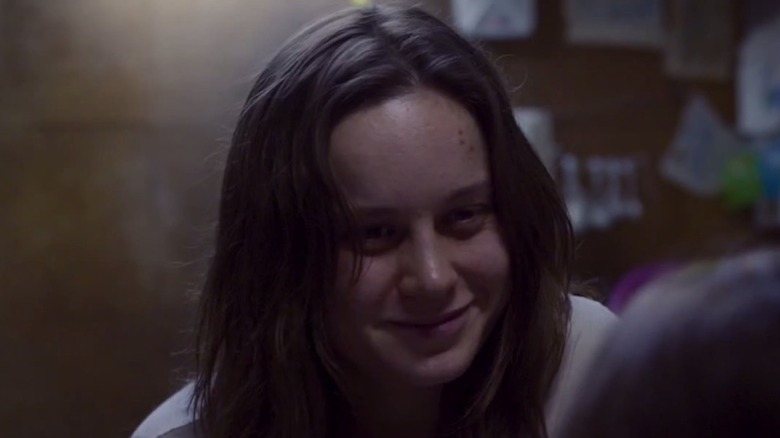 Elevation Pictures
Before she took on the role of Captain Marvel, Brie Larson portrayed a young mother being held captive in a 11-foot by 11-foot shed. This role, in Lenny Abrahamson's 2015 drama "Room," even earned Larson her first Oscar nomination — and win — for Best Actress. Anyone who has seen the heartbreaking film, can see why Larson took home the Oscar, as her powerful performance is what drives the intense plot.
Based on the novel of the same name by Emma Donoghue (who also penned the screenplay), Joy (Larson) has been held captive by a man she calls Old Nick (Sean Bridgers) for seven years in a small shed in his yard. After two years, she gives birth to a son, Jack (Jacob Tremblay), who believes that their small room is all the entirety of the world. After his fifth birthday, Joy decides to tell him the truth, in the hopes that the two of them might be able to escape.
The premise alone is heart-wrenching and frightening — and not at all unfamiliar. There are seemingly endless real-life accounts of women who have been held captive — sometimes by strangers and sometimes by family members — and often sexually abused and forced into bearing their captors' children. So, did Donoghue draw inspiration from one of these true stories as the basis for "Room?"
Room was "triggered" by a real life story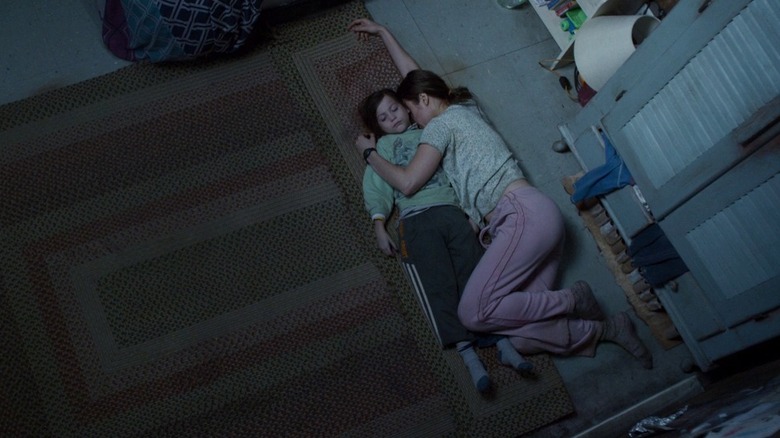 Elevation Pictures
When the novel, "Room," was published, Emma Donoghue gave an interview to The Guardian, in which she revealed that her story was inspired by the dark true story of Elisabeth Fritzl, a woman who was held captive by her father, Josef Fritzl, for 24 years. As Donoghue takes pains to clarify in the interview, her novel was "triggered," by this story.
Donoghue explained, "To say Room is based on the Fritzl case is too strong. I'd say it was triggered by it. The newspaper reports of Felix Fritzl [Elisabeth's son], aged five, emerging into a world he didn't know about, put the idea into my head. That notion of the wide-eyed child emerging into the world like a Martian coming to Earth: it seized me."
The Fritzl case, which occurred in Amstetten, Austria, received widespread media attention, just as we see happen with the discovery of Joy and Jack in "Room." The Guardian reports that Elisabeth began being sexually abused by her father as early as age 11 and was locked in the cellar at age 18 where she remained for 24 years. During those 24 years, she was repeatedly raped by Josef and gave birth to seven children. He was arrested in April 2008 — the same year that this shocking crime came to public attention — and eventually sentenced to life imprisonment (via CBS News).